Well, members, followers and commenter's corner!
I'll try to keep on top of this as best as I can, but I'm not the most regular of bloggers! I like the idea of having a place where you're all together with some of your work .Big style eye candy!! Well, no actually - they're rather

small

eye candy, because Blogger does my chunk right in when I try and position bigger ones!! I'll apologise now for the weird layout of the pictures, which I didn't seem to have a whole lot of control over!
I've listed you all in order of joining just to make it simple for myself.
These are all clickable links if you want to see more of each other!
FANCIFUL DEVICES
Blog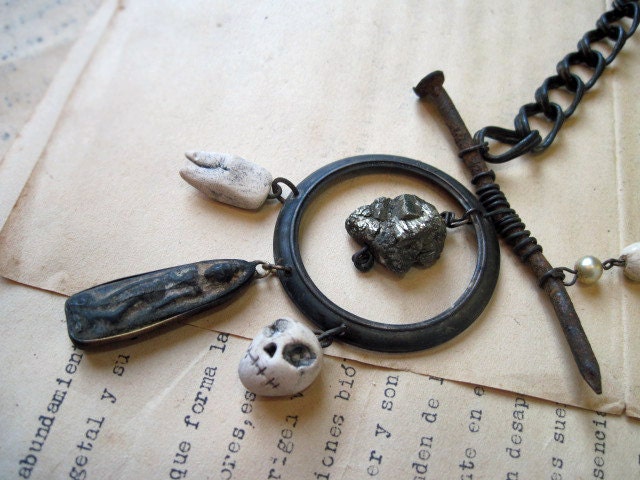 Futility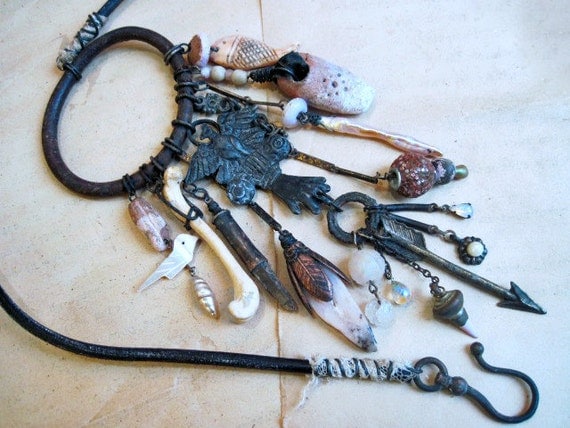 Hand Of Protection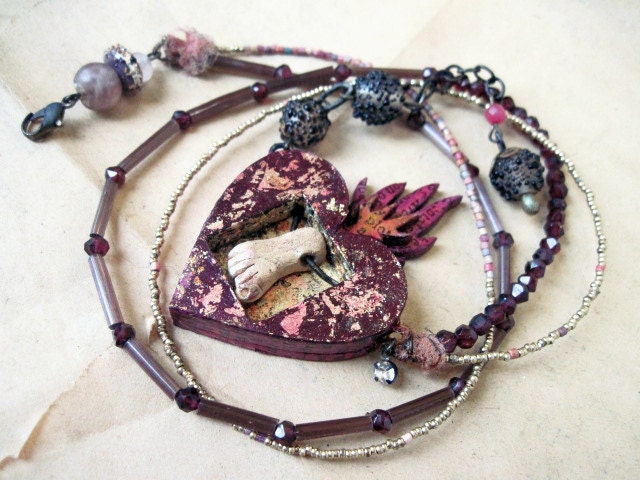 The Laying Down Of The Foot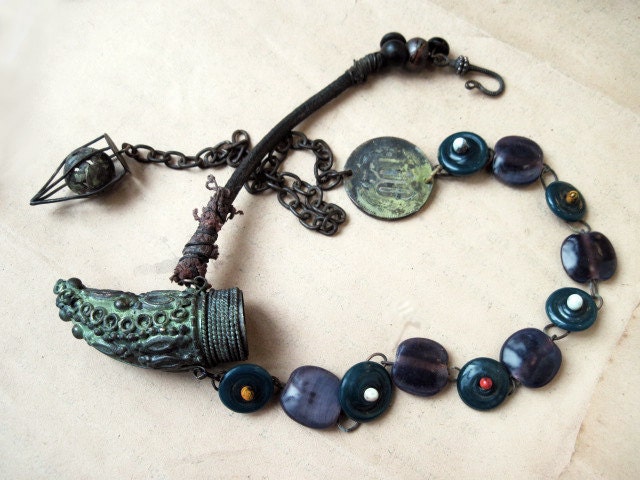 The Walled City Of Kowloon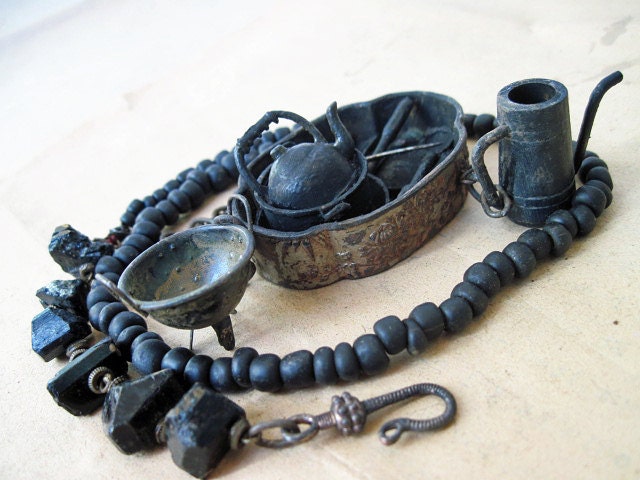 Coal Dust Kitchen. Black Miniatures Assemblage Rustic Vintage Cooking Necklace.Add caption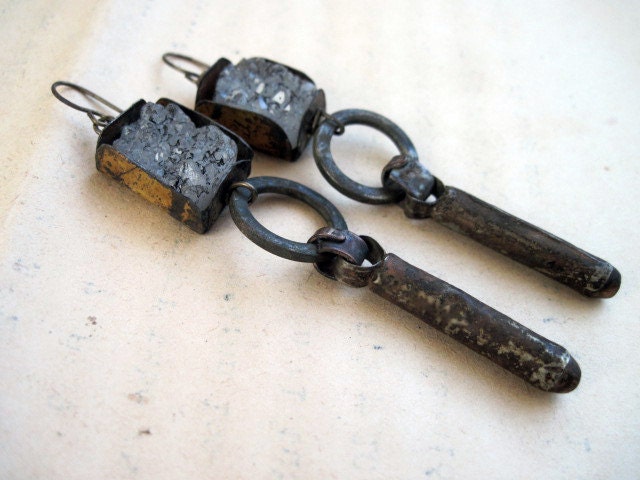 Crepuscle. Rustic Gypsy Druzy and Tribal Talisman Earrings.
The Universe Looks at Itself. Gemstones and Religious Medals Tiny Assemblage
http://www.etsy.com/listing/104029013/a-flowering-of-intentions-victorian
LELA BOUSE-McCRACKEN
Blog
Fish pendant etching on copper
Gingko leaf necklace
soldering slide
(sorry Lela, I don't know what you've called this!)
Or this one!
In the making ..........
Bronze clay and green patina
Four bangles
The Lost City of Atlantis
STREGATA
Blog
Shop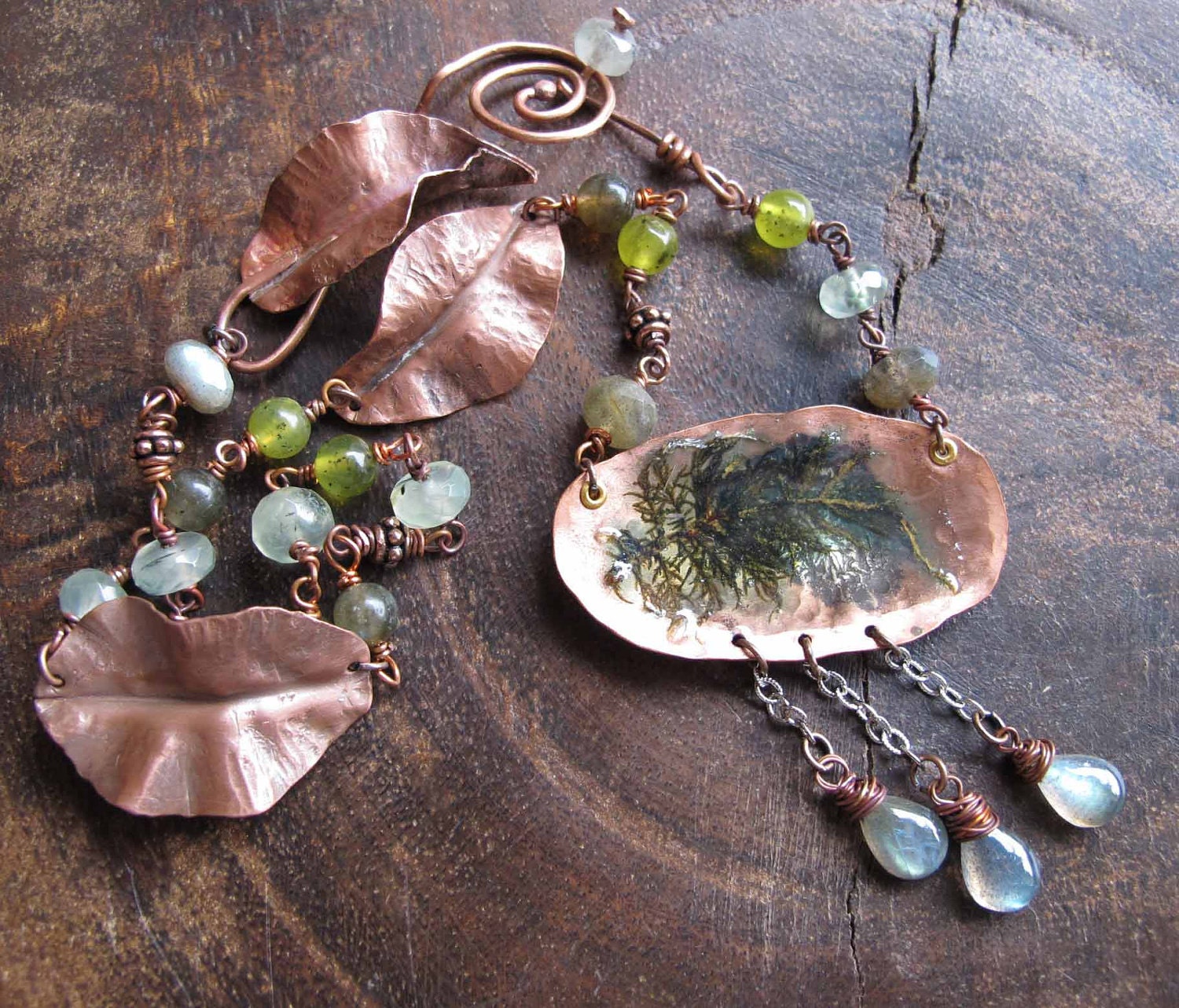 Woodland Teardrops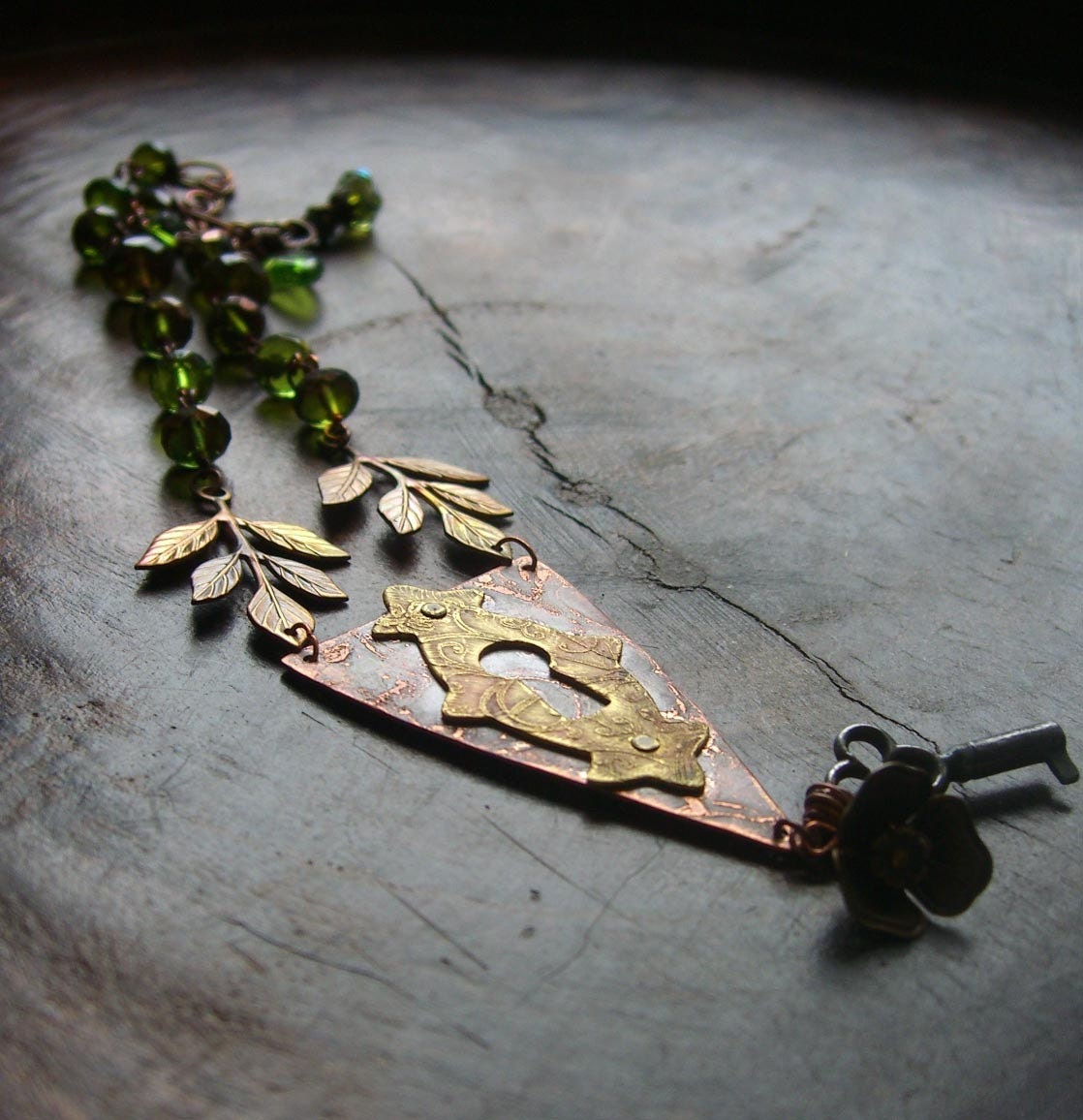 Secret Garden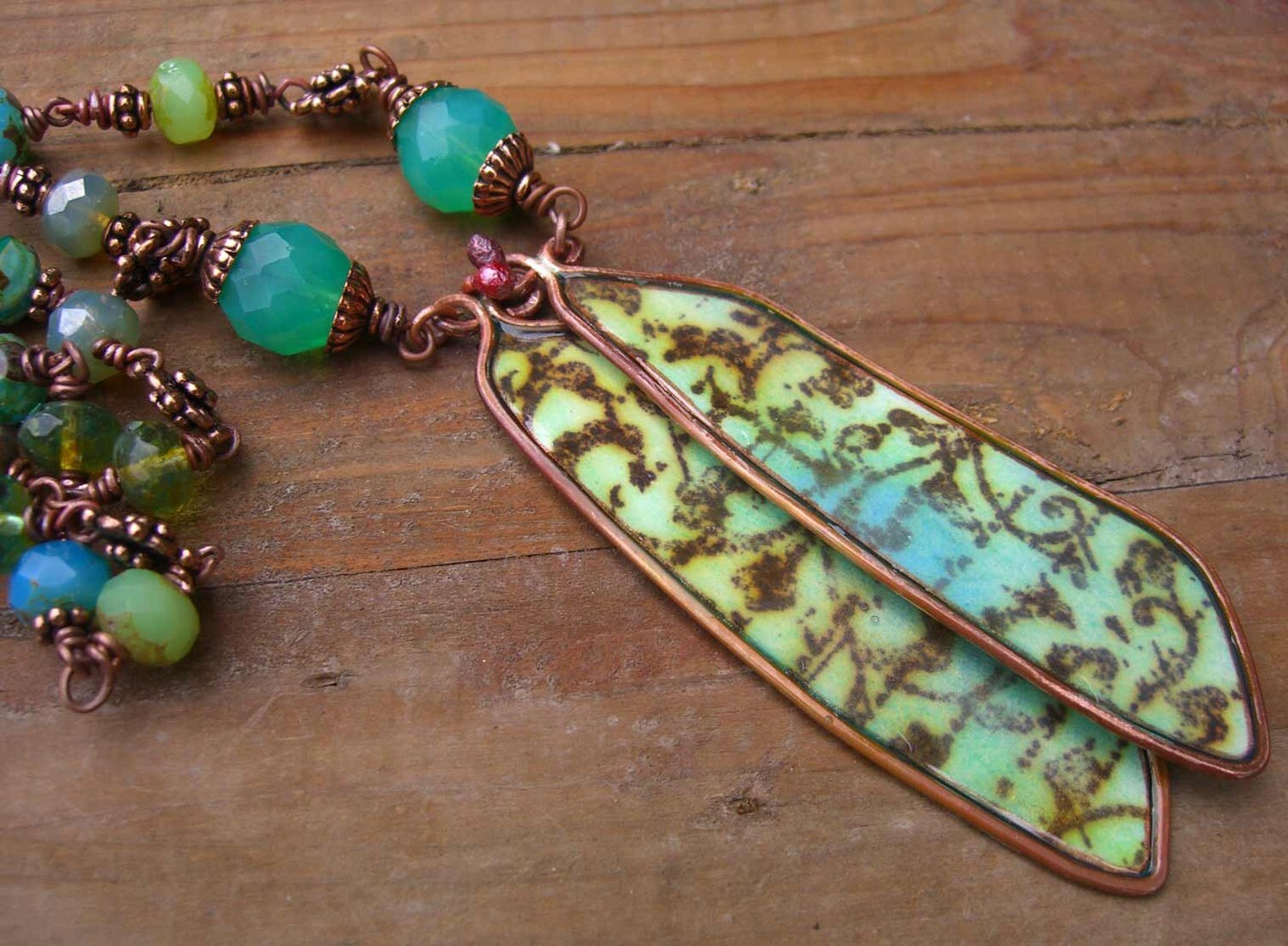 Dragonflies and the Beach
Journey - Prayer Flag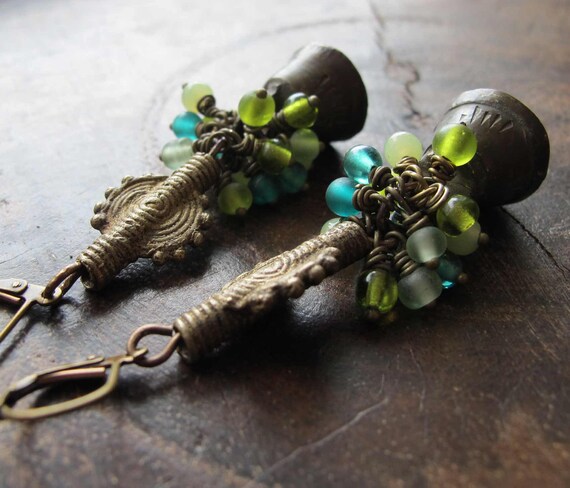 Tintinnabulum - Vintage Brass Bell Earrings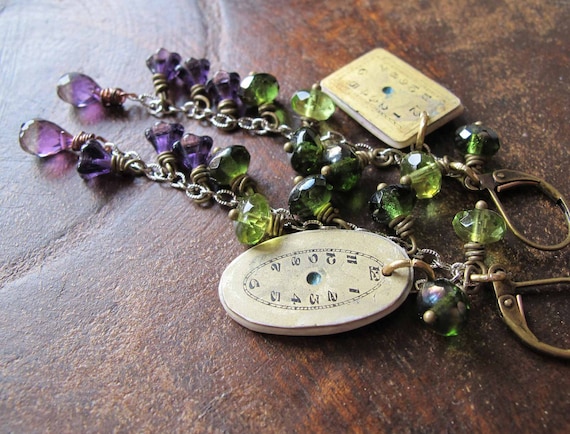 Thyme's Garden - Earrings
http://www.etsy.com/listing/74960867/sisterhood-necklace
JACKIE MATHIAS

Shop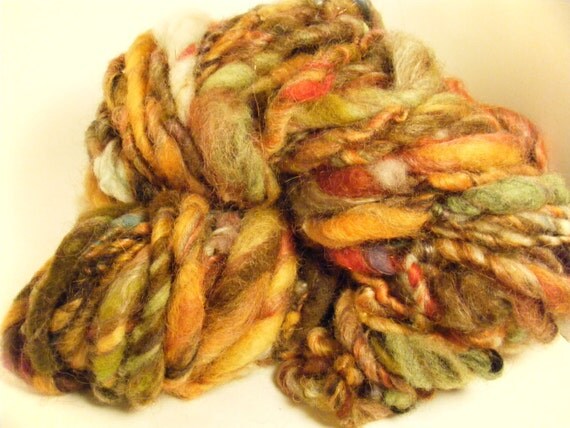 Goldenrod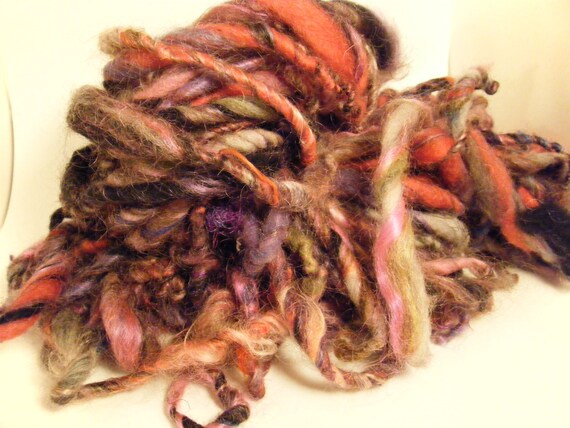 Cranberry Wine Number 4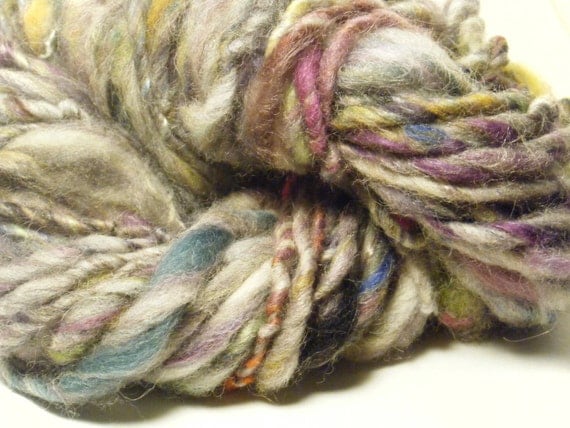 Deadnettle Number 5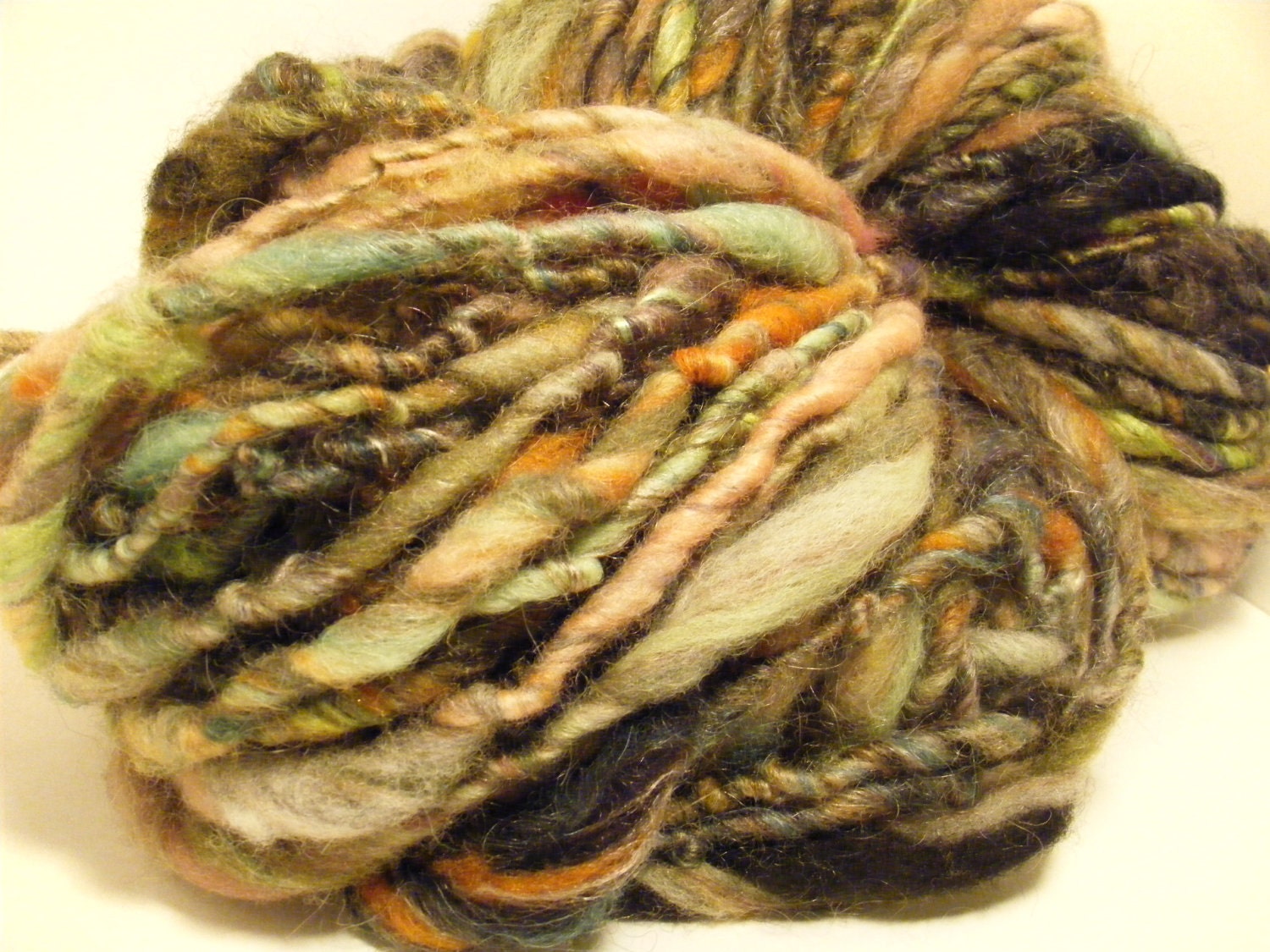 Sazerac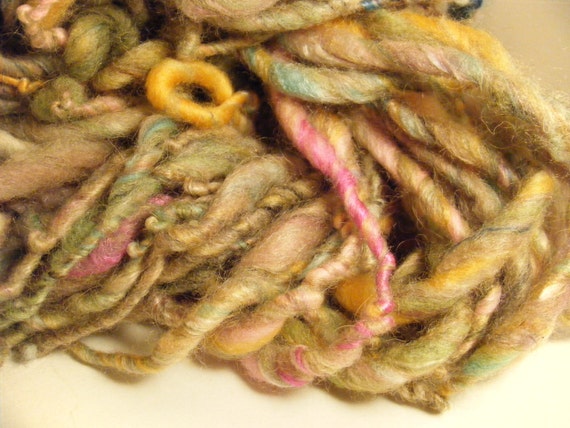 Handspun yarn art yarn bulky thick and thin singles Mothwing No. 2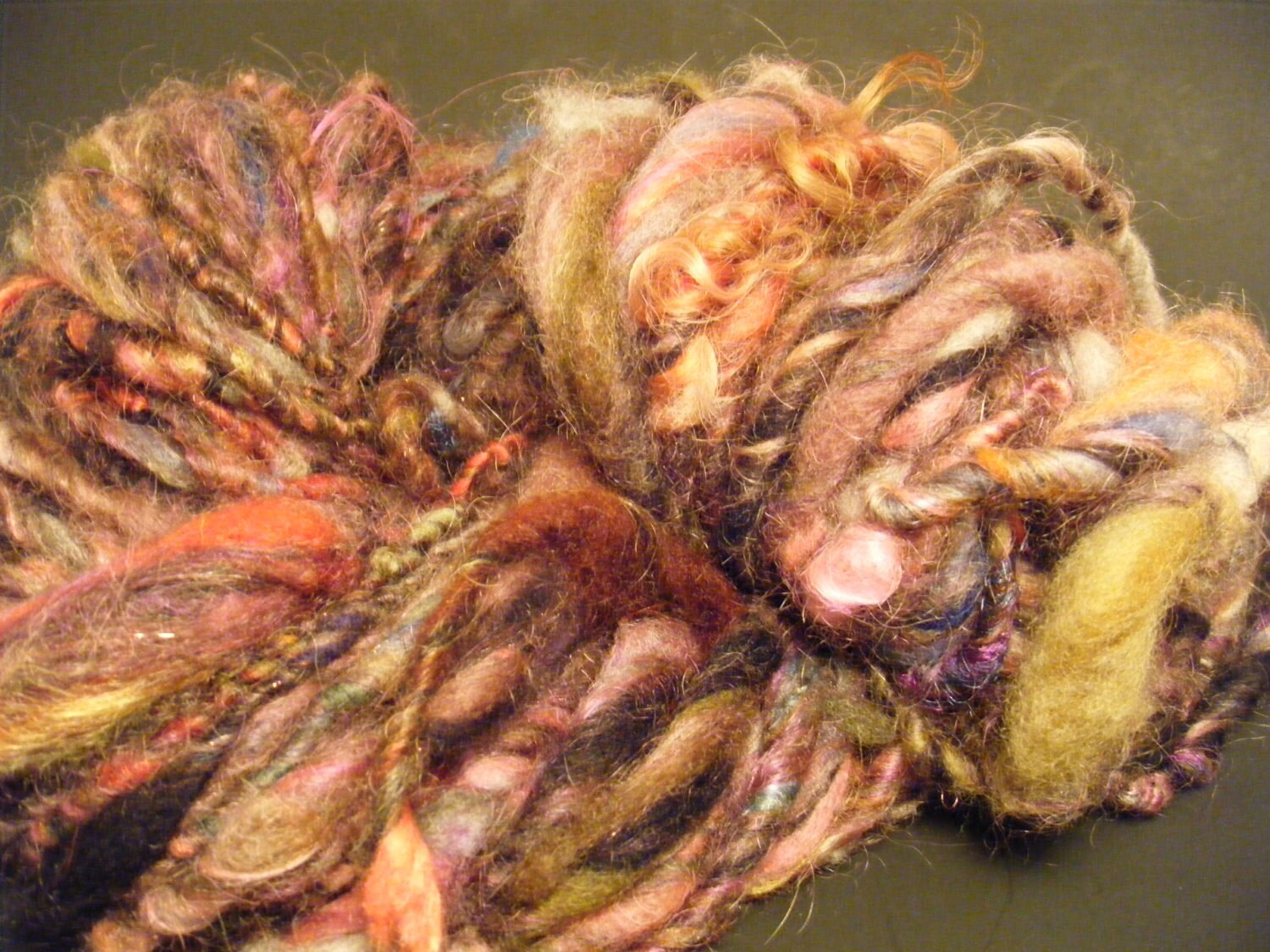 Handspun yarn art yarn thick and thin singles Cranberry Wine no. 3
Millie handspun art yarn silky rustic singles
ANVIL ARTIFACTS
Blog
Shop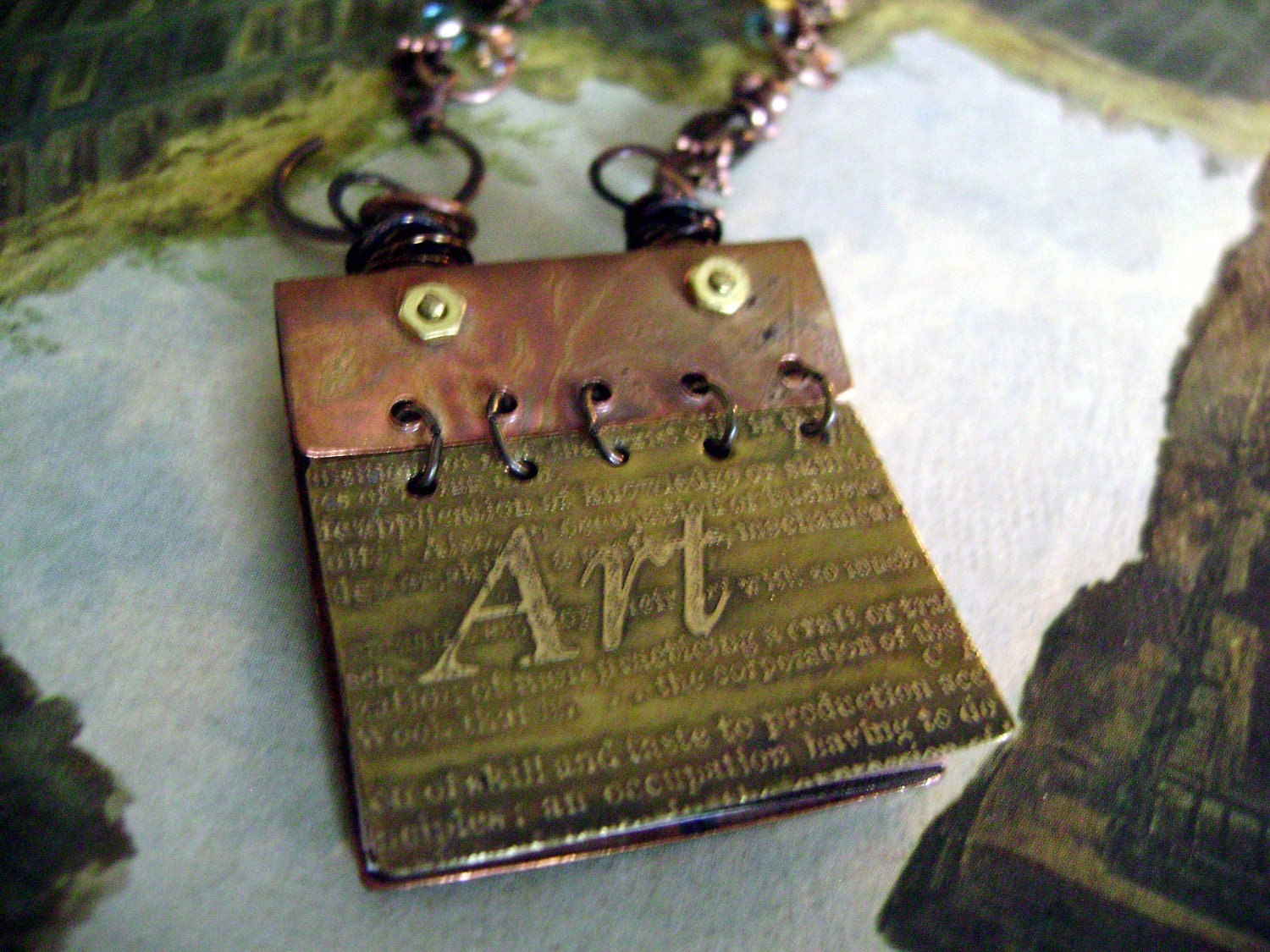 Etched Mixed Metal Art Book Necklace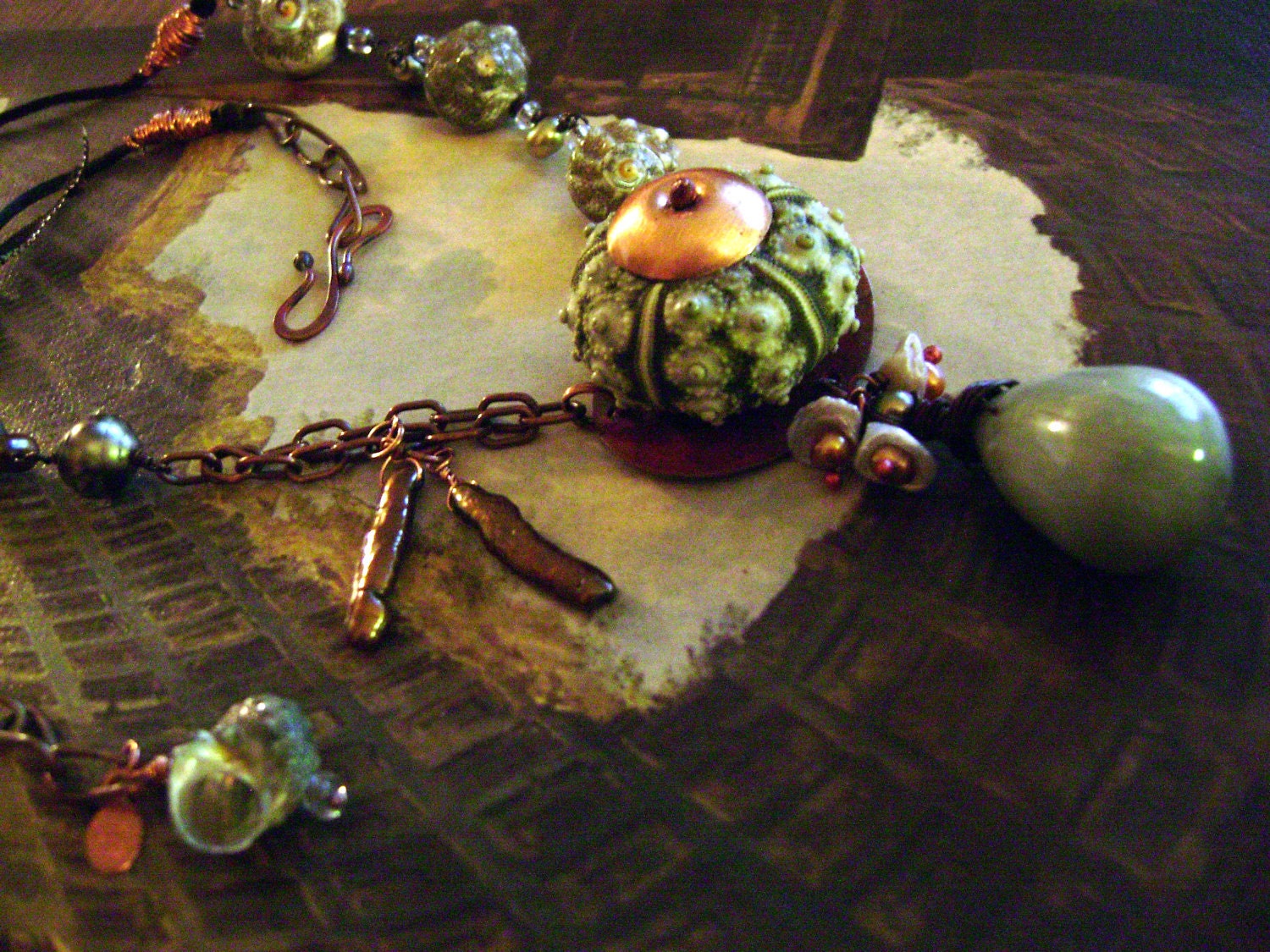 Sea Urchin Necklace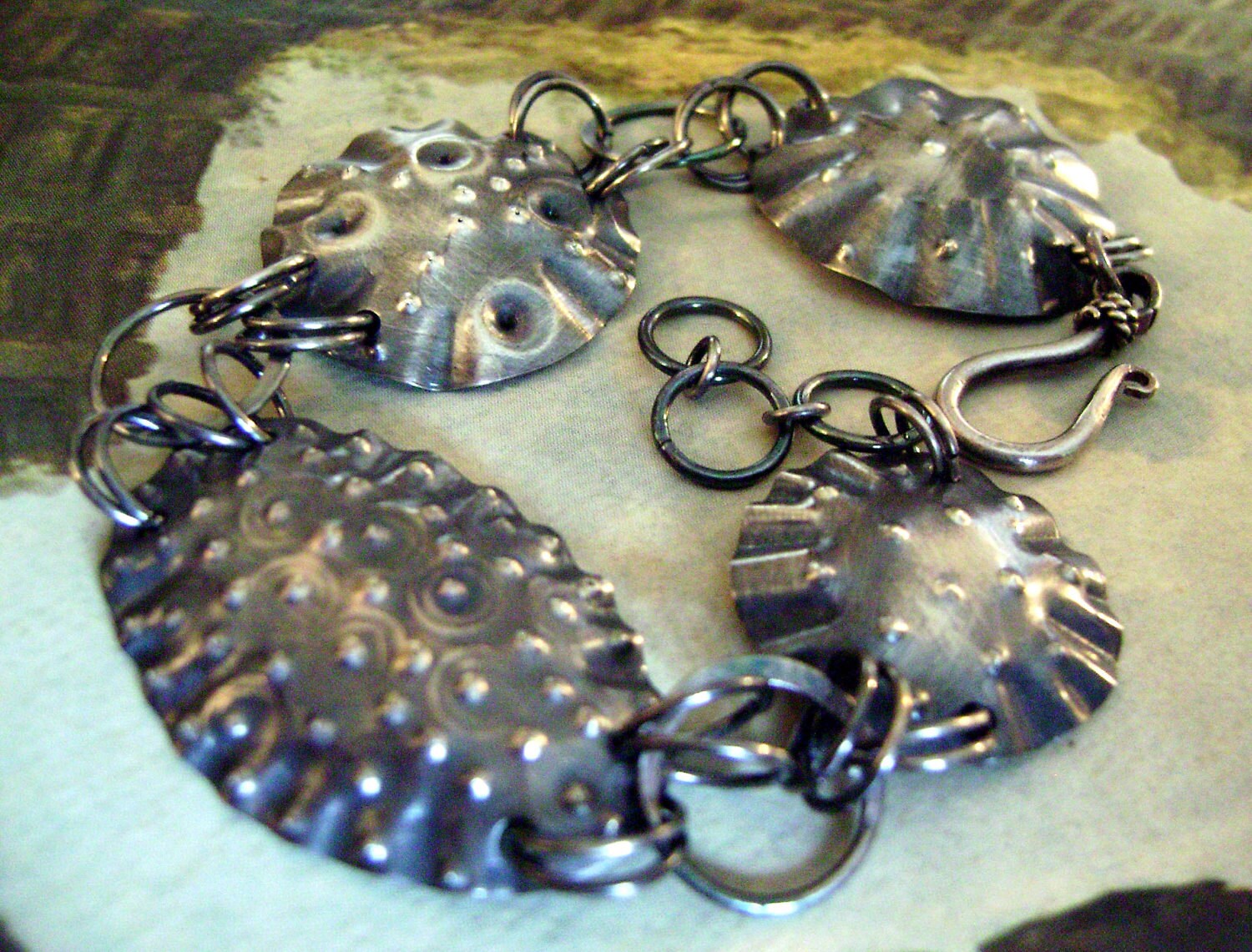 Sterling Silver Sea Urchin Bracelet
Coming Sooon - Dioramas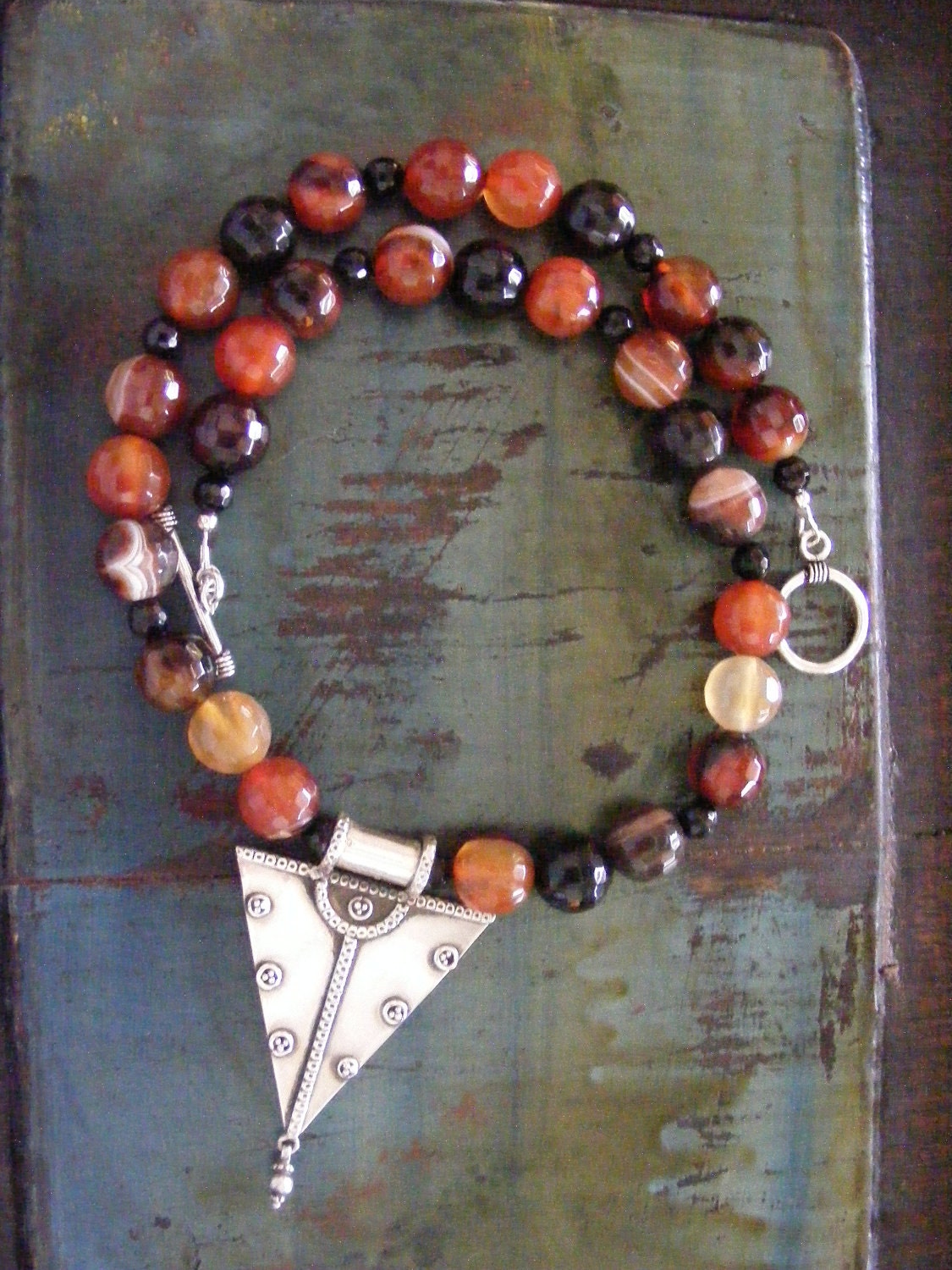 Tibetan Sterling Carnelian Agate Necklace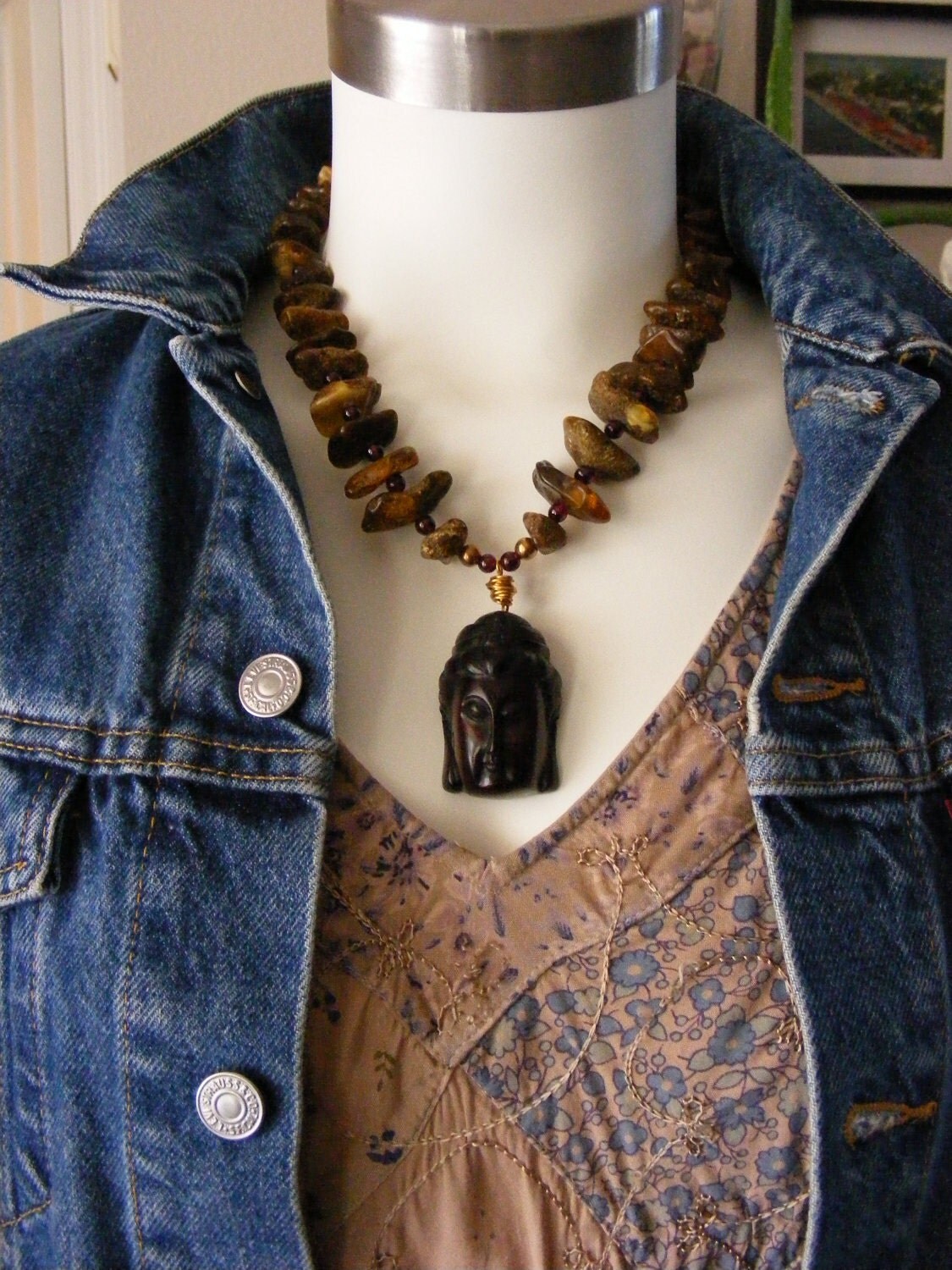 Earthy Amber Kwan Yin Necklace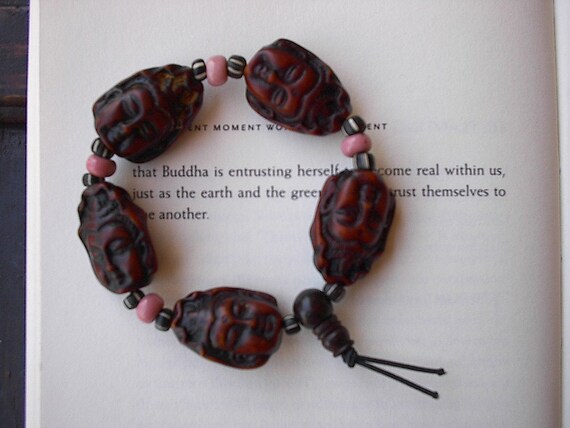 Kwan Yin and Trade Bead Stretch Bracelet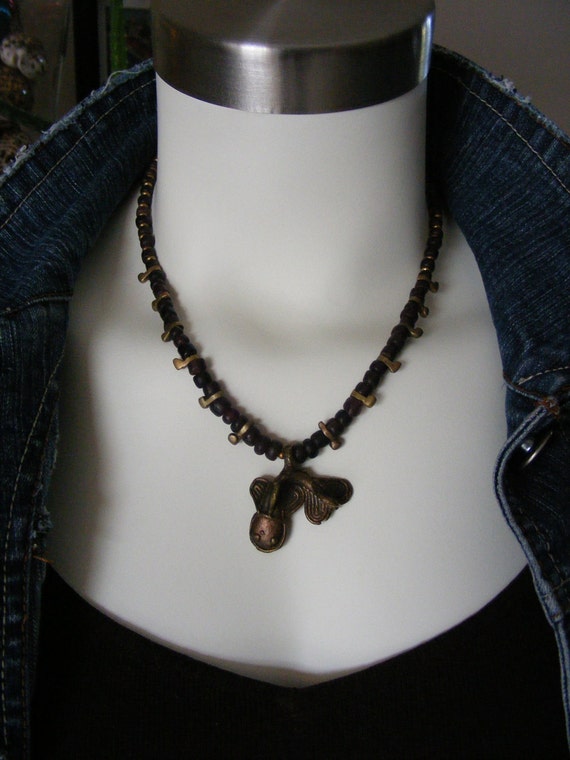 African Mudfish Talisman Trade Bead Necklace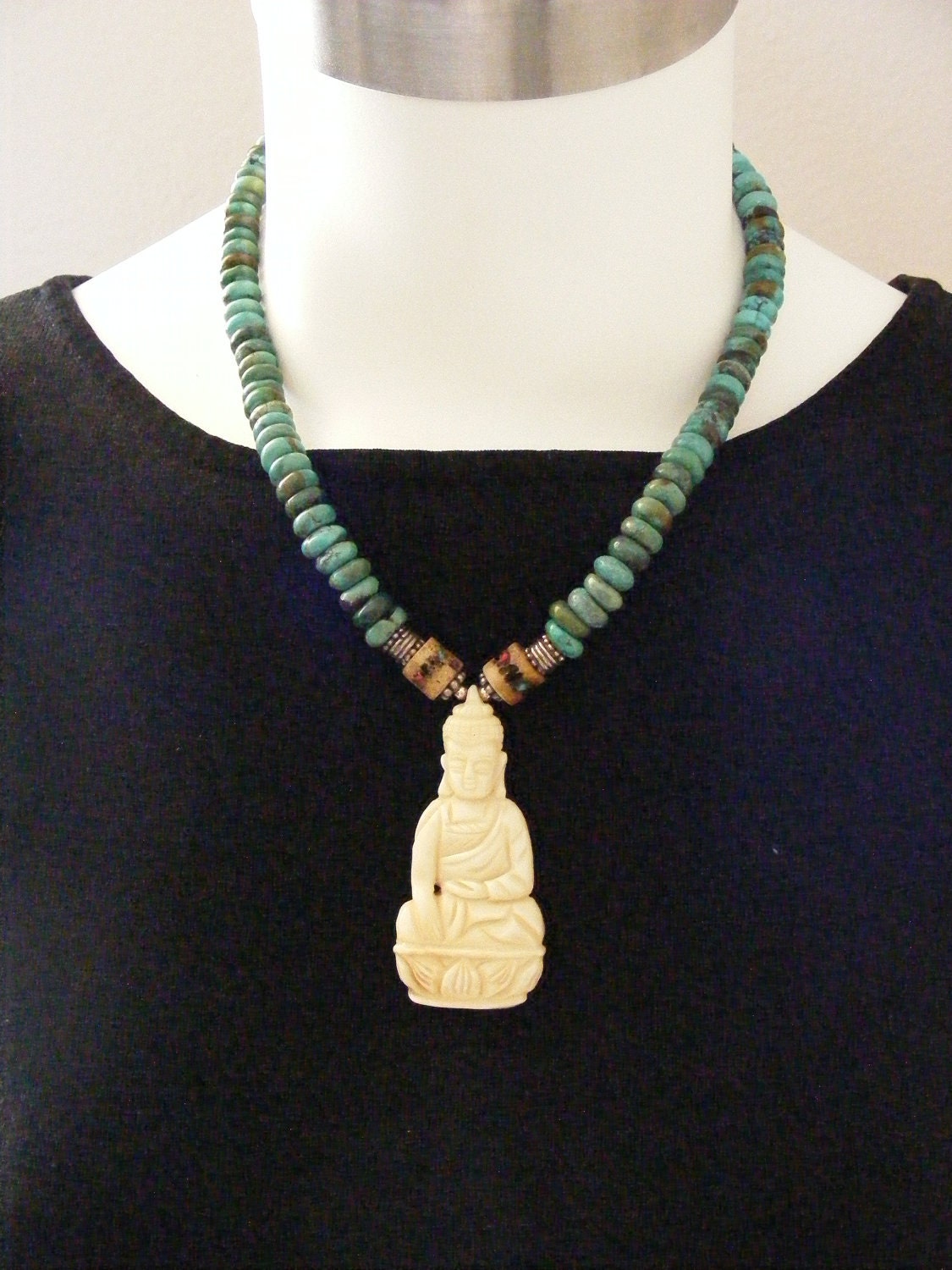 Meditation Turquoise Buddha Necklace
Blog
Shop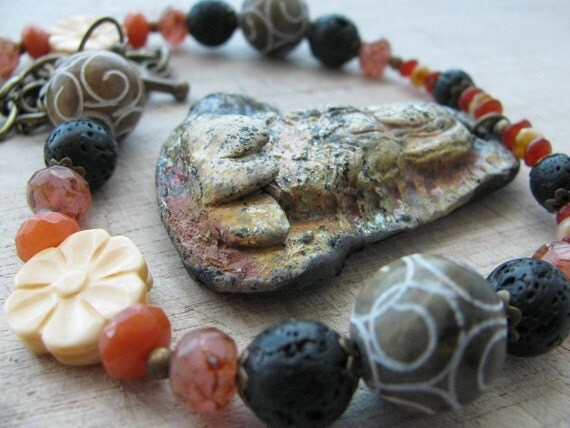 Raku Buddha Necklace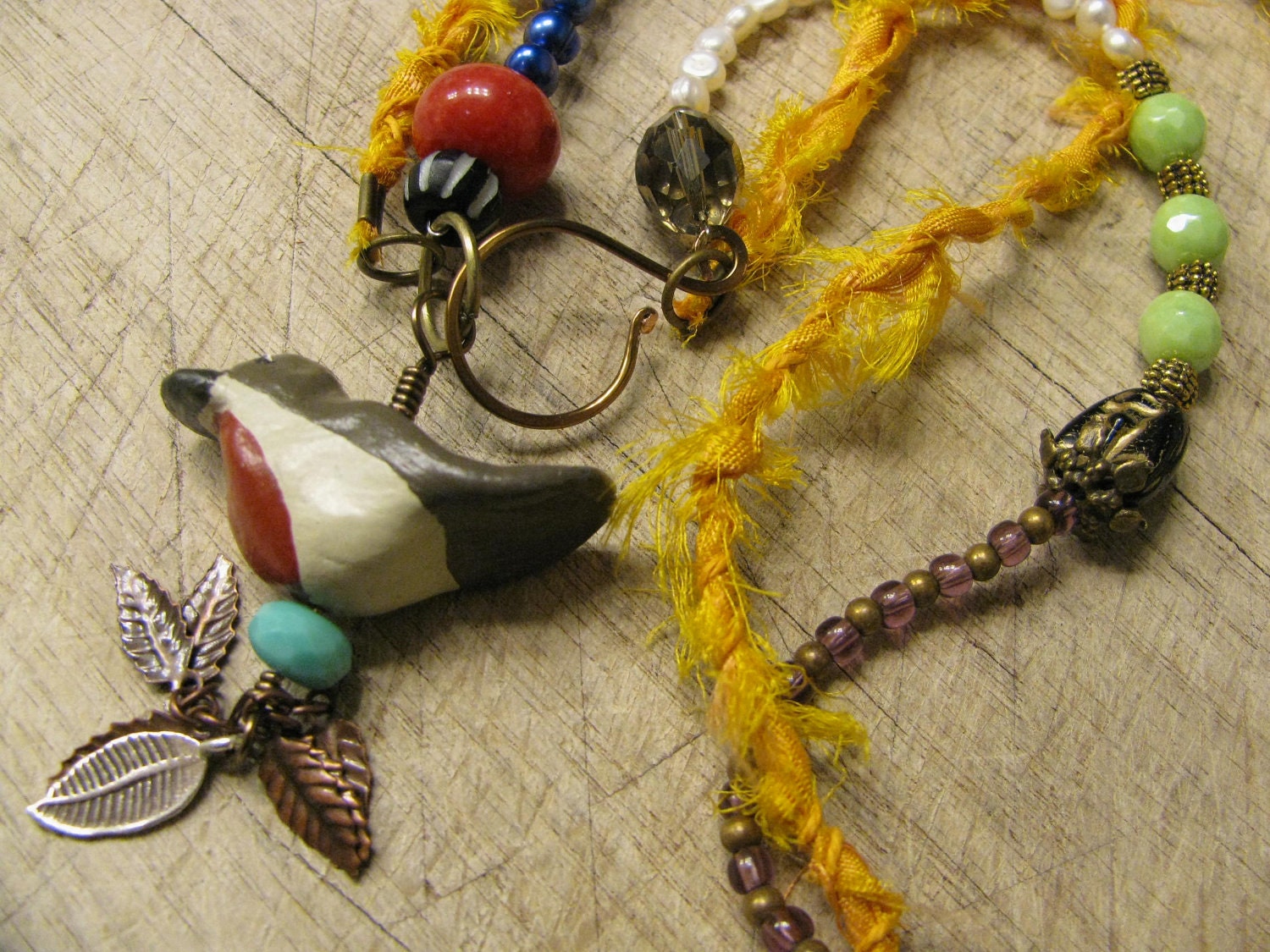 The Captive Robin Necklace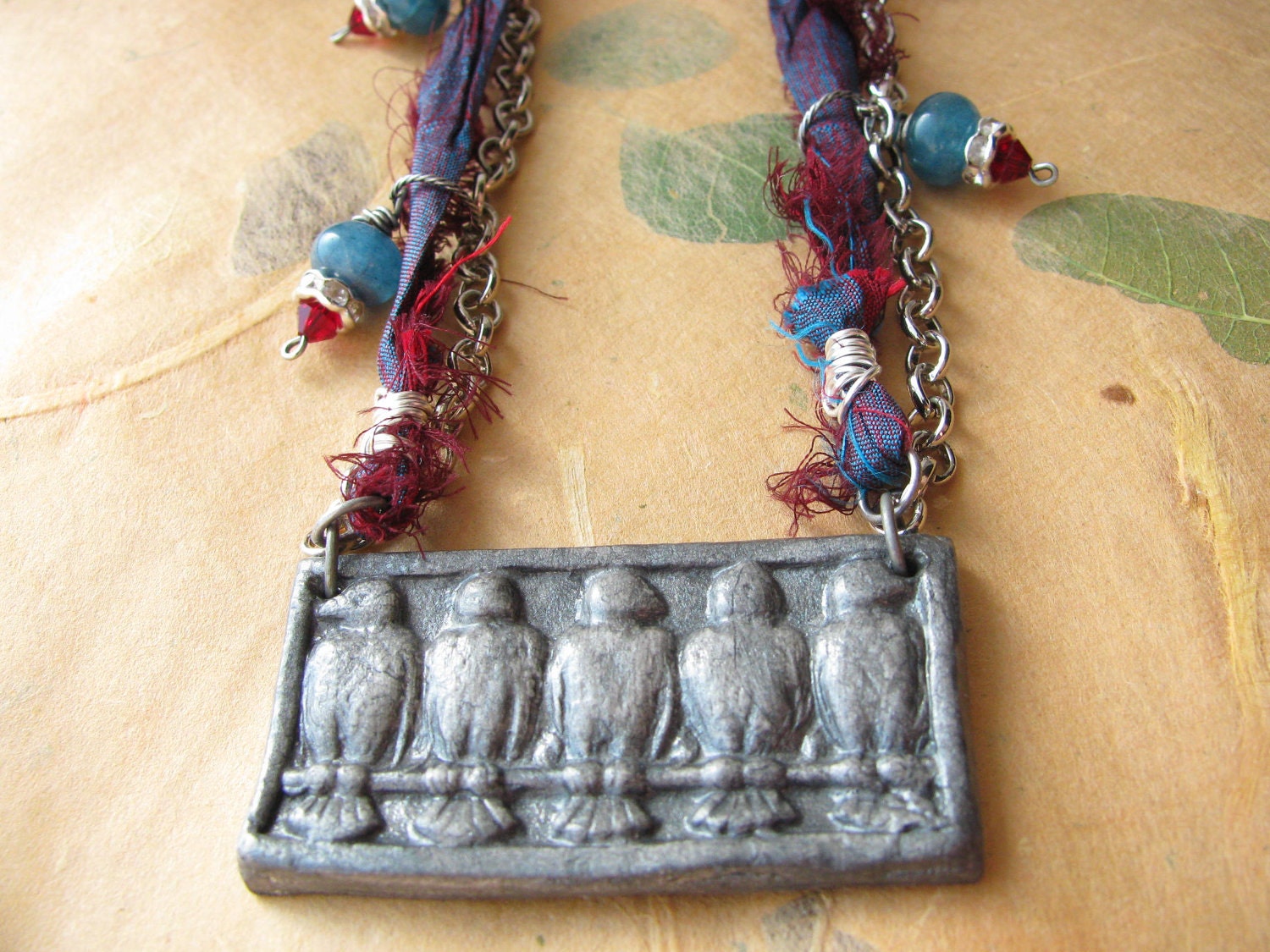 Crows In A Row Necklace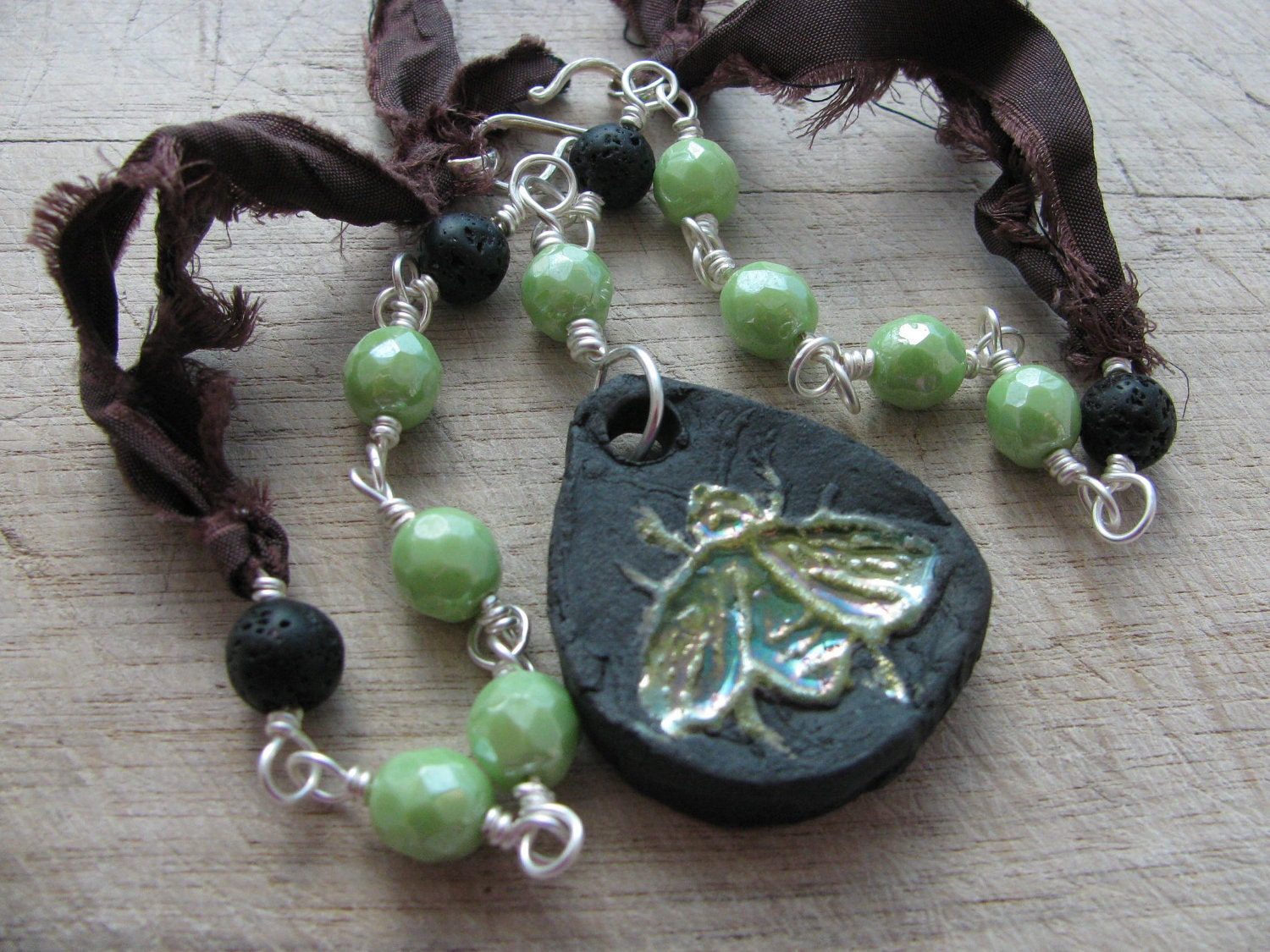 Green Fly Necklace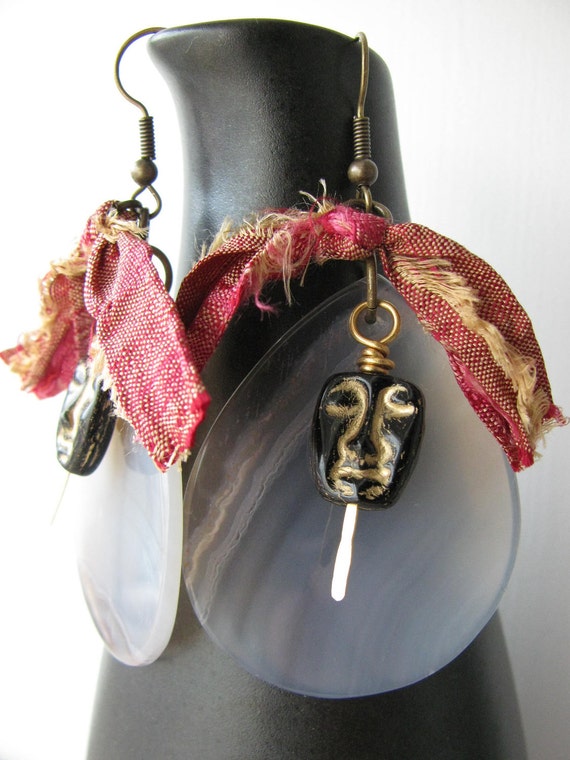 Sari About Your Face Earrings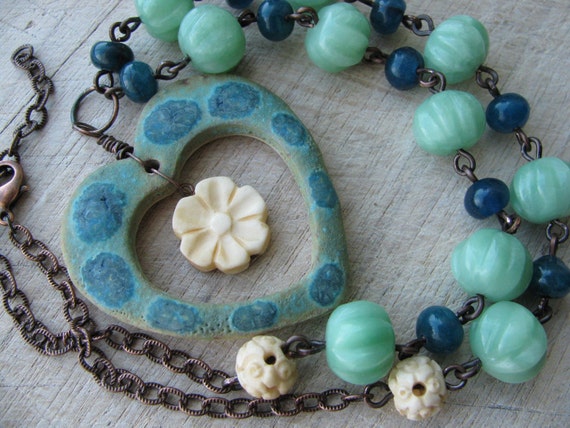 Blue Green Heart
BH BEAD CREATIONS
Blog
Shop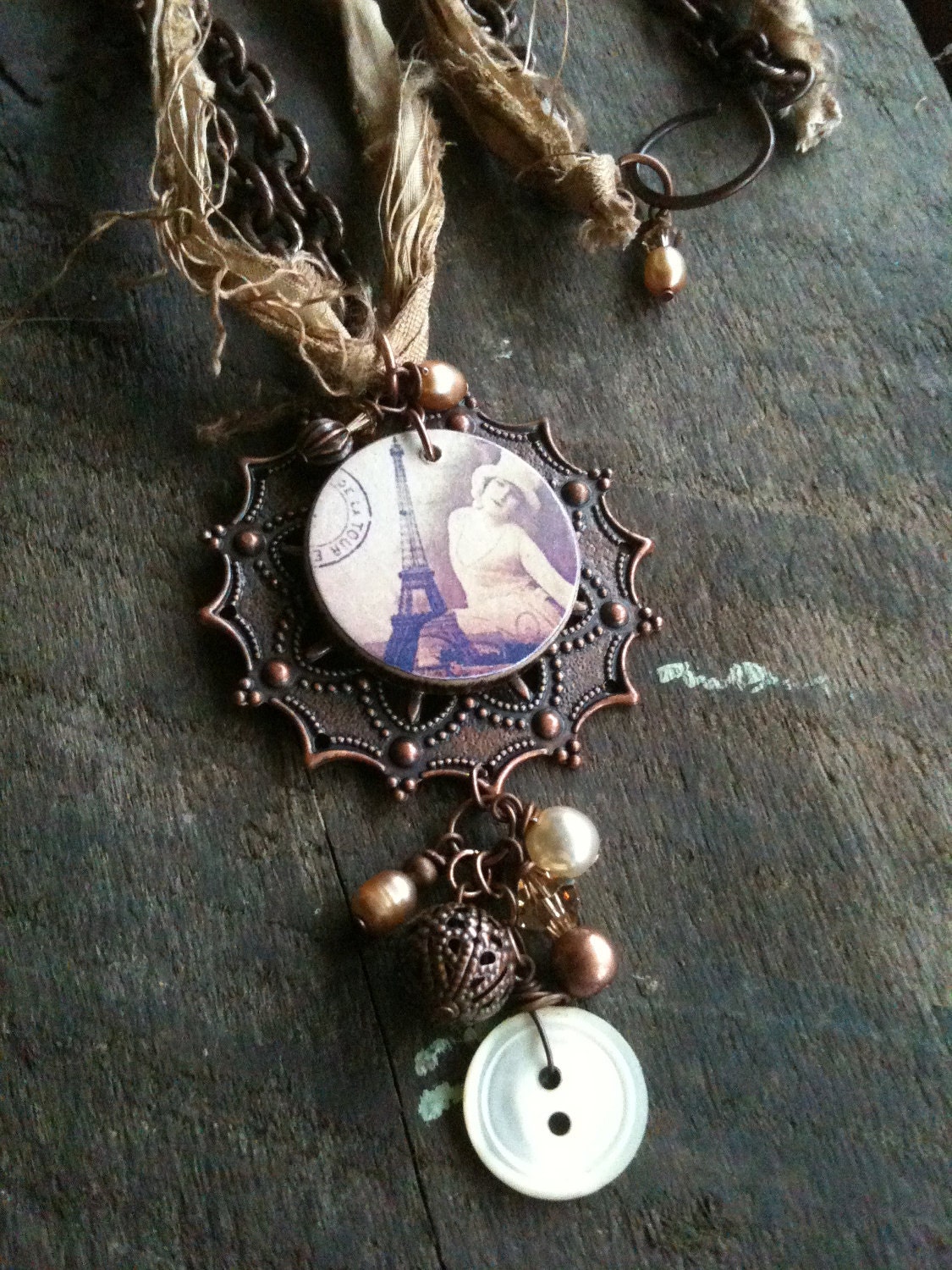 Paris-Design Challenge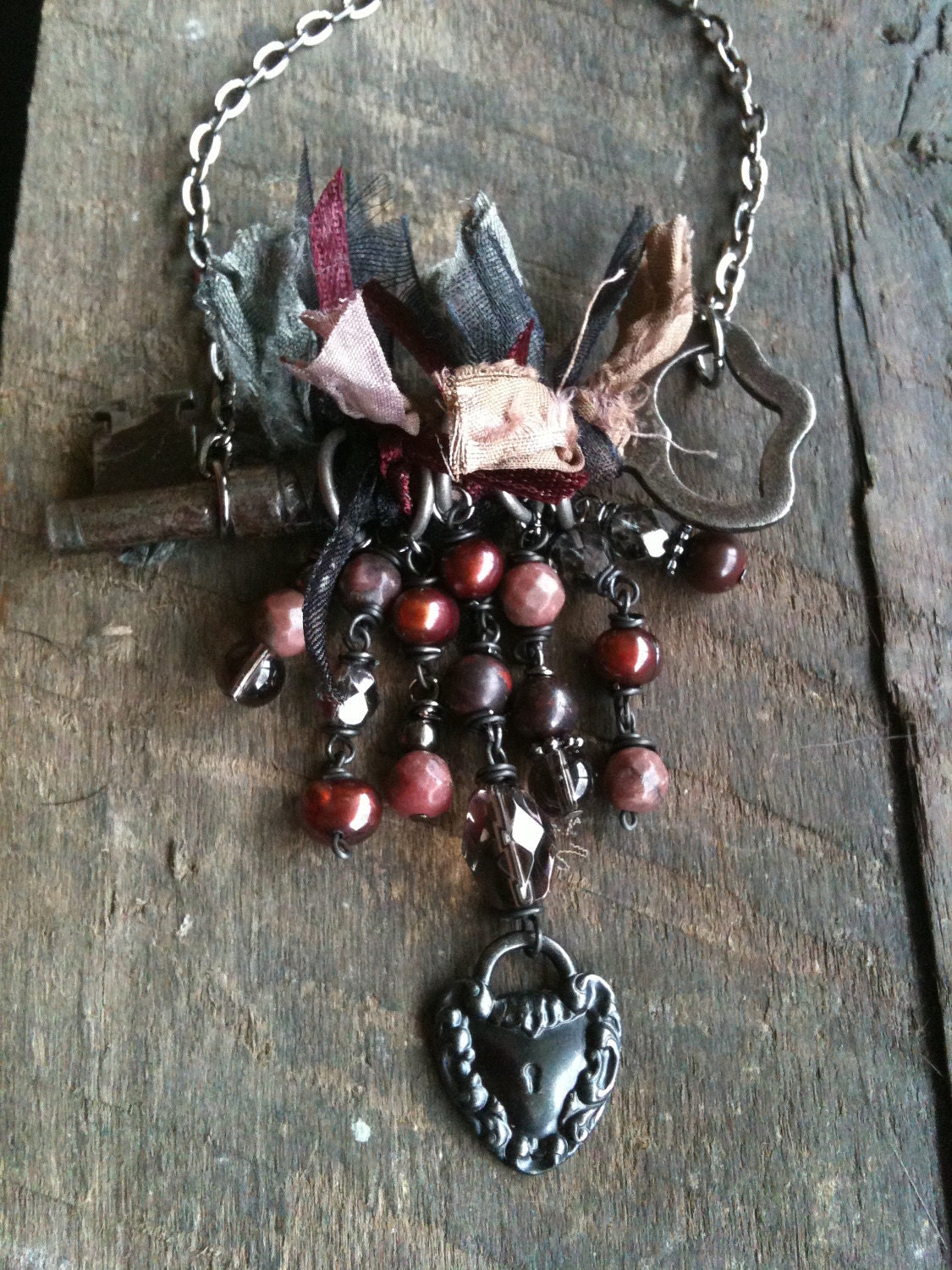 Vintage Key Pendant Necklace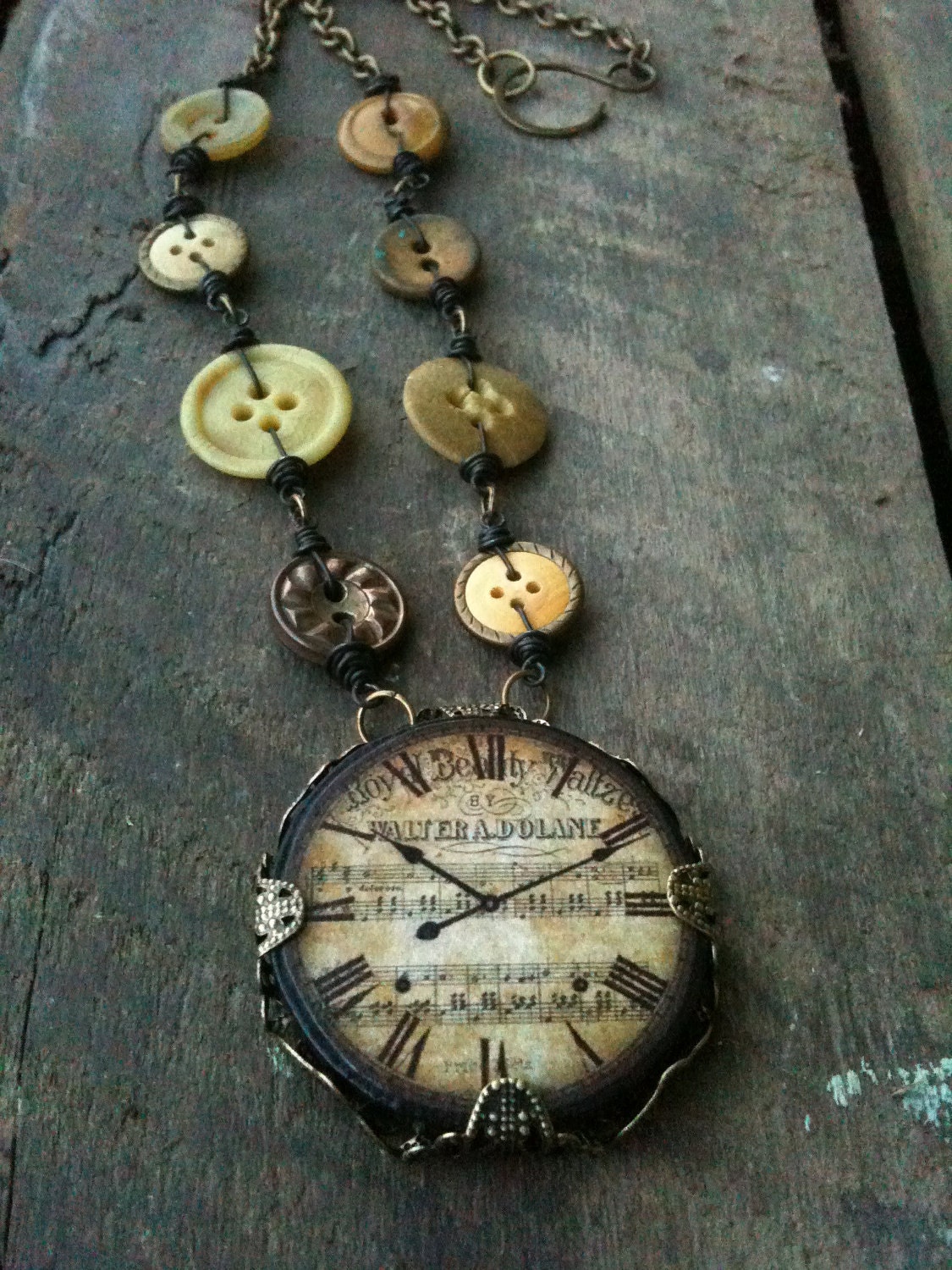 Clock Ephemera Tile Necklace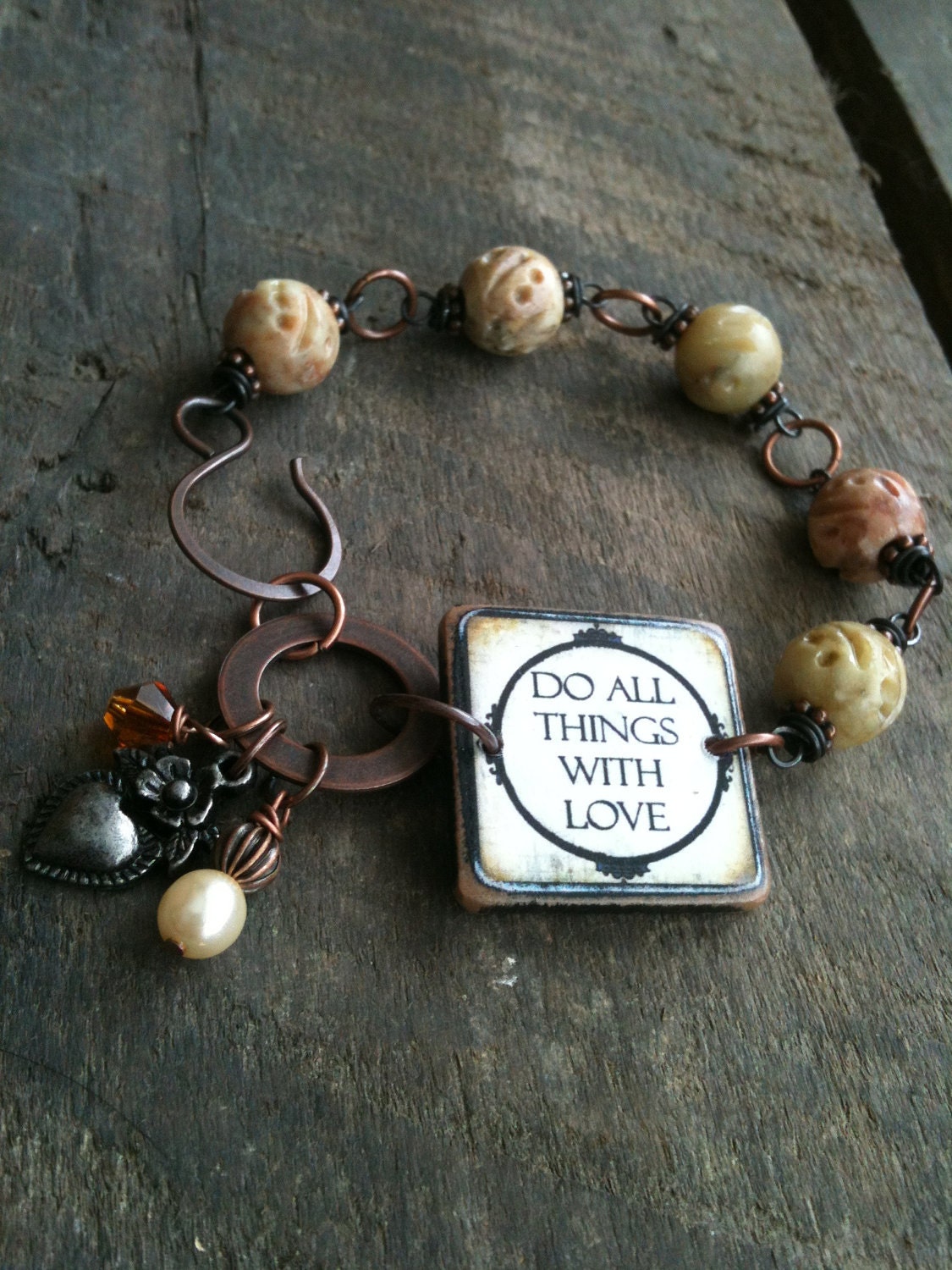 Do All Things With Love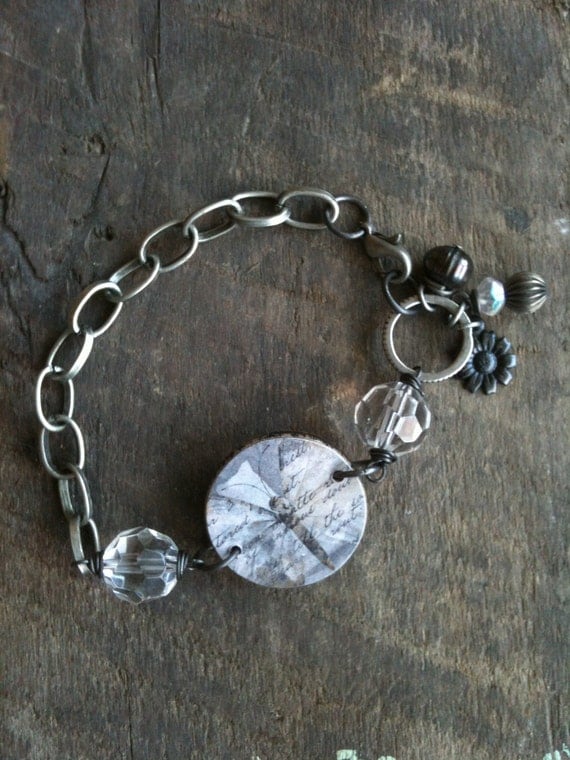 Butterfly Ephemera Tile Bracelet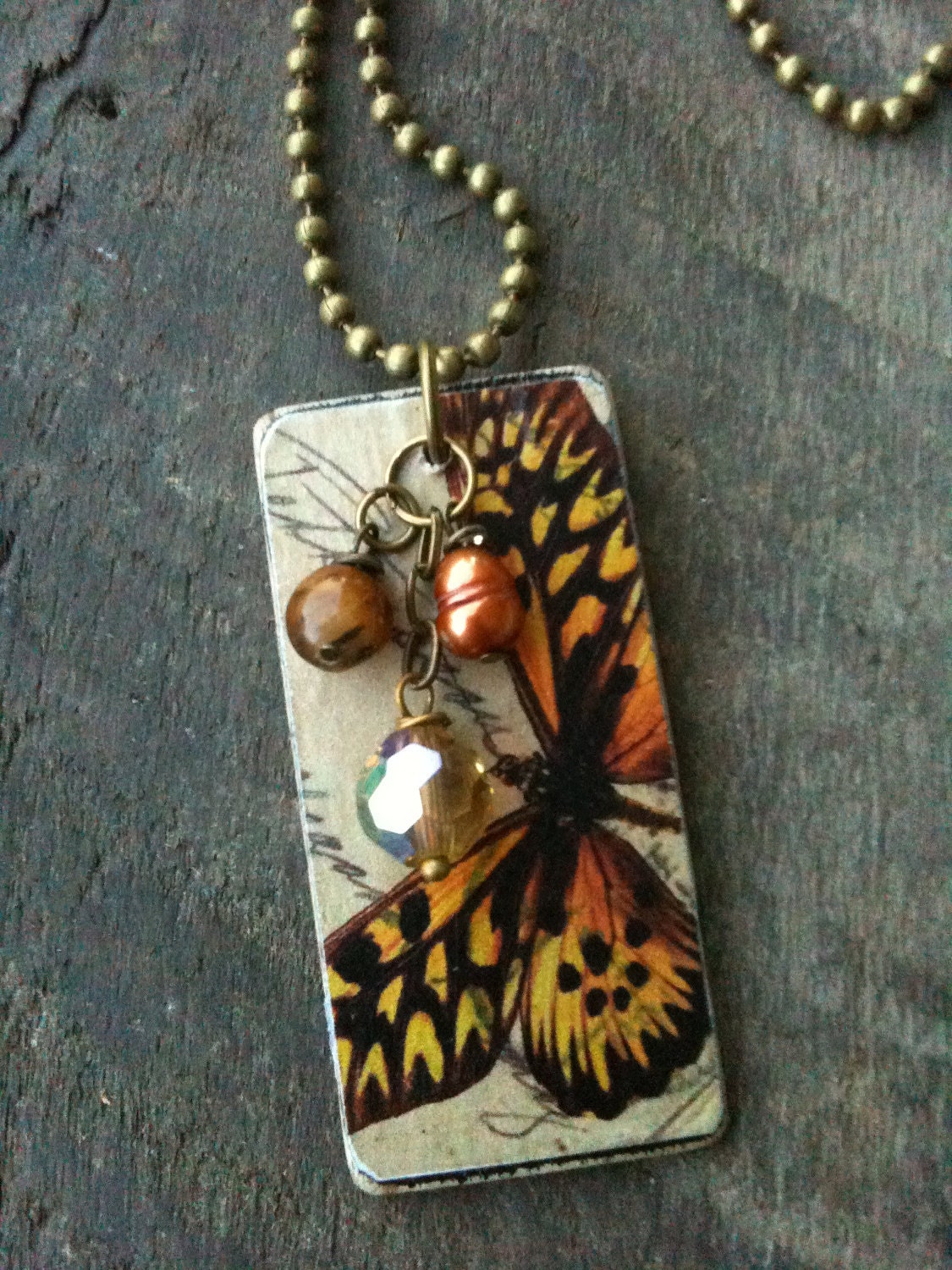 Butterfly Wood Ephemera Tile Pendant Necklace
ART IN THE RED WOODS
Blog
Shop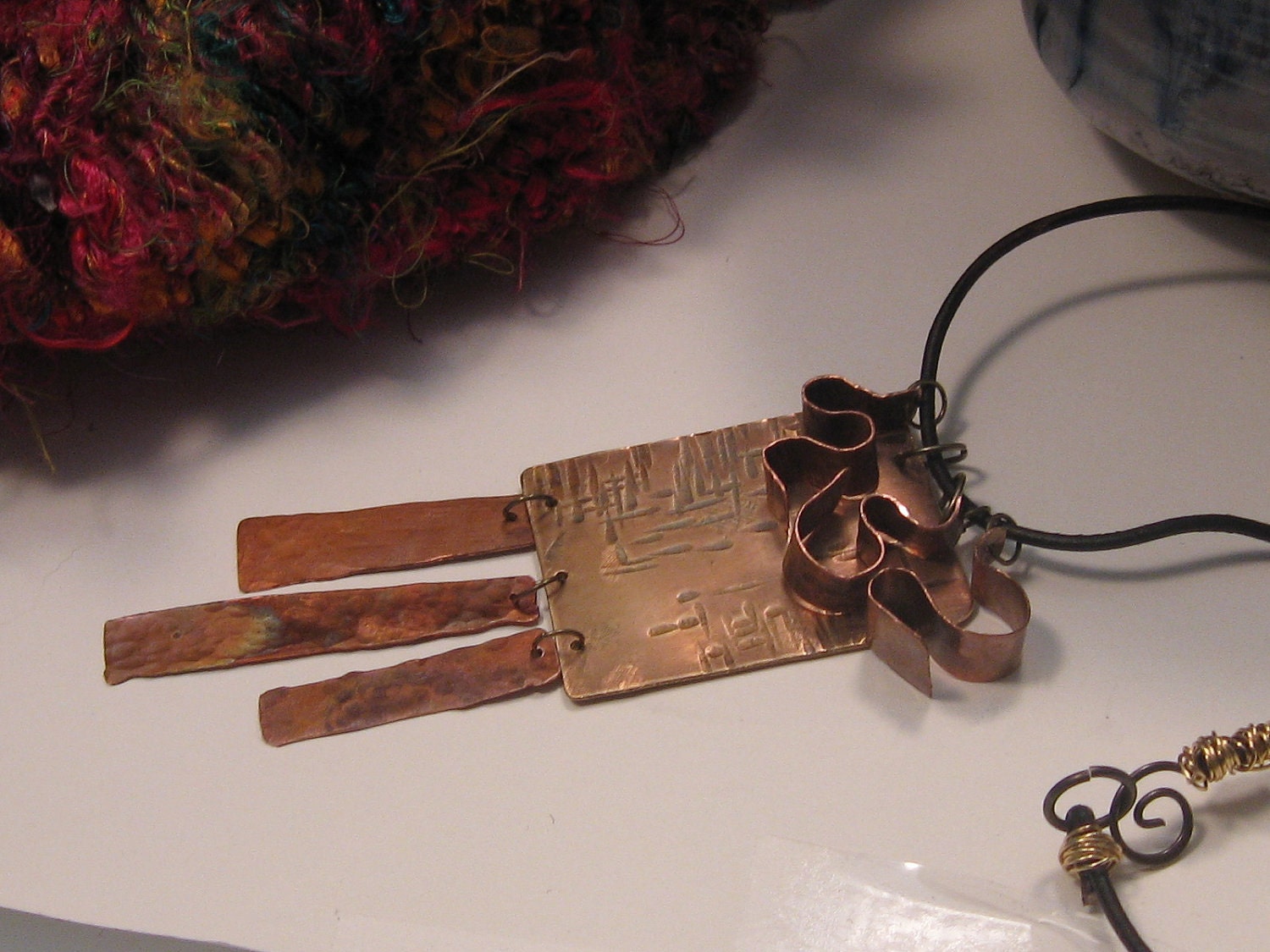 Handmade Fire Painted Bronze and Copper Pendant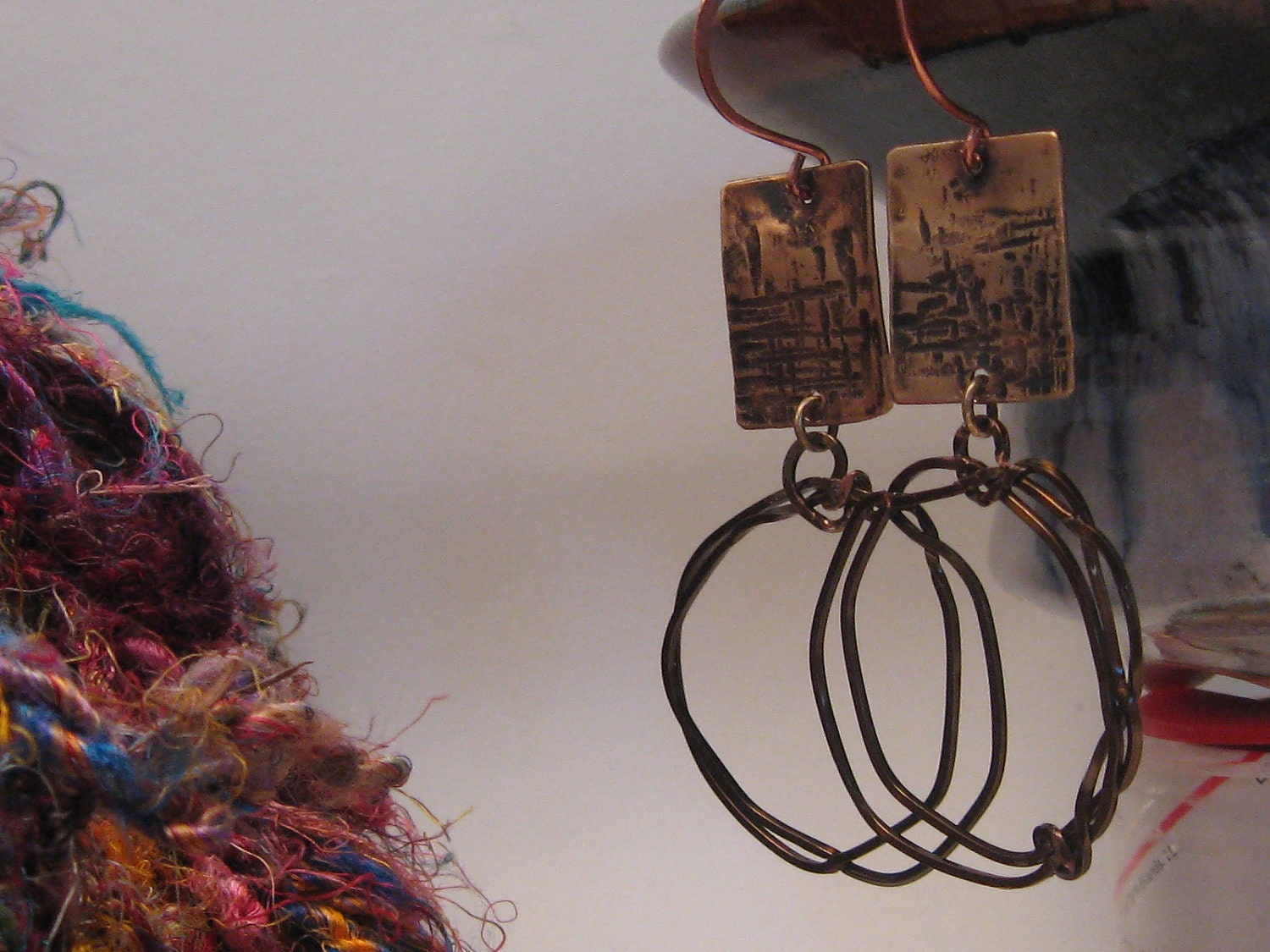 Handmade Fire Painted and Patinaed Brass and Copper Earrings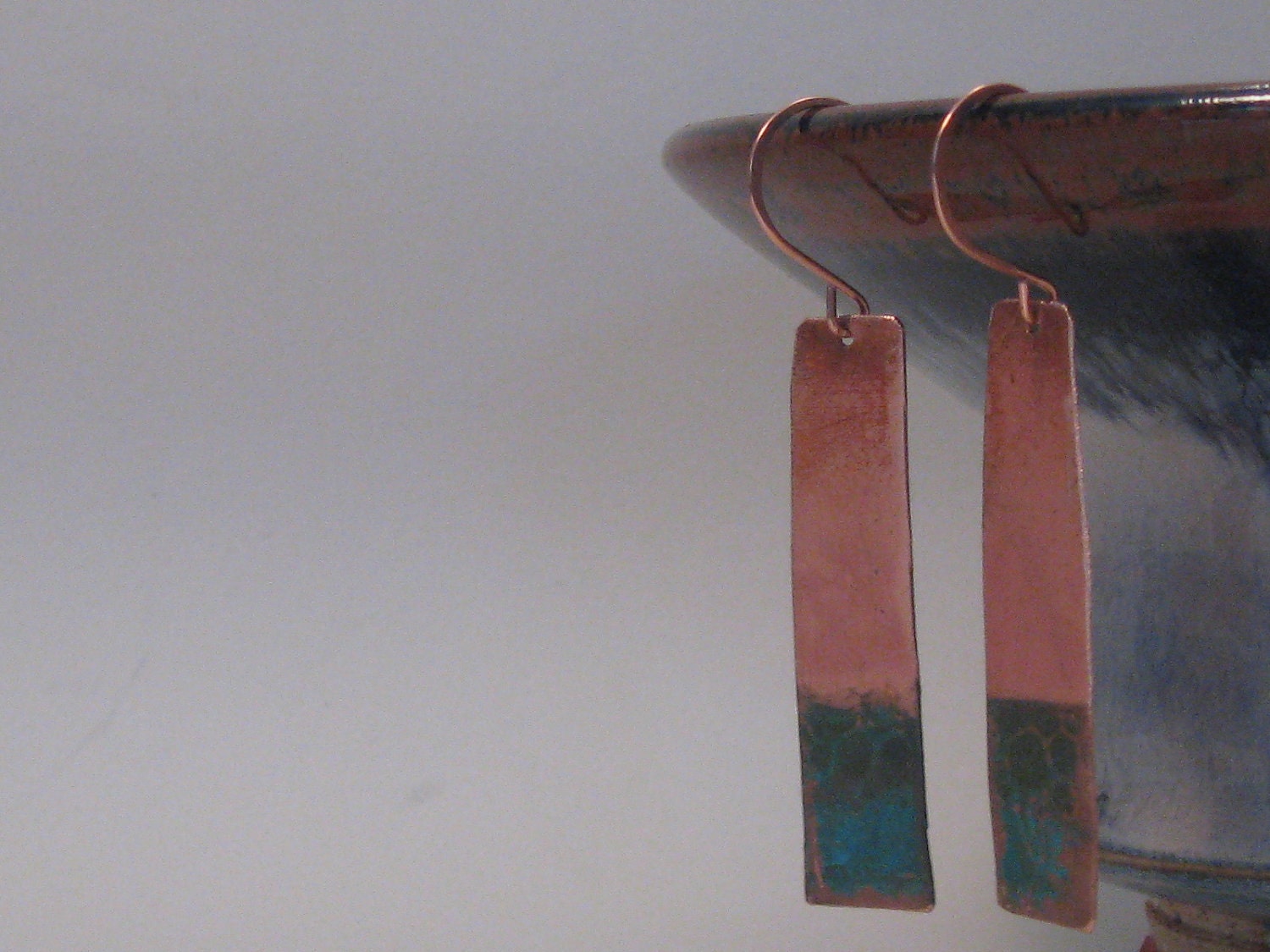 Handmade Flame Painted Copper Earrings with Patinaed Ends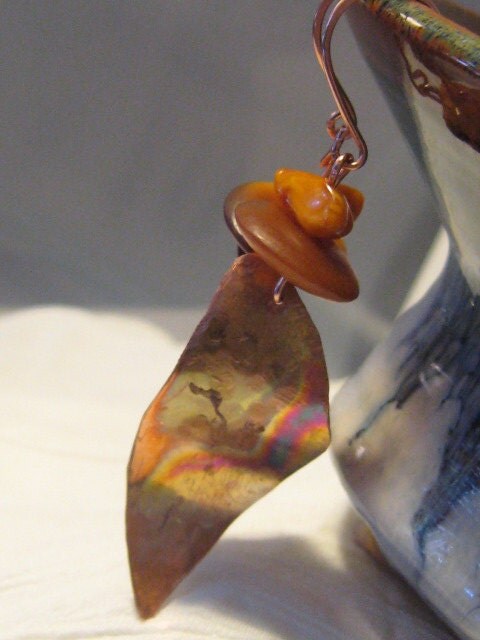 Fire Earrings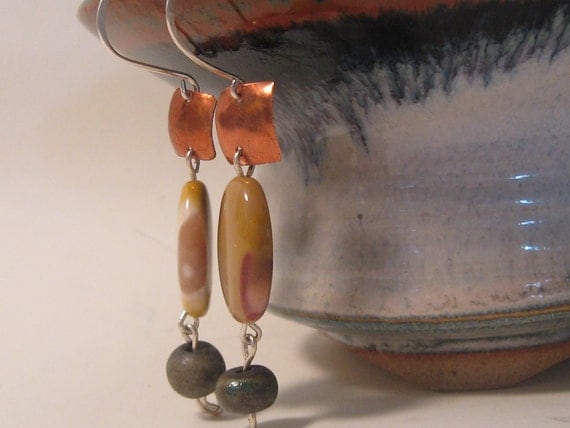 Handmade Copper, Mookaite and Ceramic Bead Earrings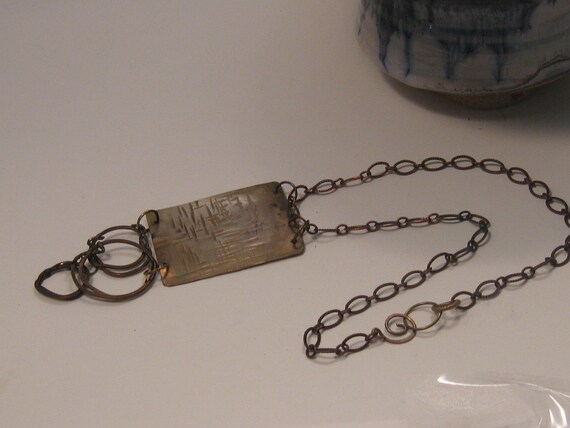 Handmade Fire Painted Nickel Silver and Copper Necklace, one of a kind
Handmade Copper and Nickel Silver Earrings
DARLICIOUS HOUSE
Blog
Shop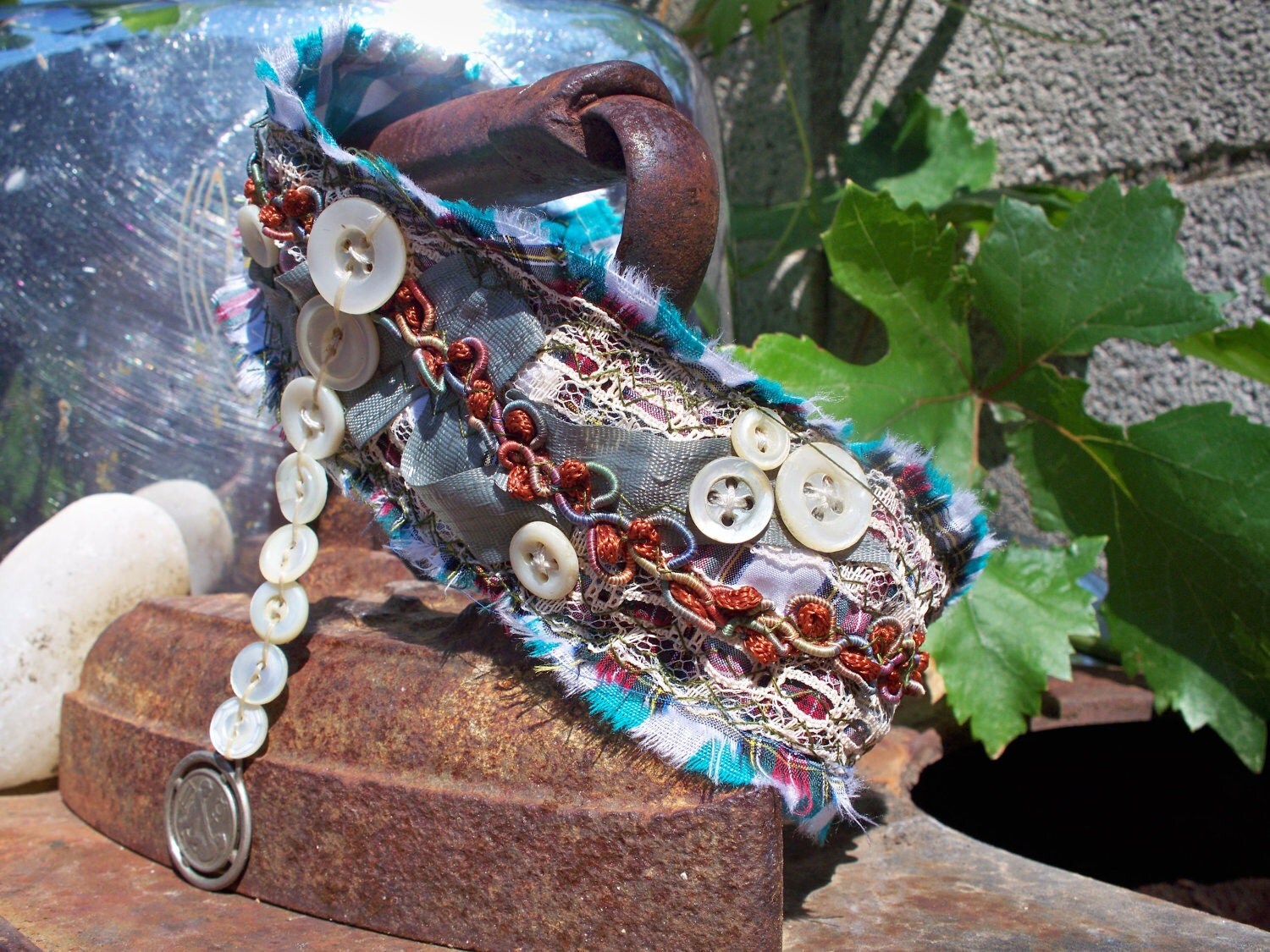 Gemini Plaid Checker Shell Button Choker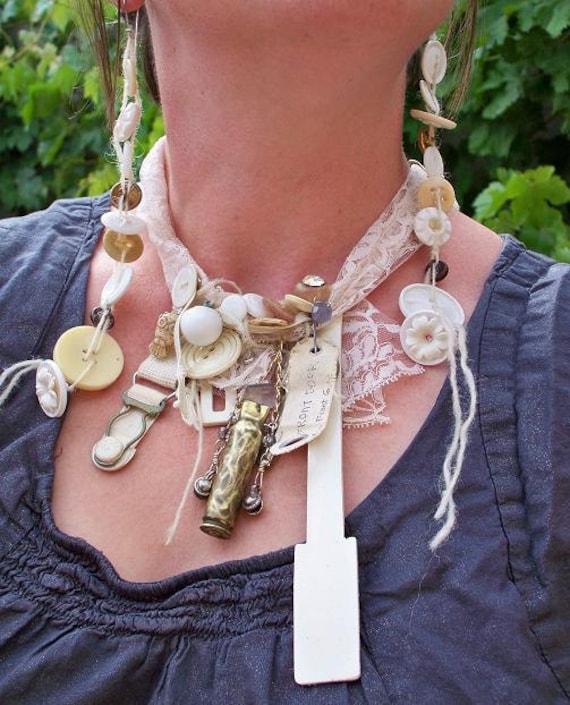 She Who Drips With Luscious History Neck Piece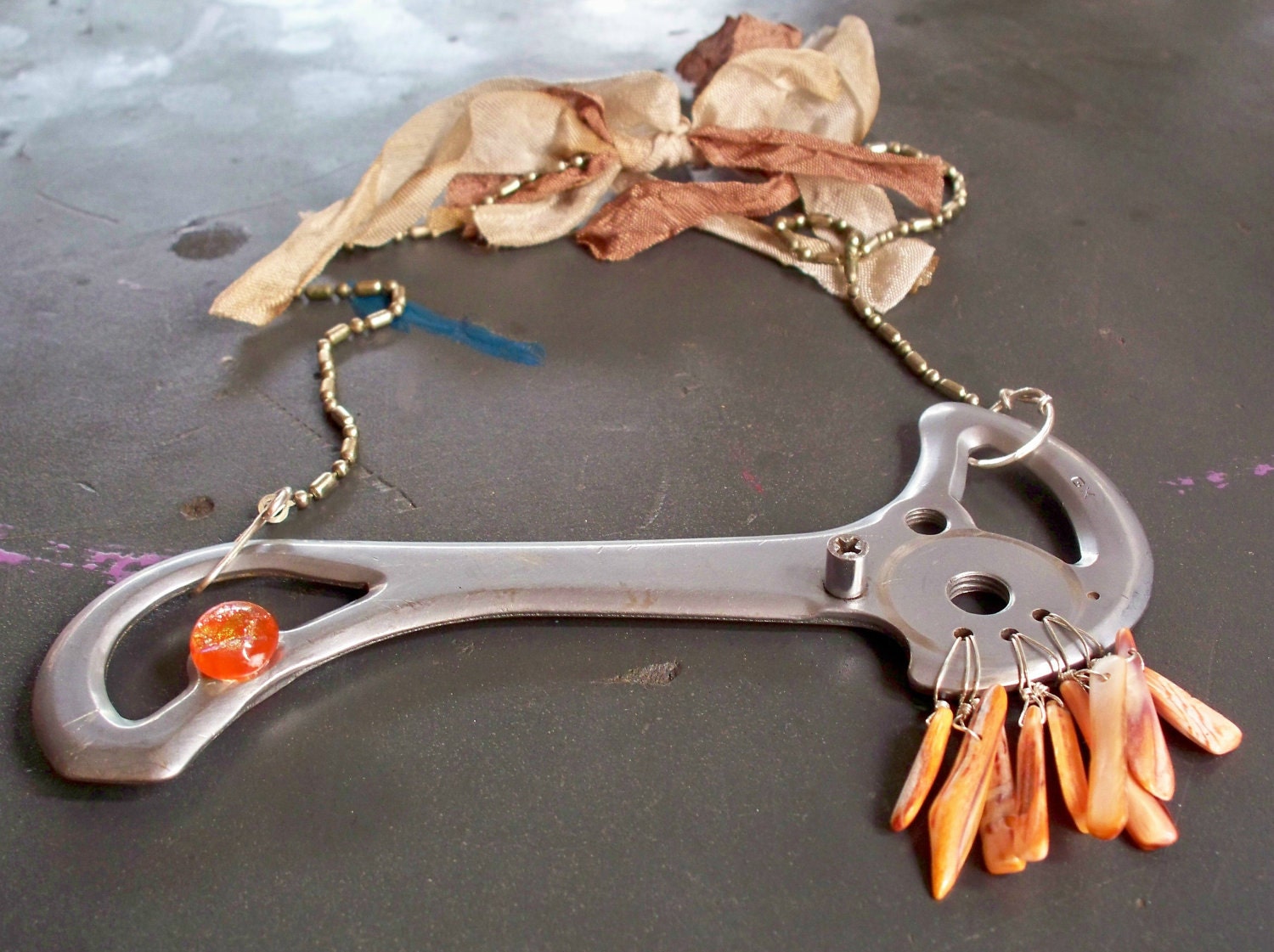 Industrial Adventure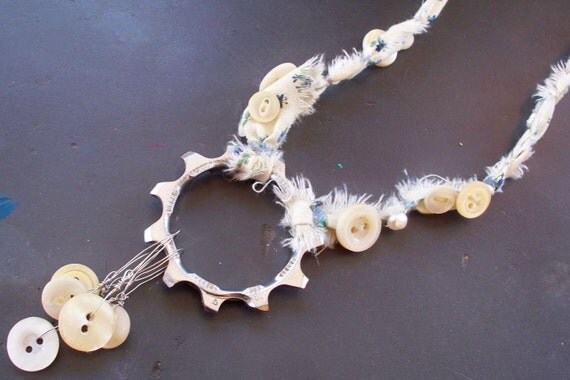 Pedal Pusher Desires Antique Shell Button Bike Cog Necklace Choker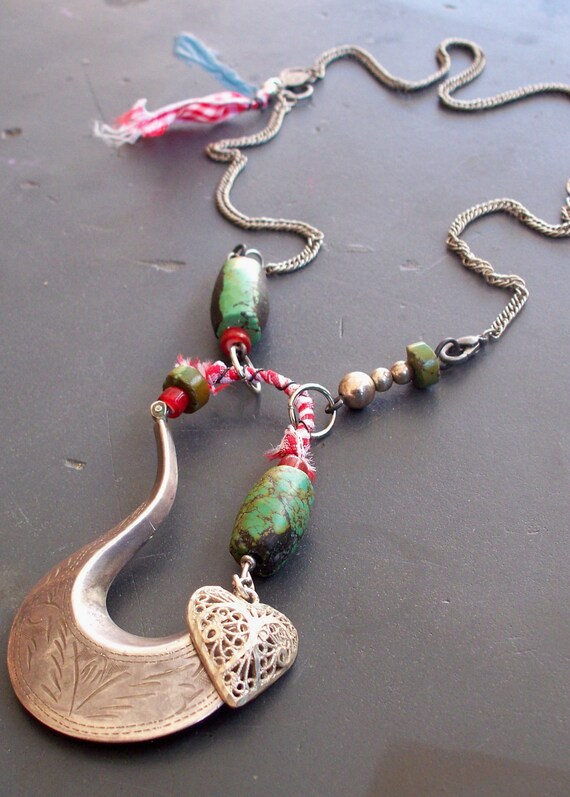 hollow silver earring grab bag necklace of love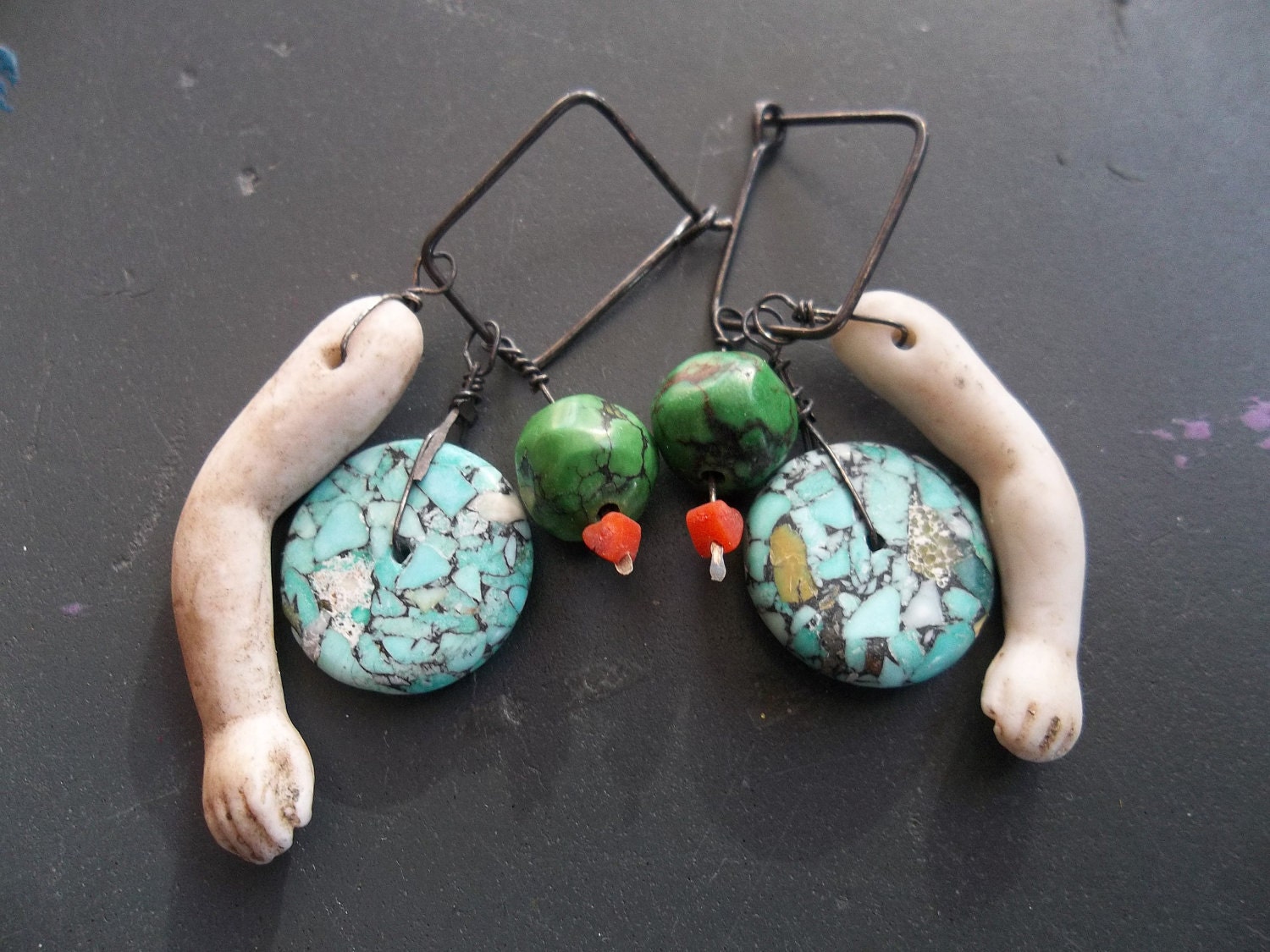 porcelain antique doll arm beauty bead earrings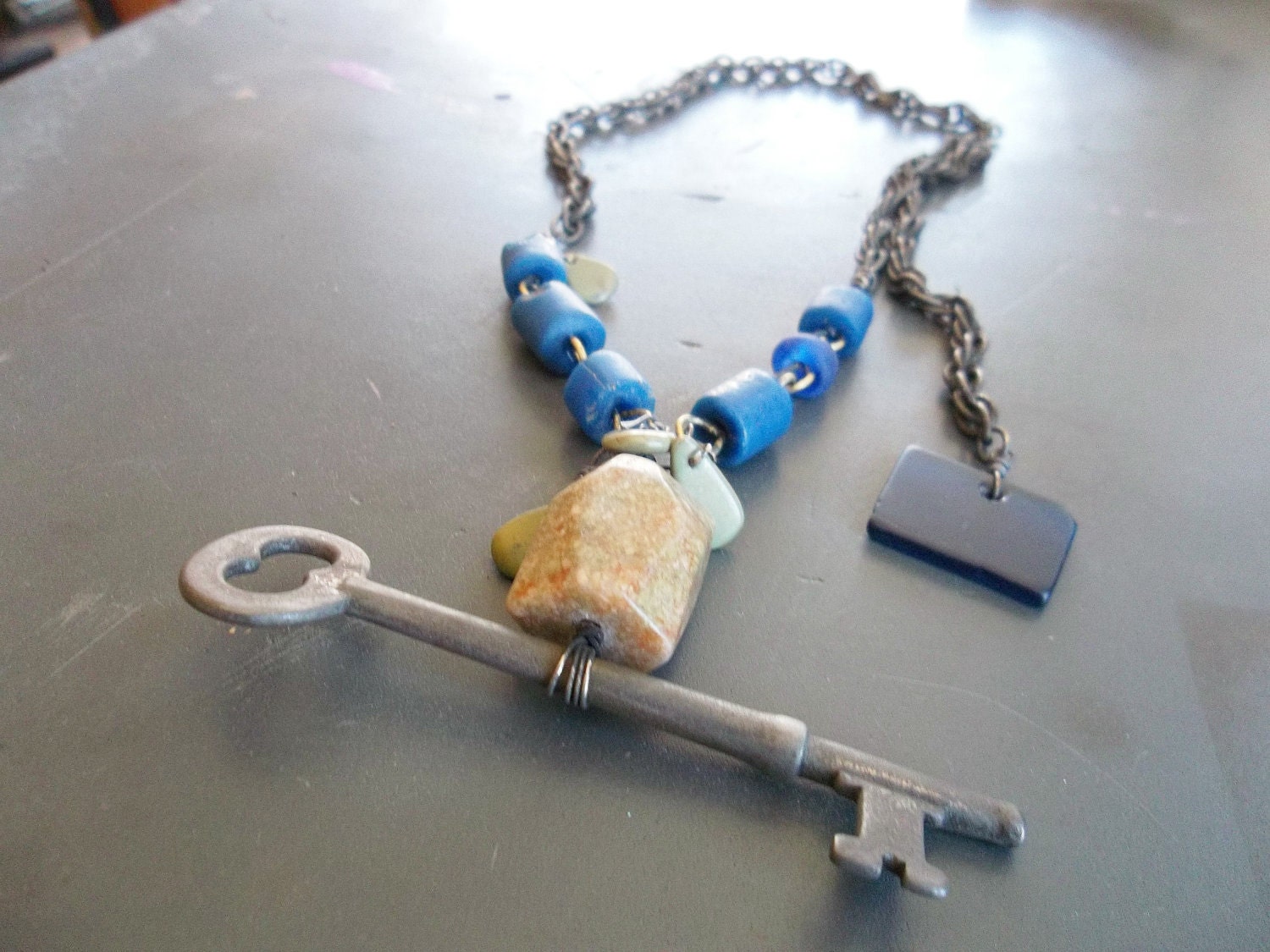 opening doors and pulling some strings necklace
SKYE
Blog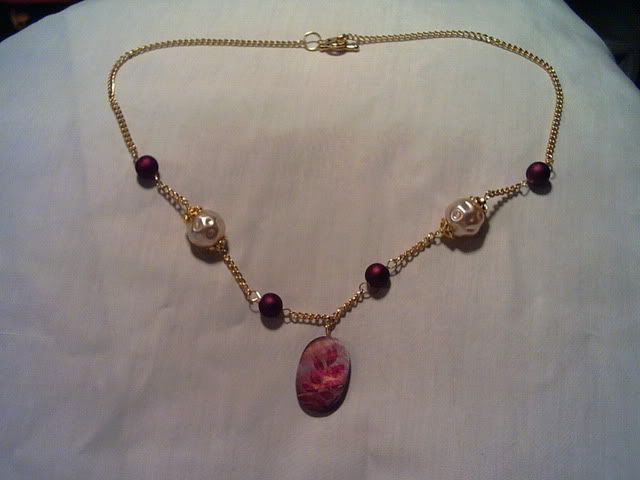 No Name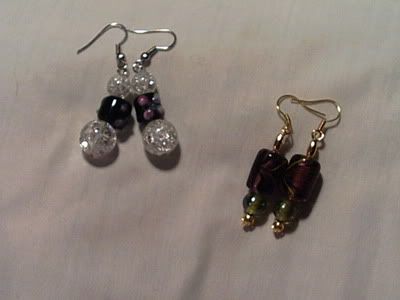 No Names
Frost On The Pumpkin
Sedona Sunset
Raspberry Wine
Summer Garden
Beloved
Stone Soup
Glory Days
L

ong Hot Summer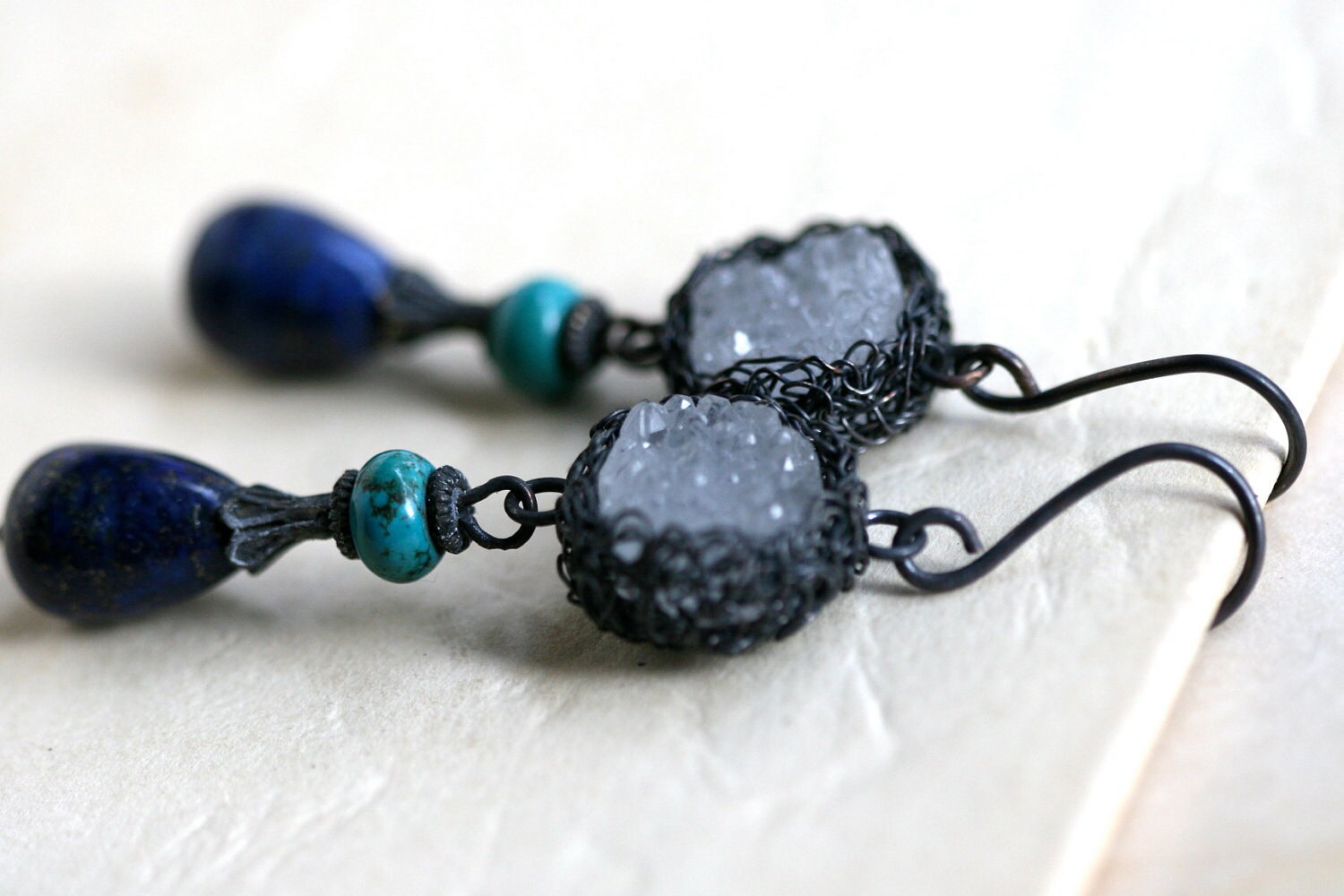 Druzy Crystal Quartz Earrings
Floratta In Blue
Solaris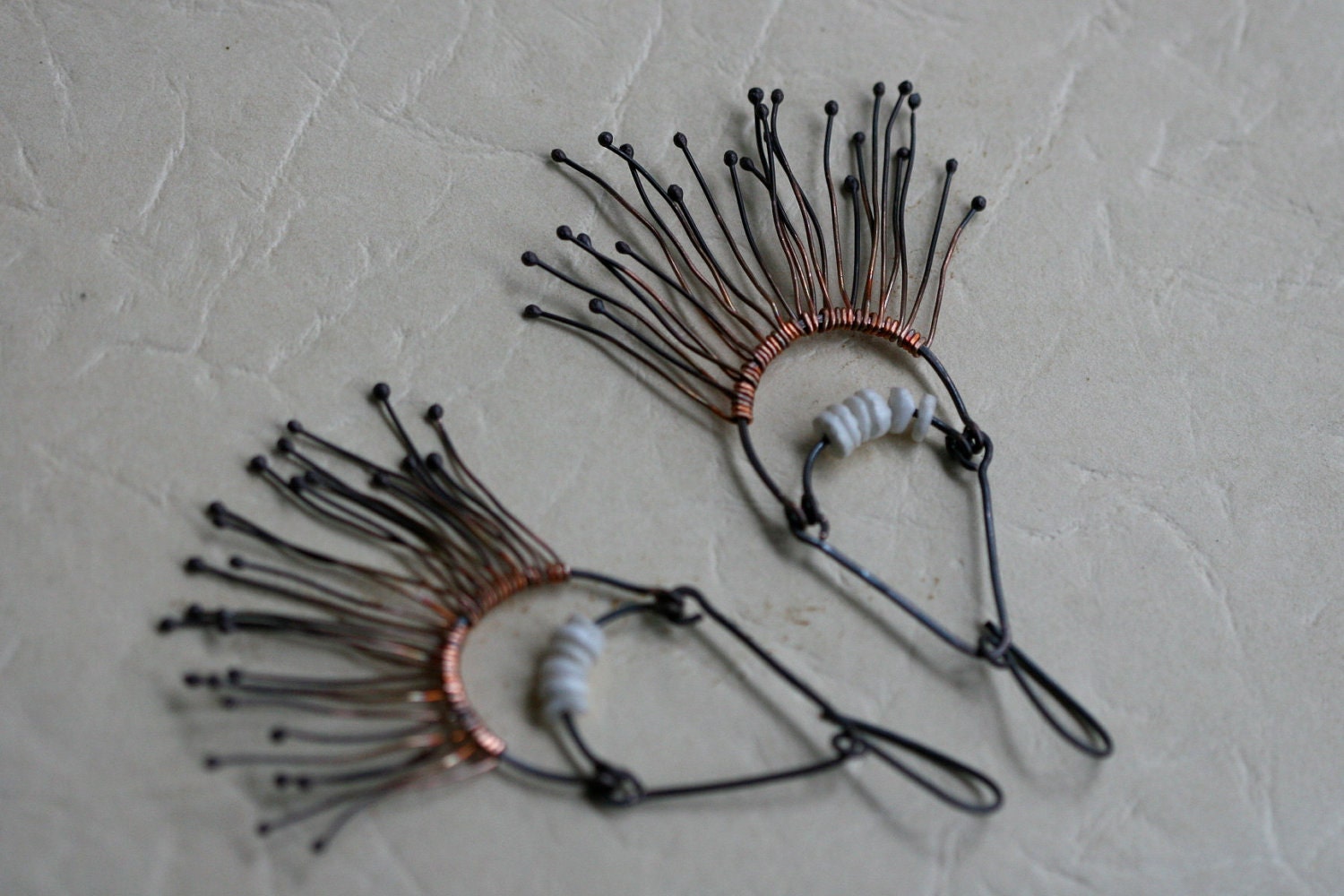 The Desert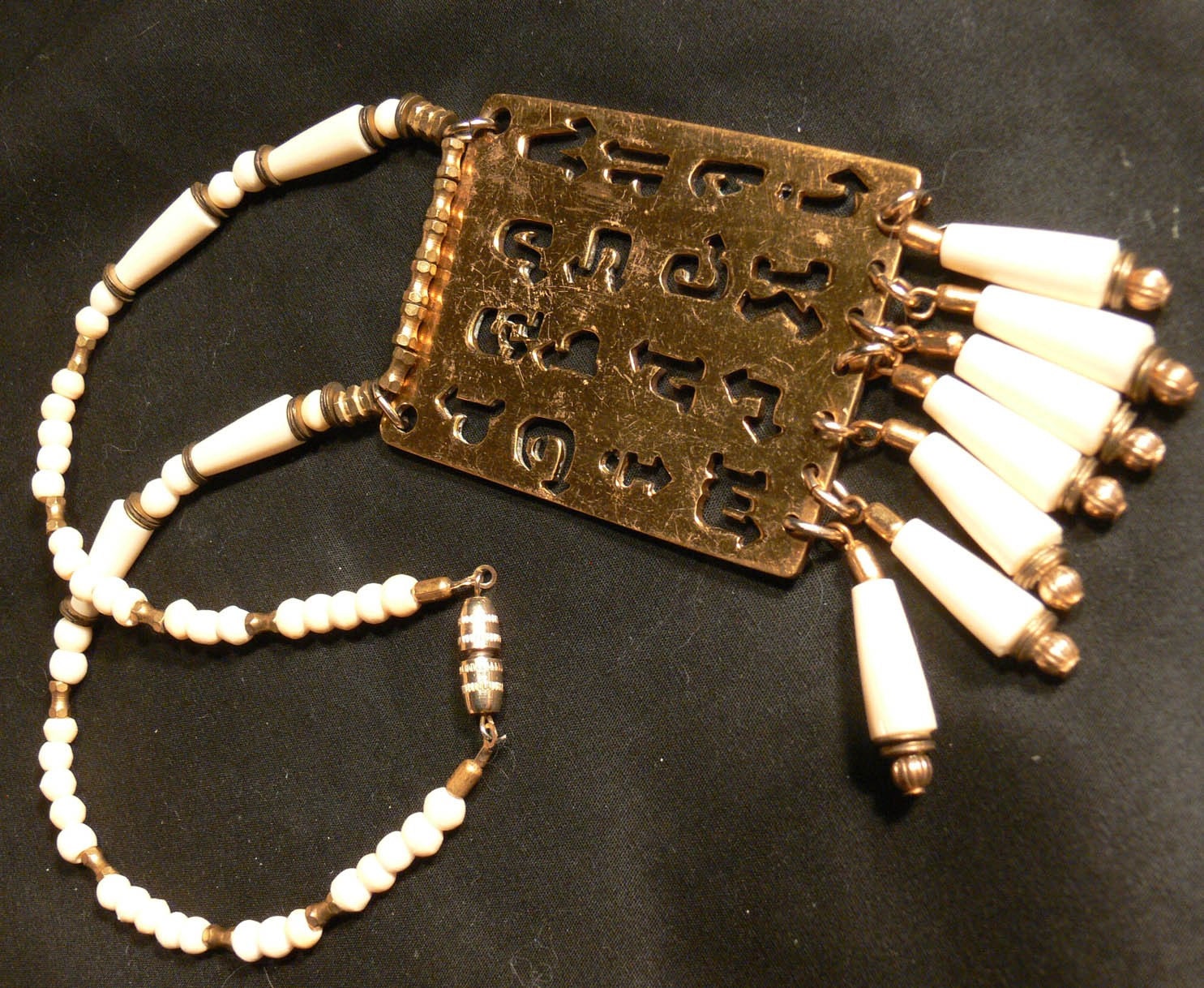 HandCrafted Bone and Bronze Neck Piece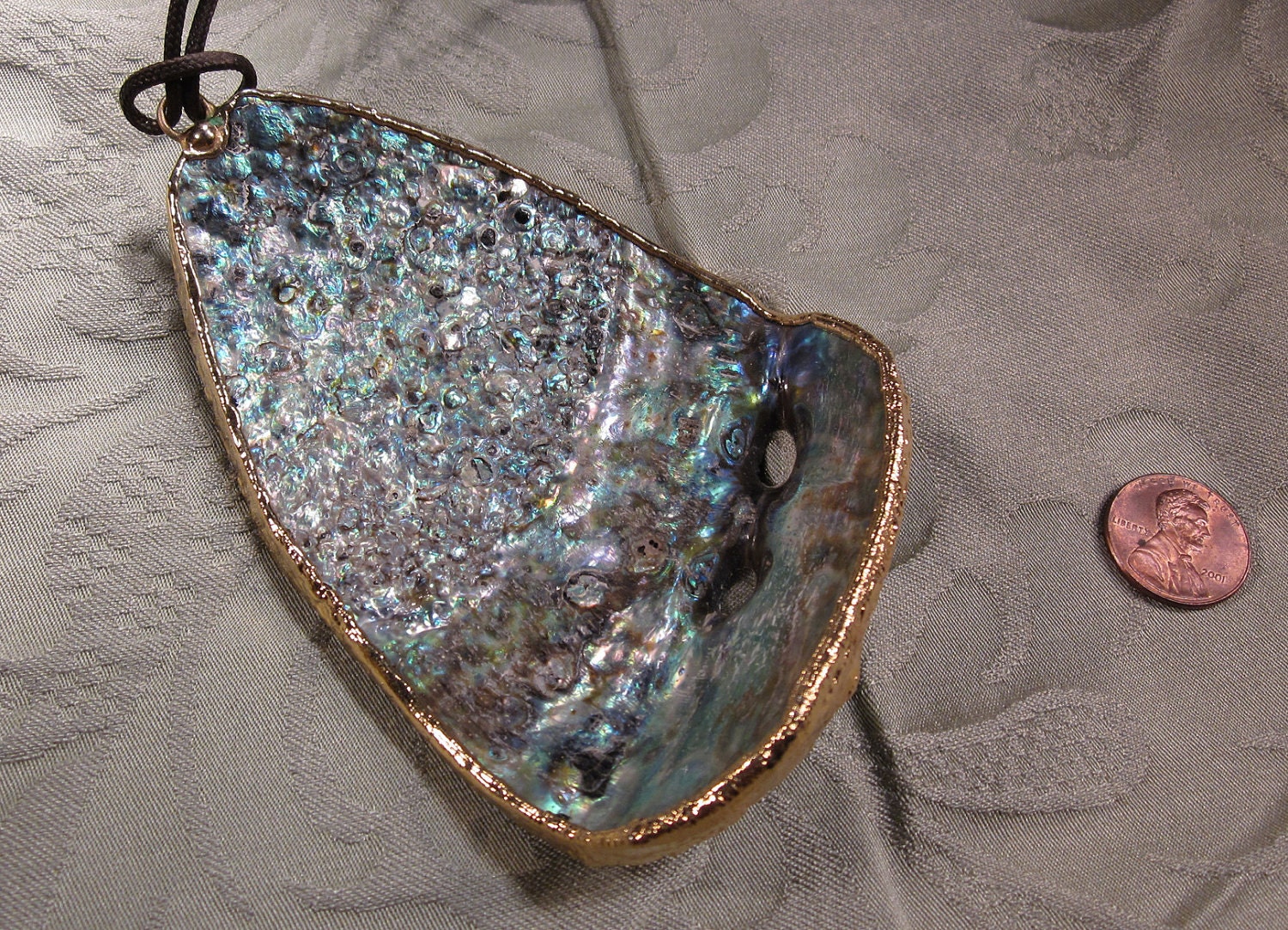 California Abalone Shell Pendant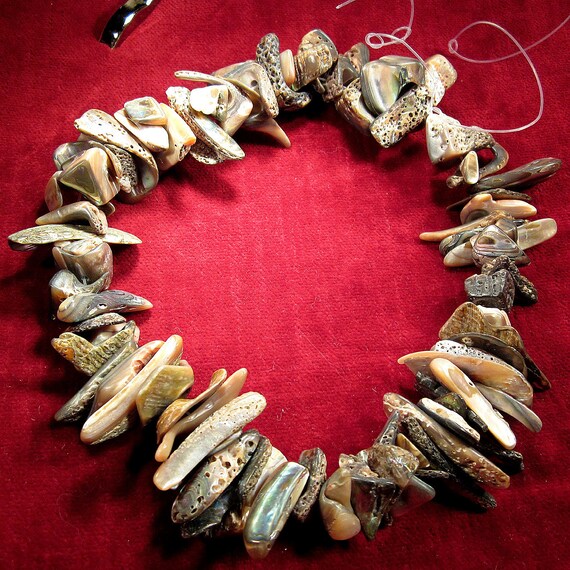 Abalone Shell Choker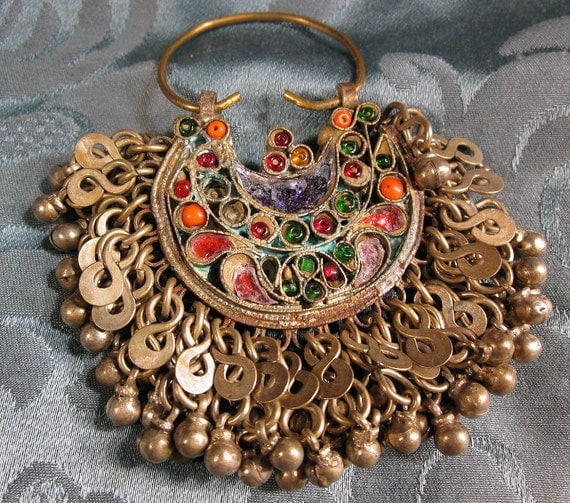 Kuchi Nomadic Tribal Jewelry Pendant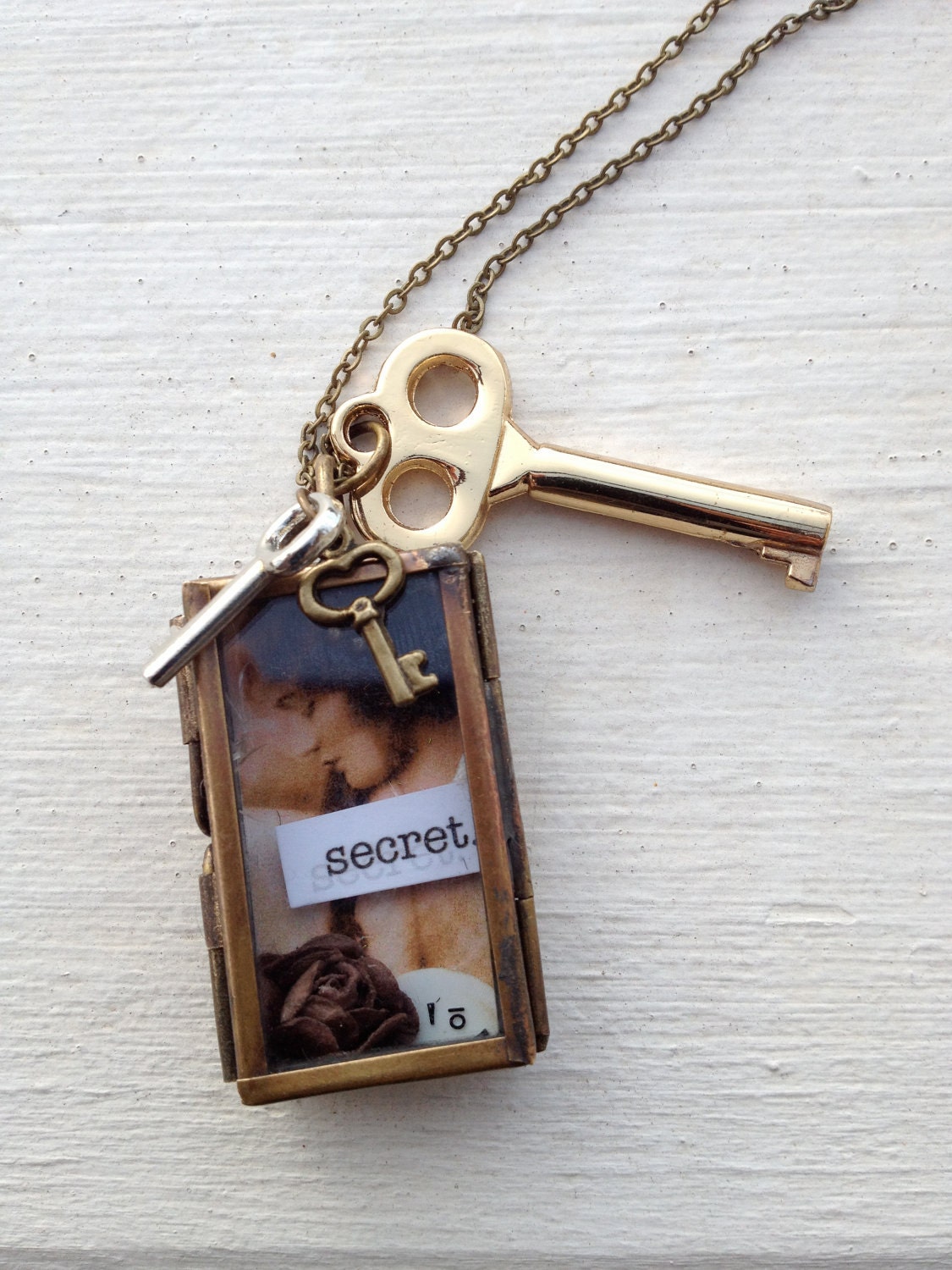 Shrine Box Necklace - 'Secret'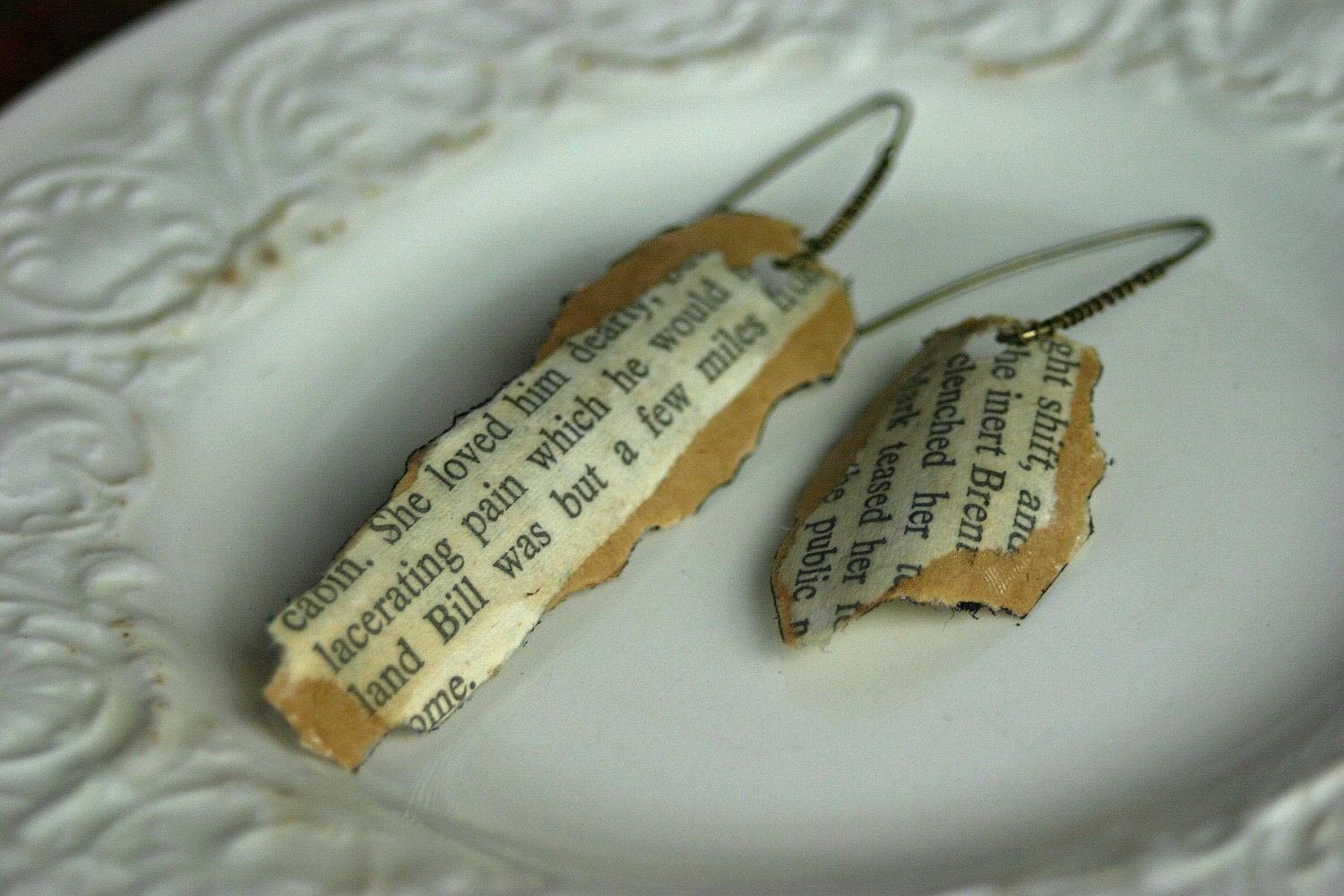 Heartbreak Earrings - She Loved Him Dearly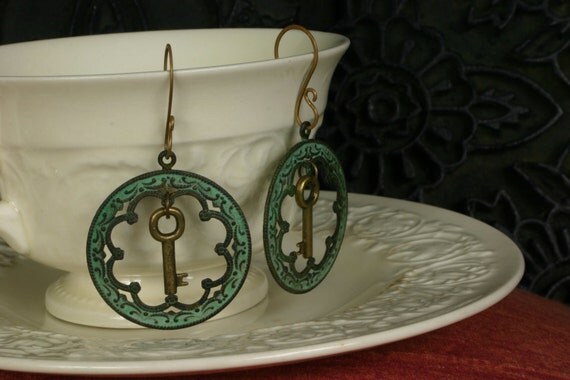 Mysterious and Romantic Earrings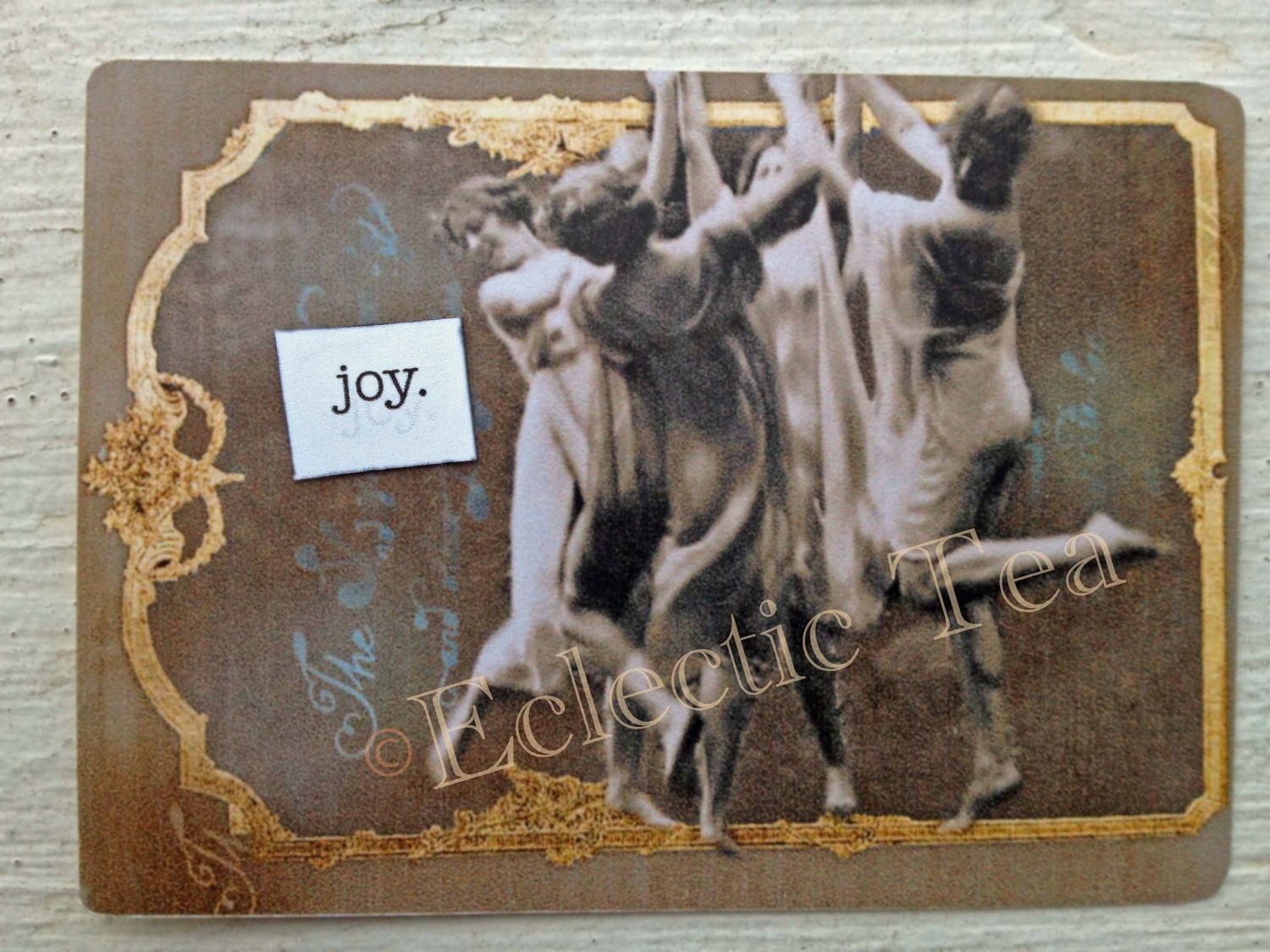 Digital Collage ACEO - Joy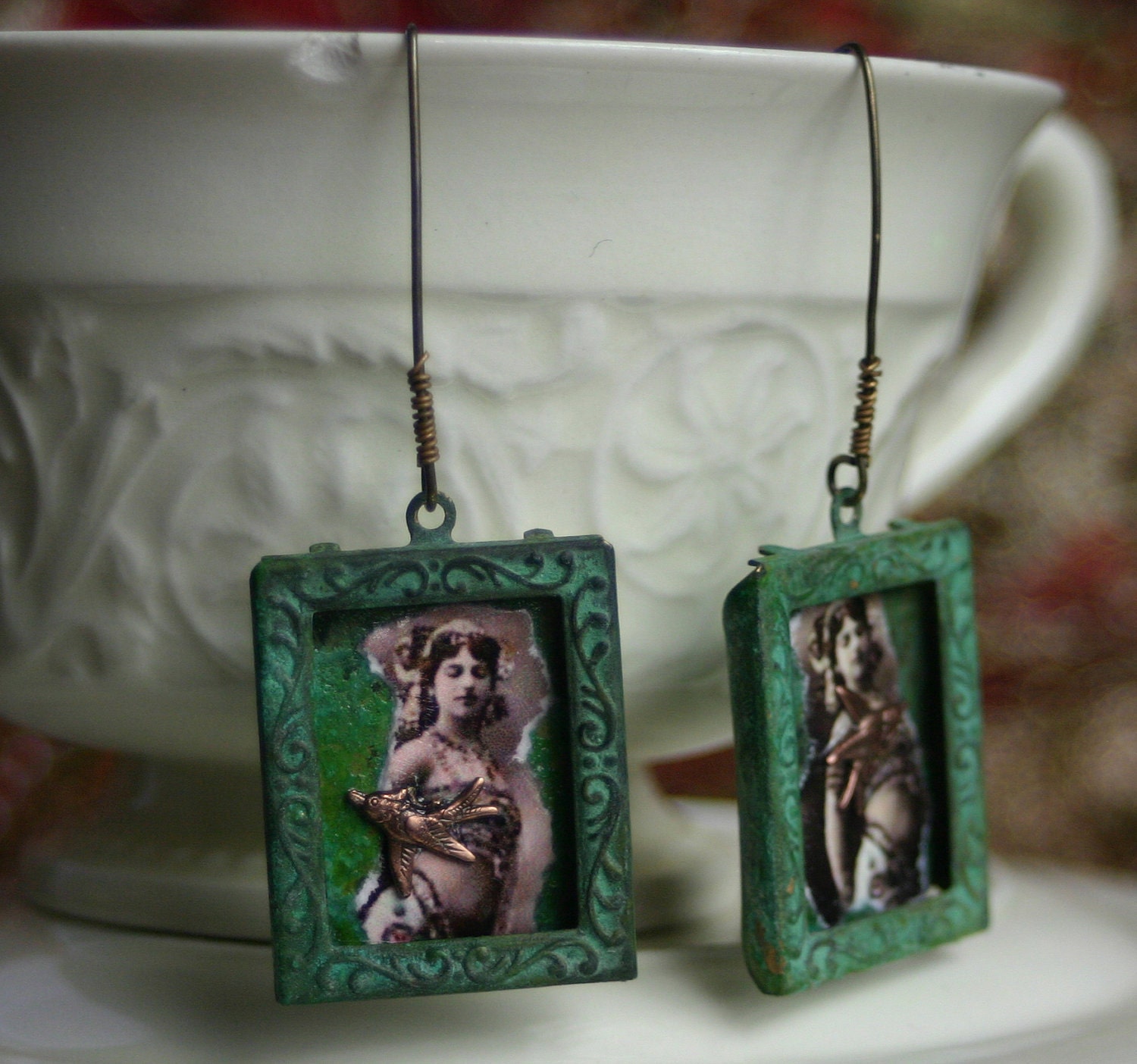 Mata Hari Framed Earrings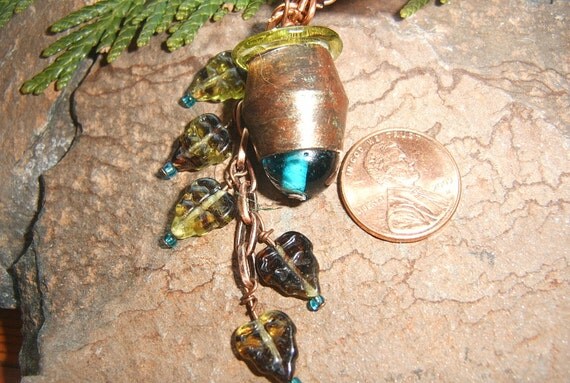 Hardware and Glass Olive Pendant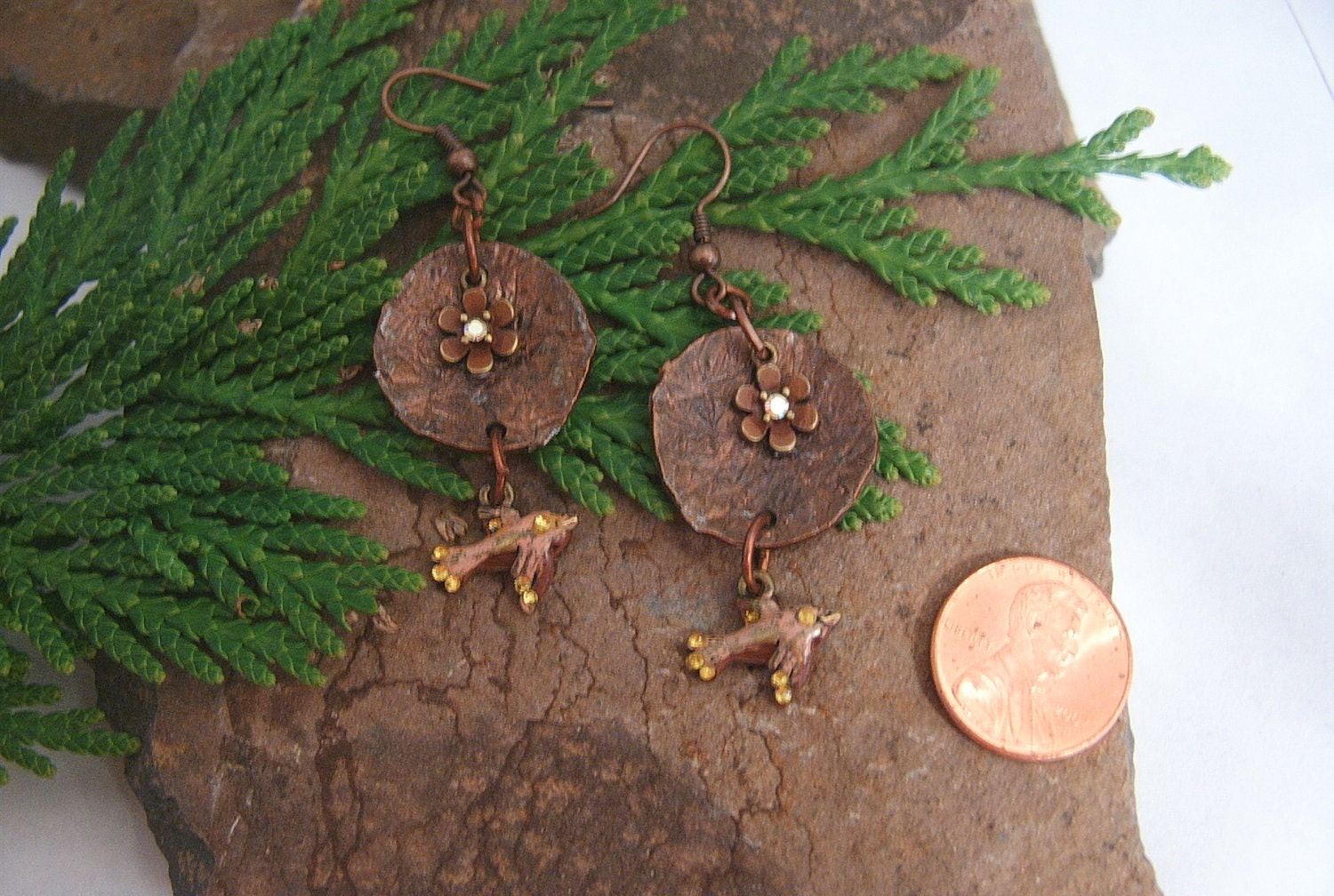 Cloudless Day Bird And Flower Earrings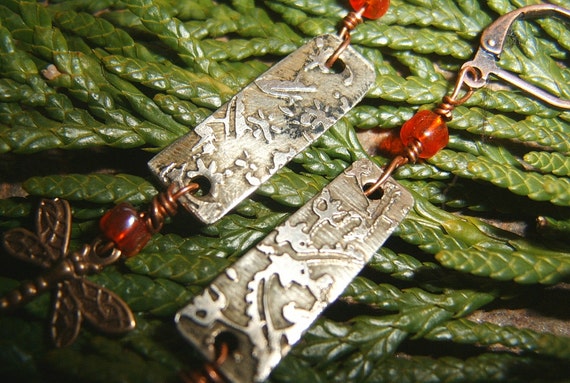 Etched Nickel, Copper, and Brass Dragonfly Earrings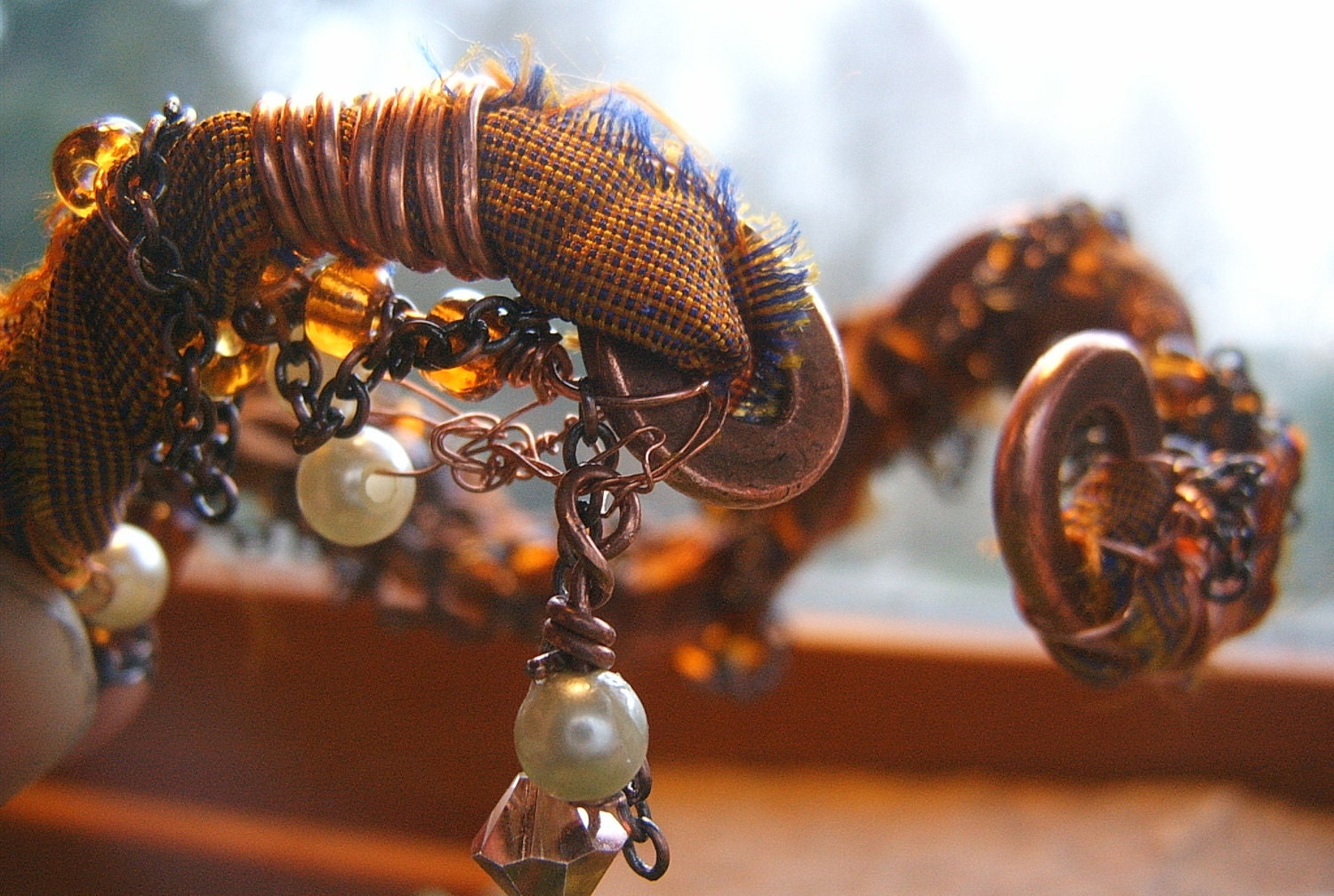 The Fortuneteller's Bracelet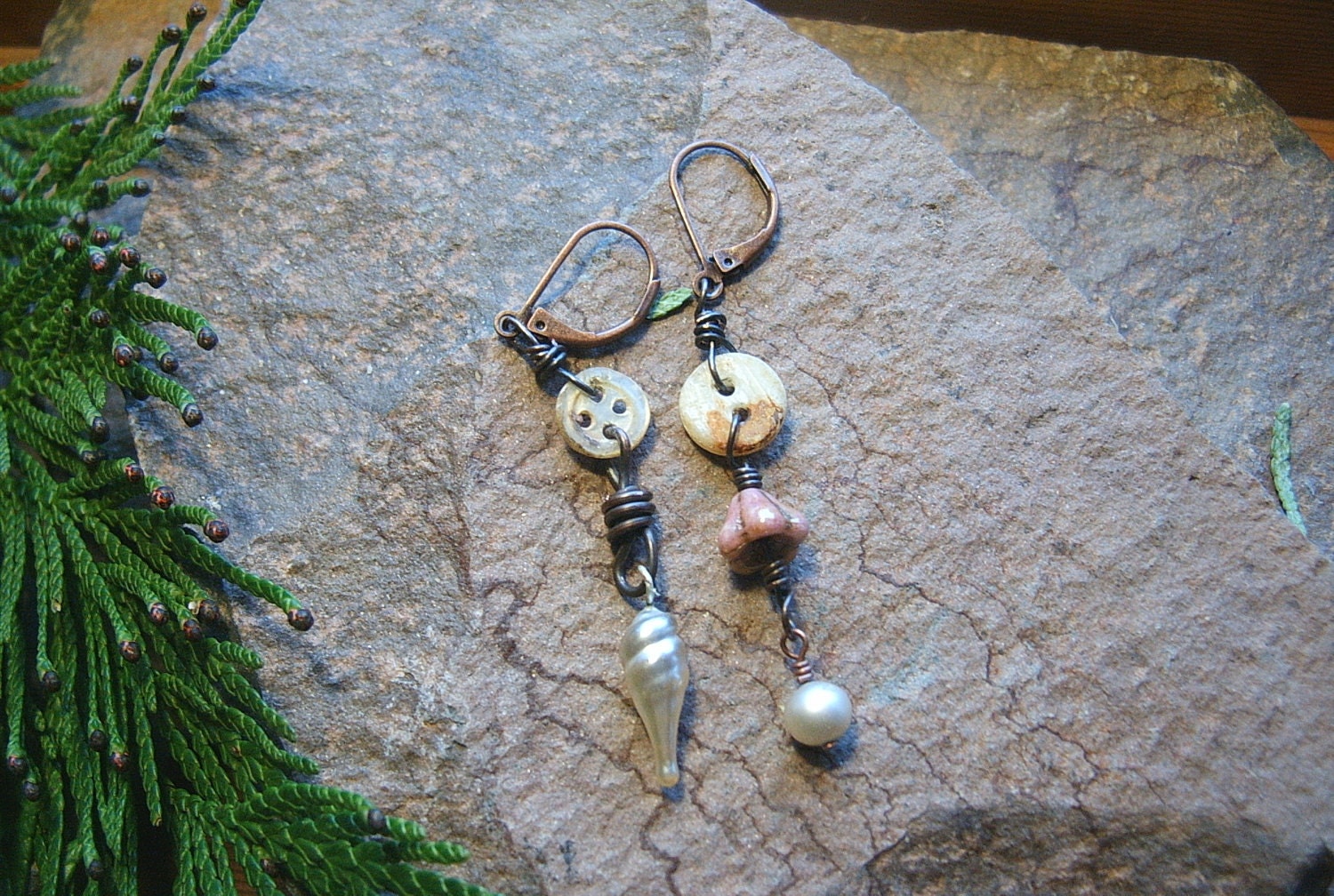 Tell Me About The Seashore - Earrings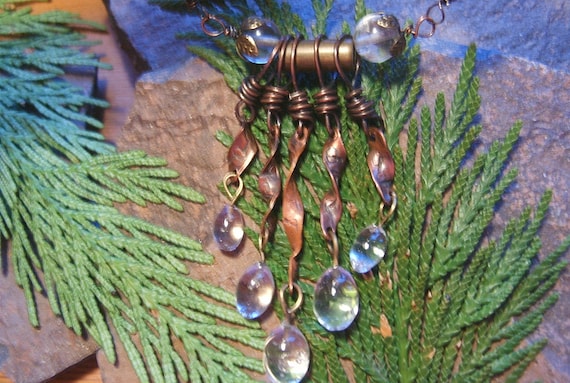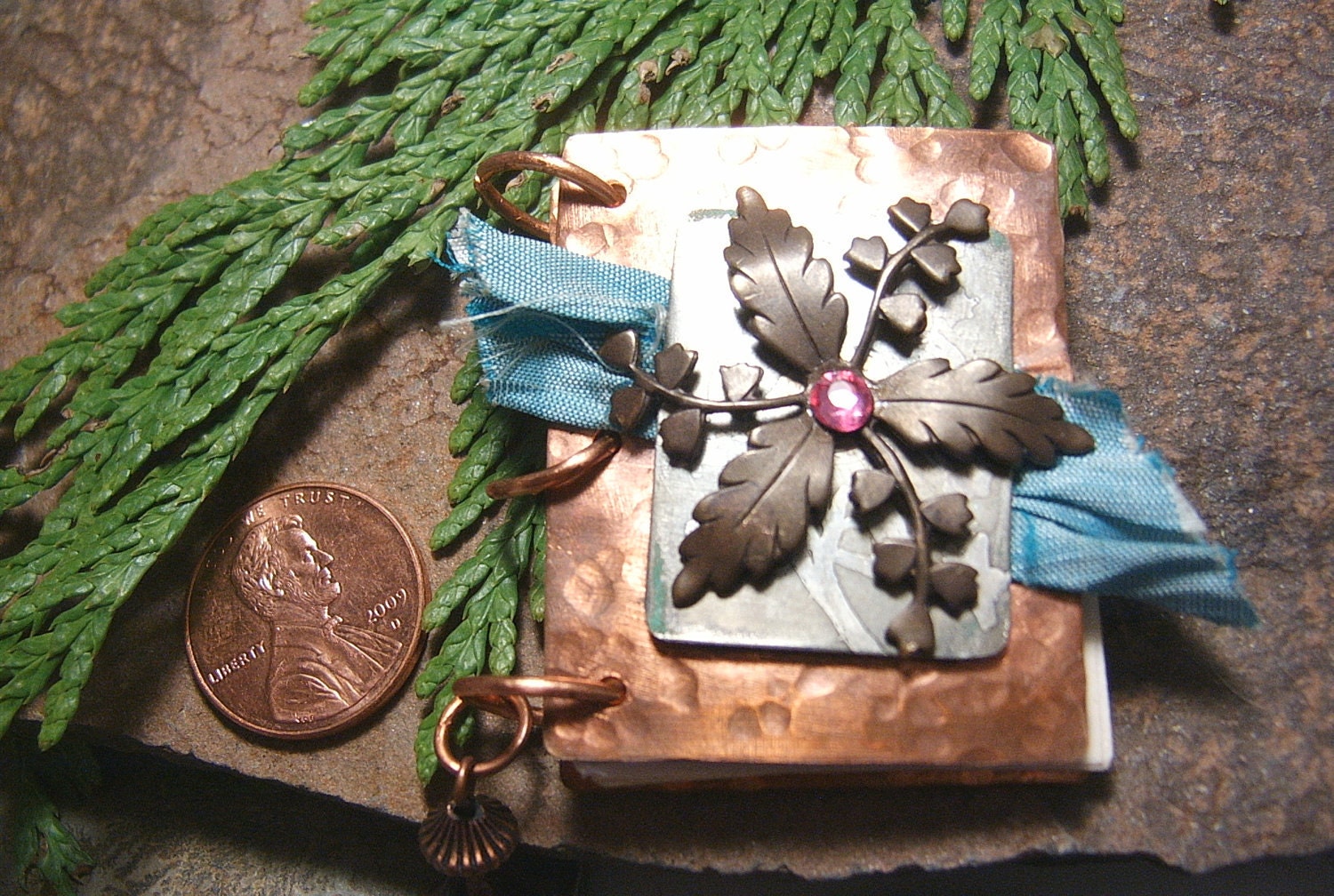 Words To Keep Close To Your Heart Journal Pendant With 10 Blank Pages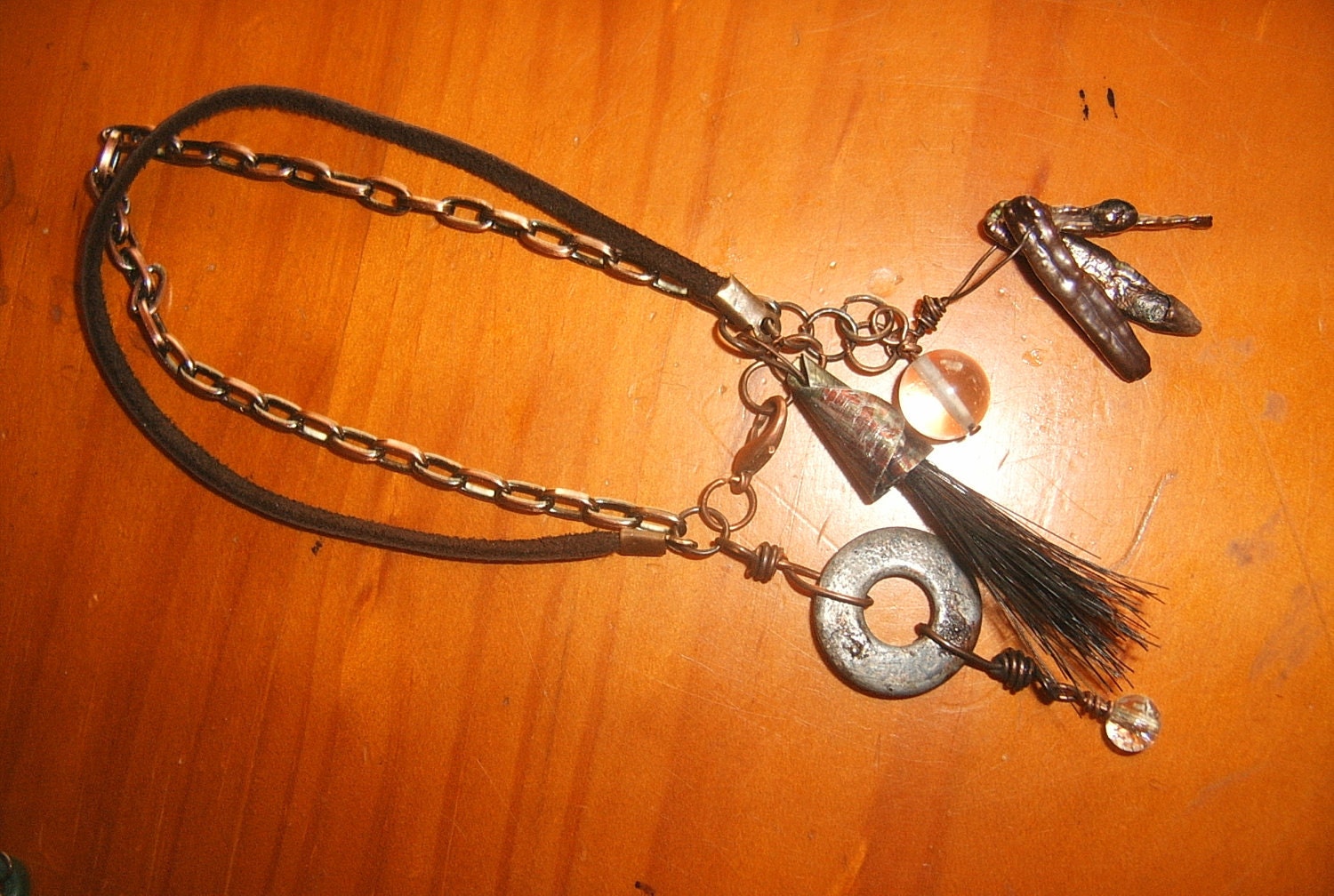 The Centurion Bracelet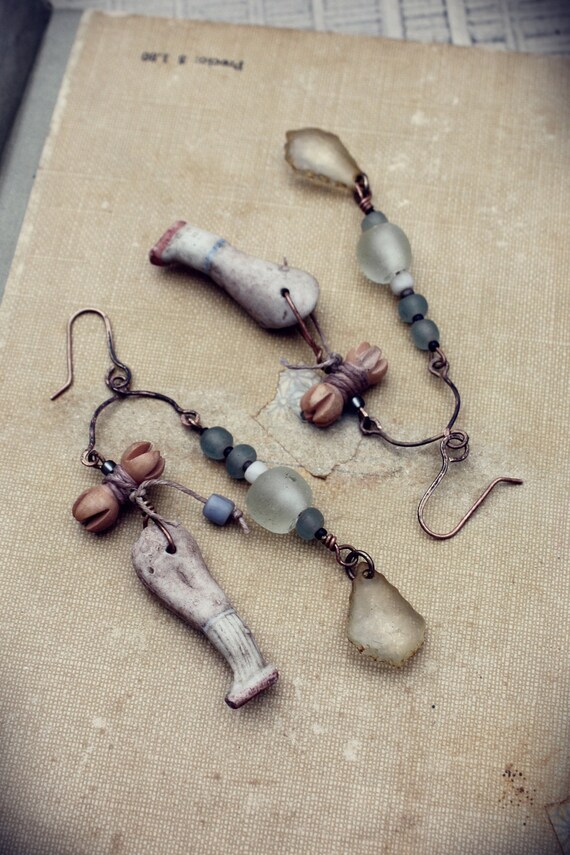 The two Paulas. Rustic Gypsy Assemblage Earrings with Doll Legs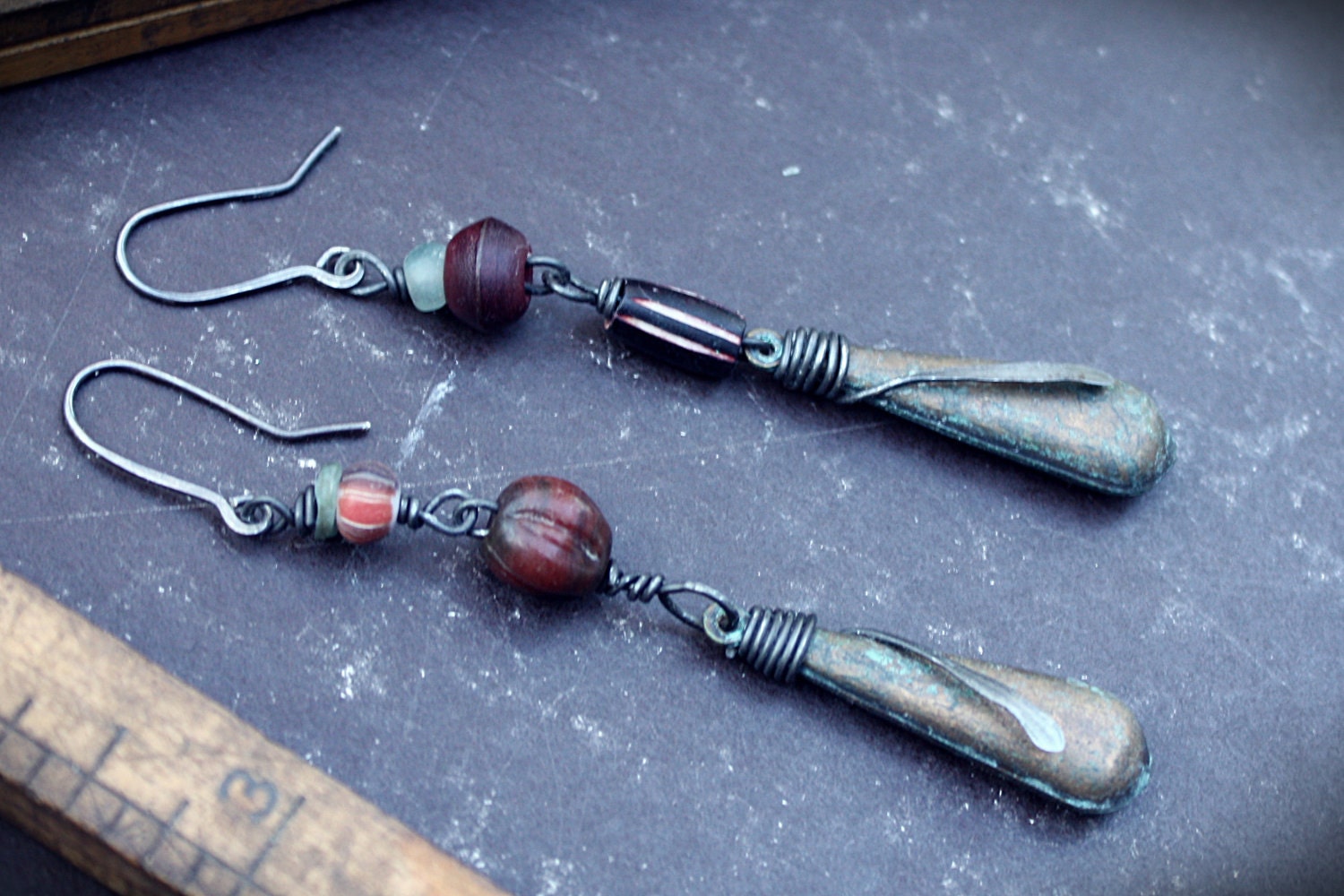 Reckless. Mismatched earrings.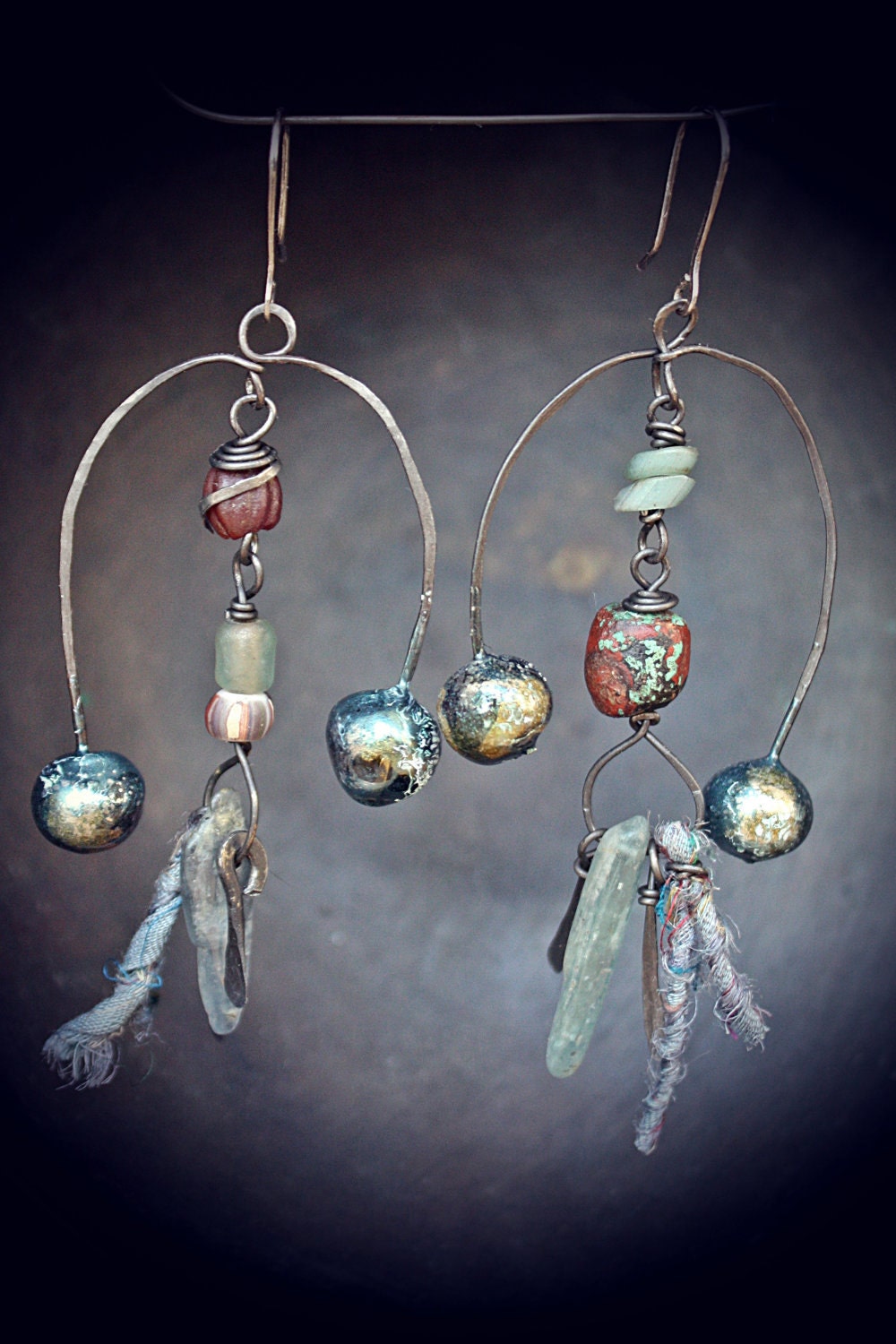 The Thunder, Perfect Mind. Earrings. Slightly mismatched.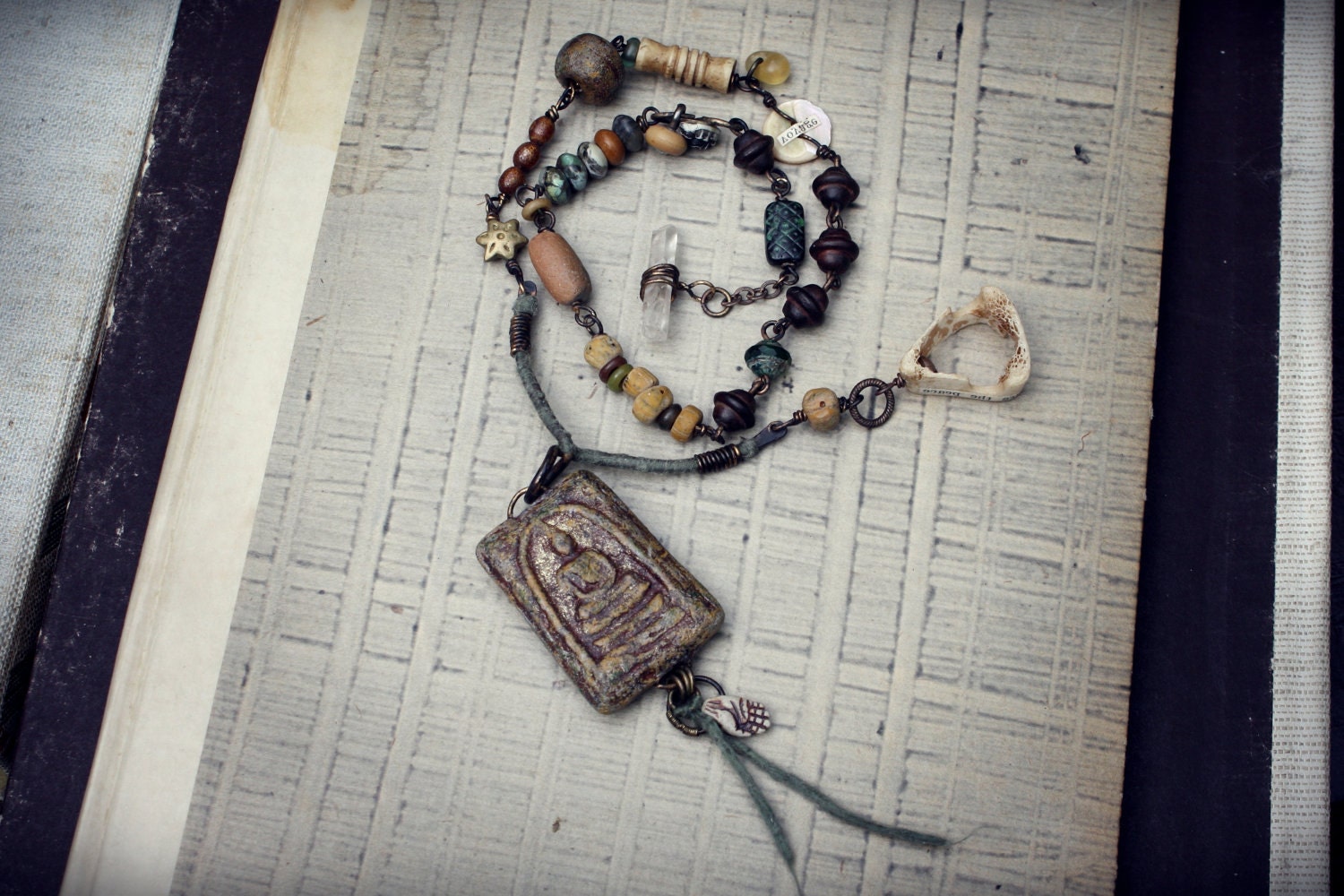 Remember always OOAK Buddha necklace, handmade epoxy clay pendant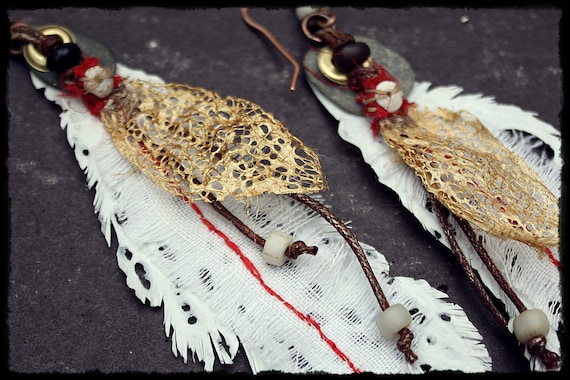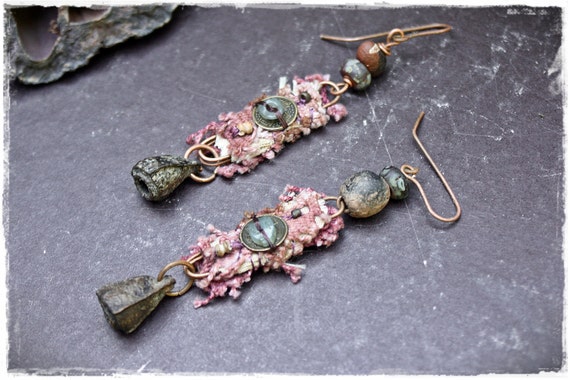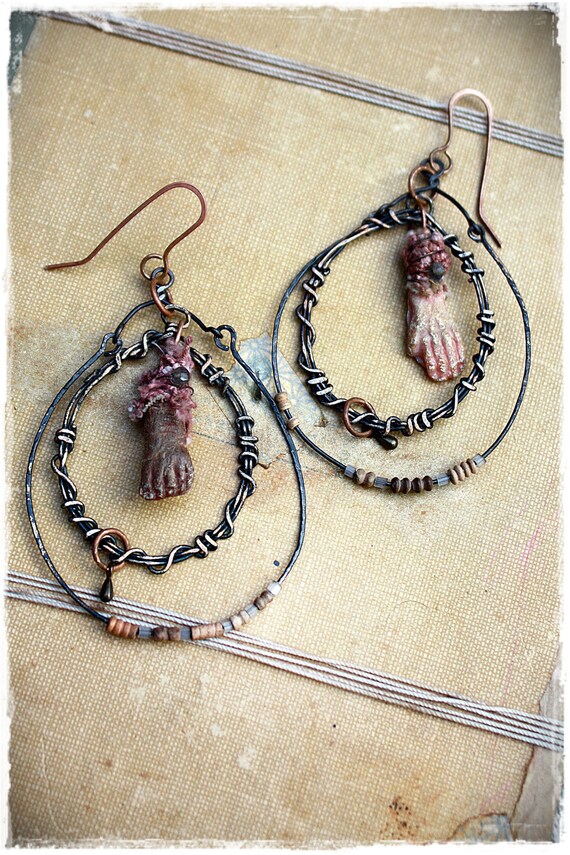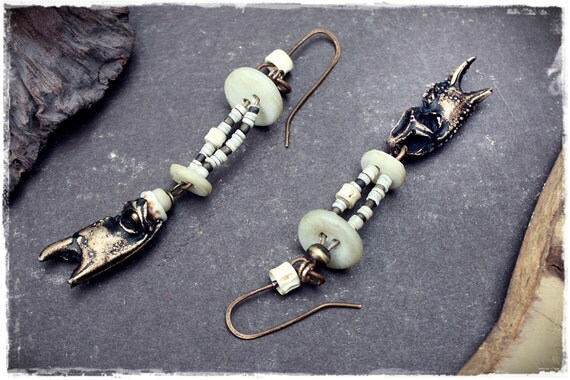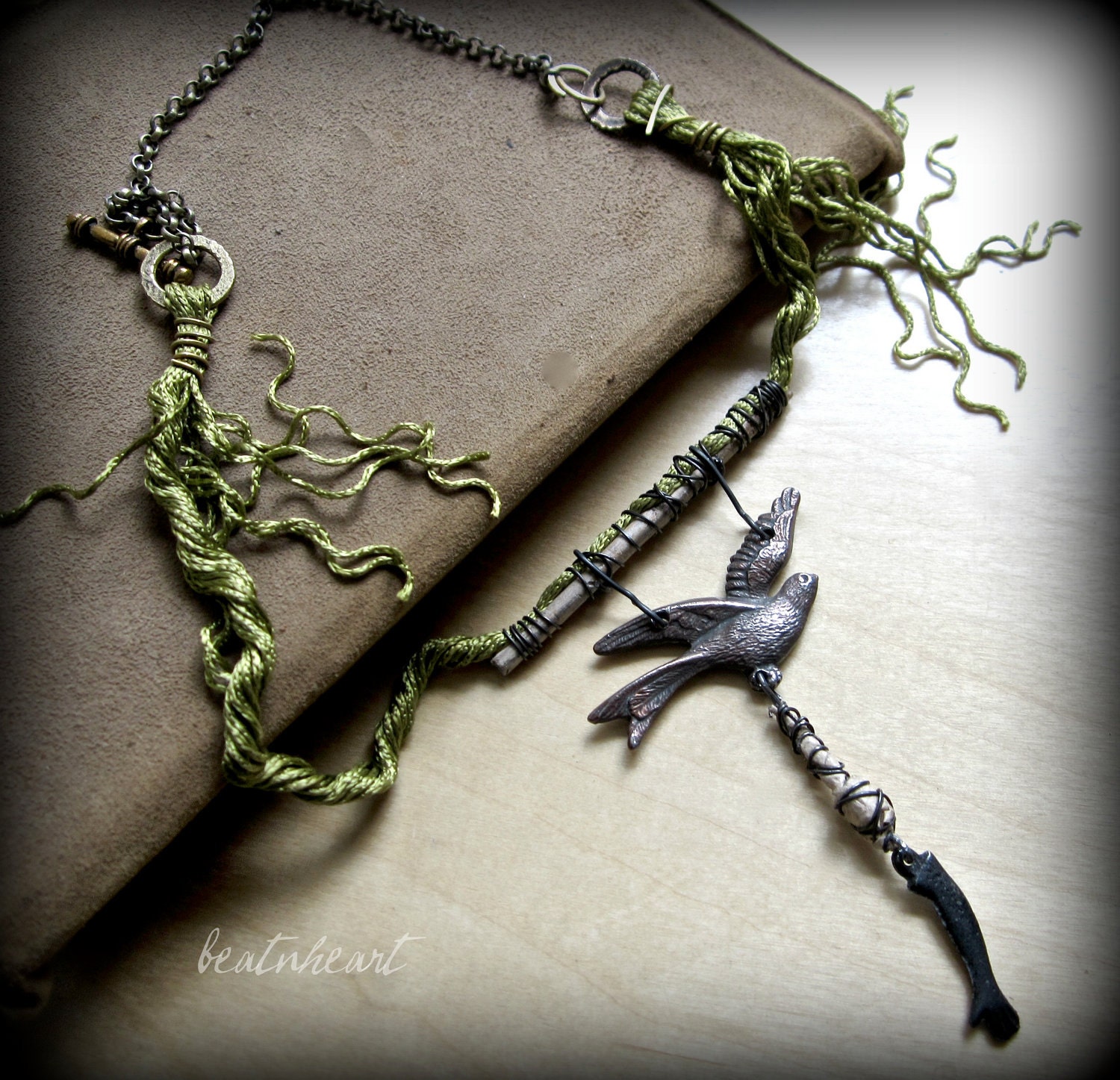 Sometimes my Burden is too heavy. assemblage necklace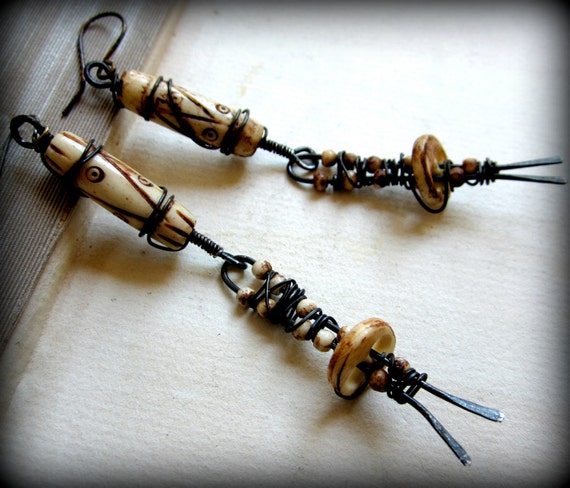 Drunken Angel. dangle earring assemblage rustic boho tribal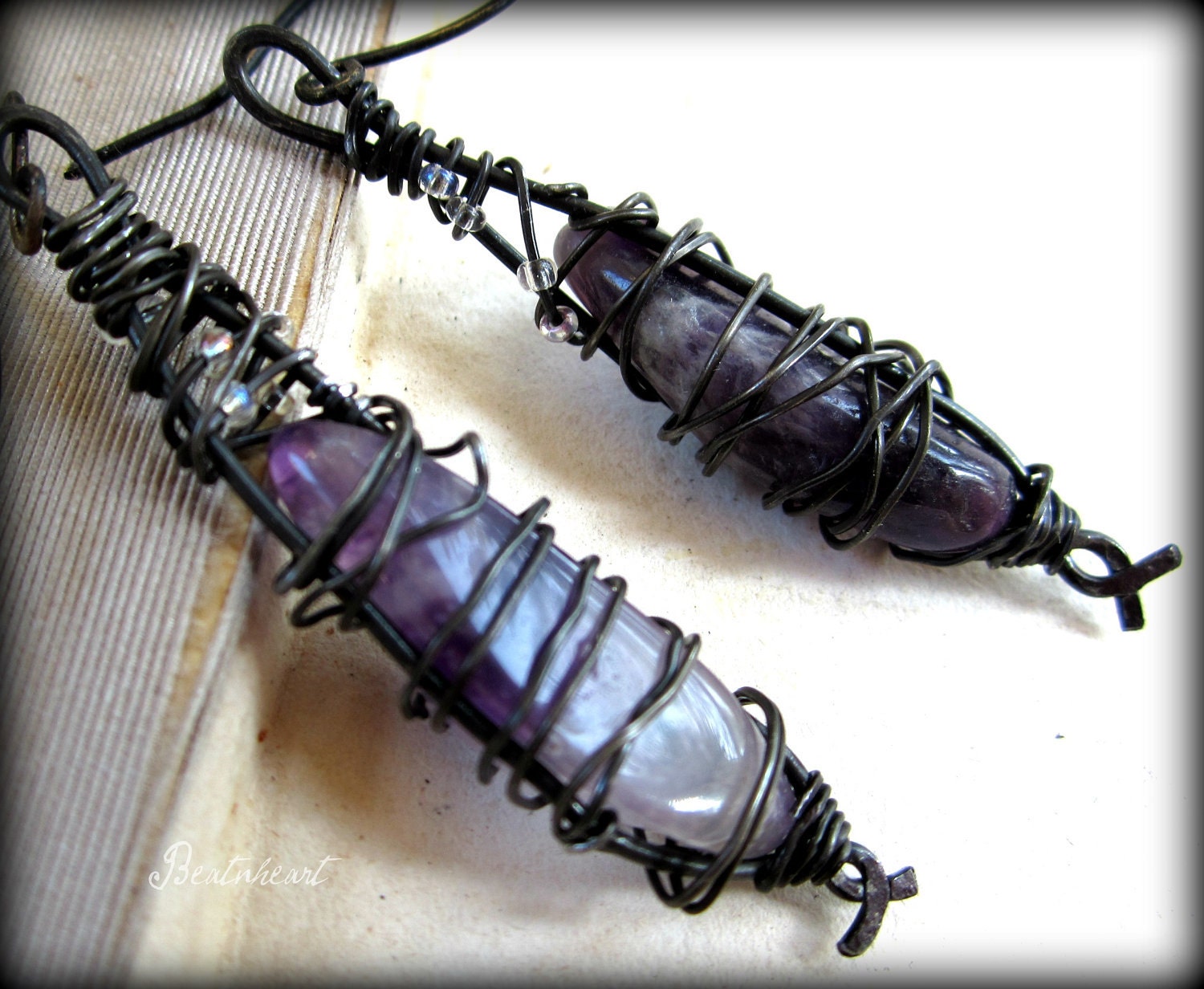 RESERVED Blind Faith. dangle earring assemblage amethyst boho gypsy new age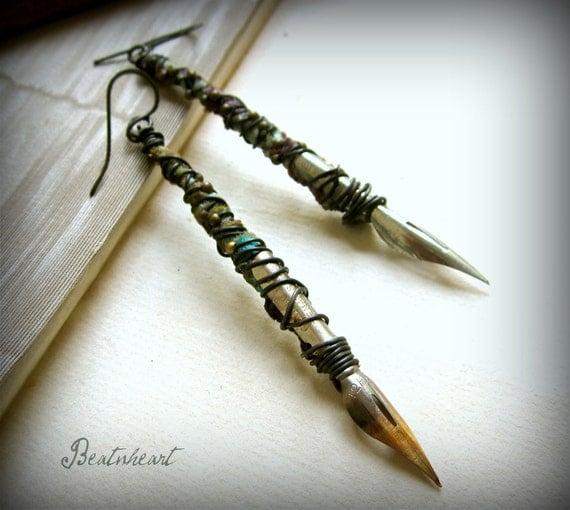 Letters from Birmingham. dangle earrings pen nib rustic assemblage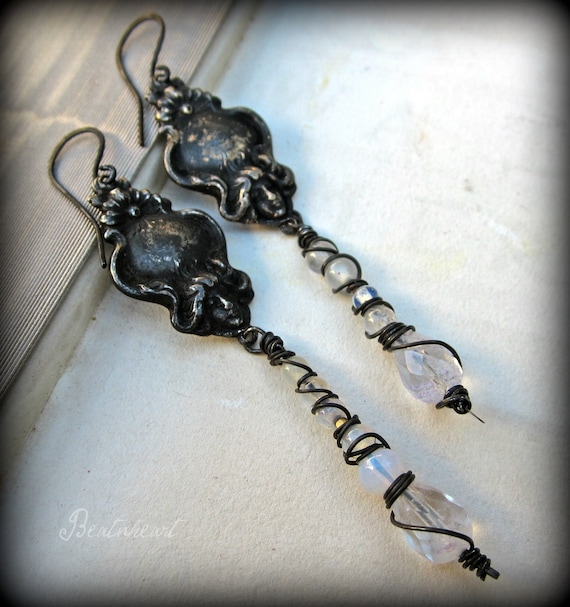 Wayward wife . dangle earrings boho assemblage neo art nouveau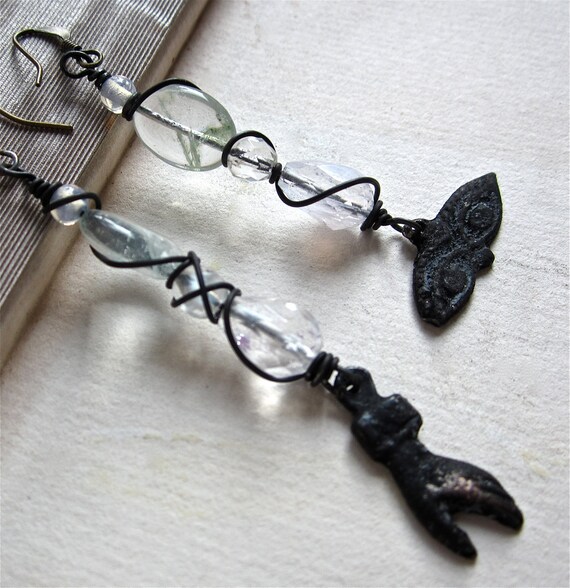 RESERVED Marinas Tears. Dangle Earring assemblage Mexican boho folk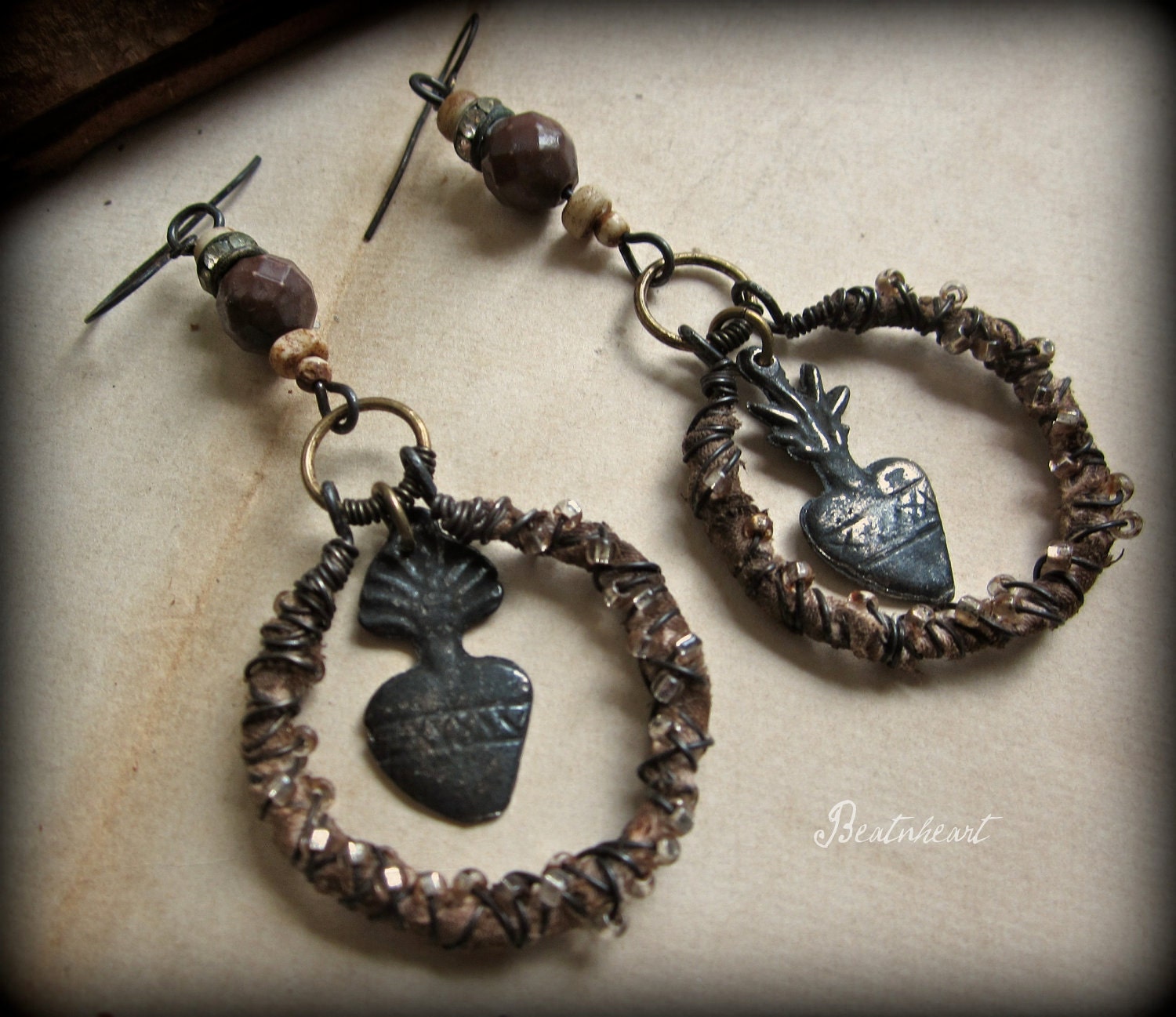 The Promise. hoop earrings assemblage boho gypsy
Chumash.dangle assemblage earrings tribal boho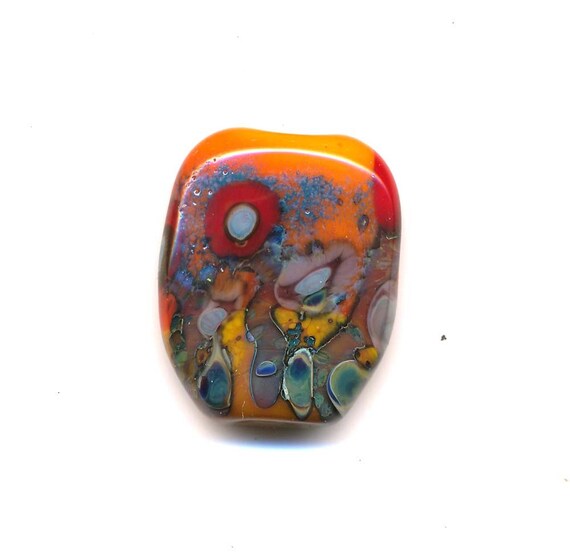 Kaleidoscopic Poppies Artisan Made Lampwork Focal Bead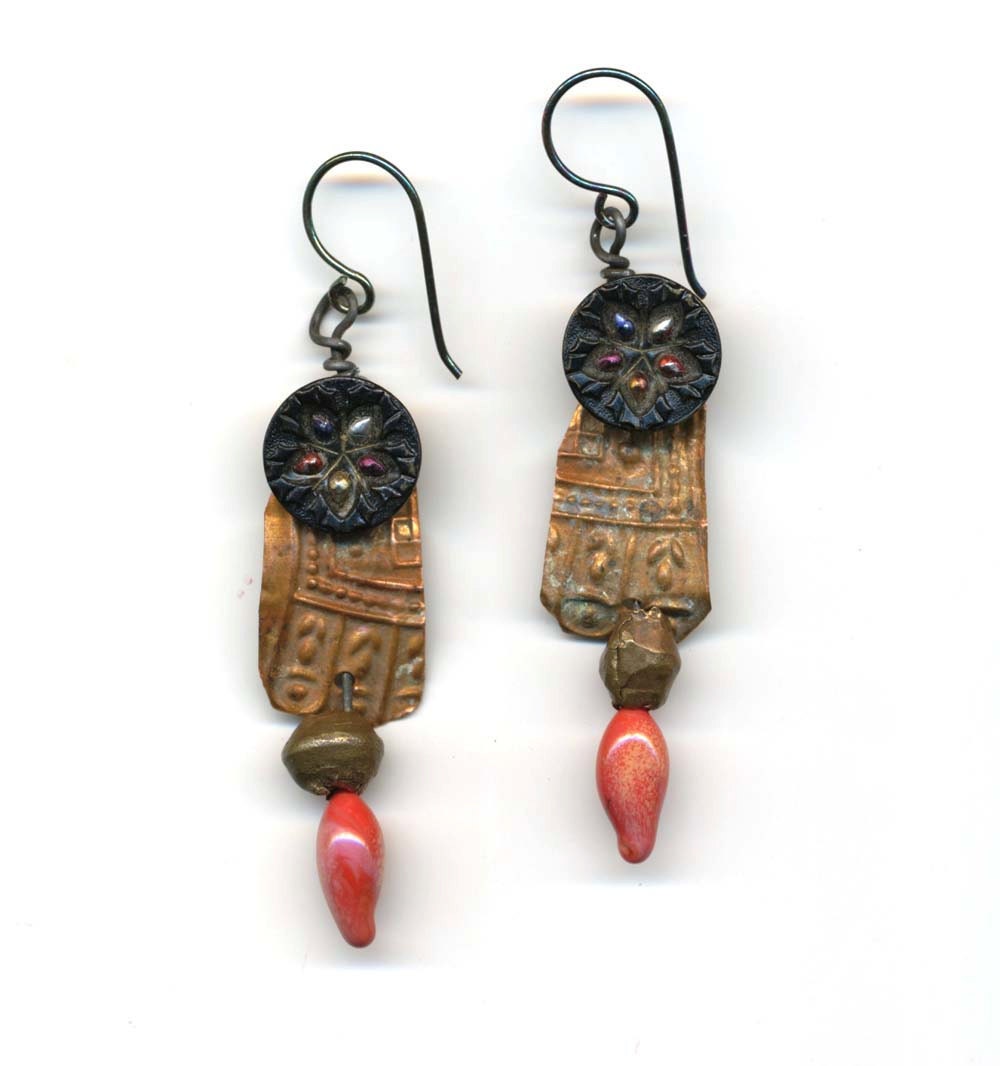 Ganges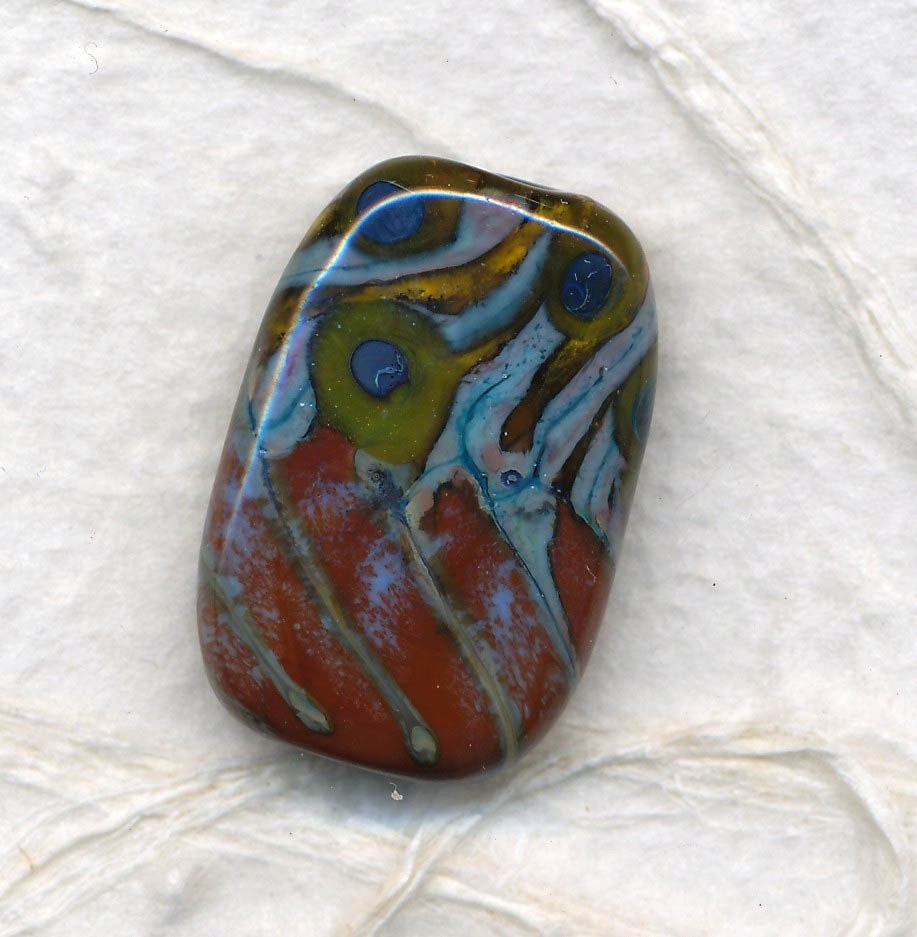 Undercurrent Lampwork Focal Bead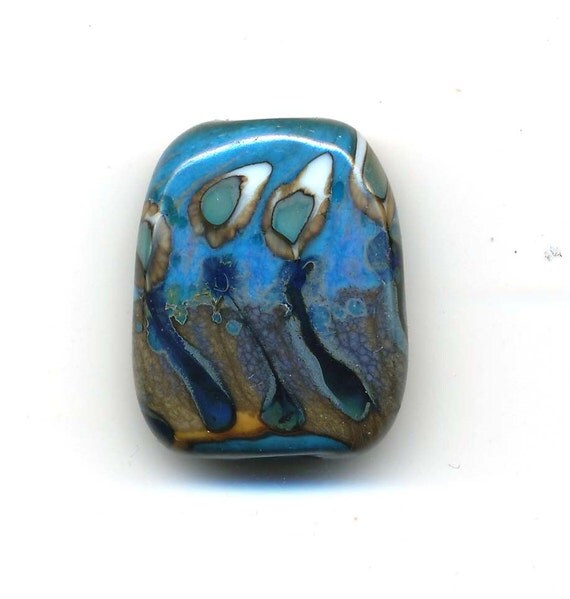 Dancing Blooms Lampwork Focal Bead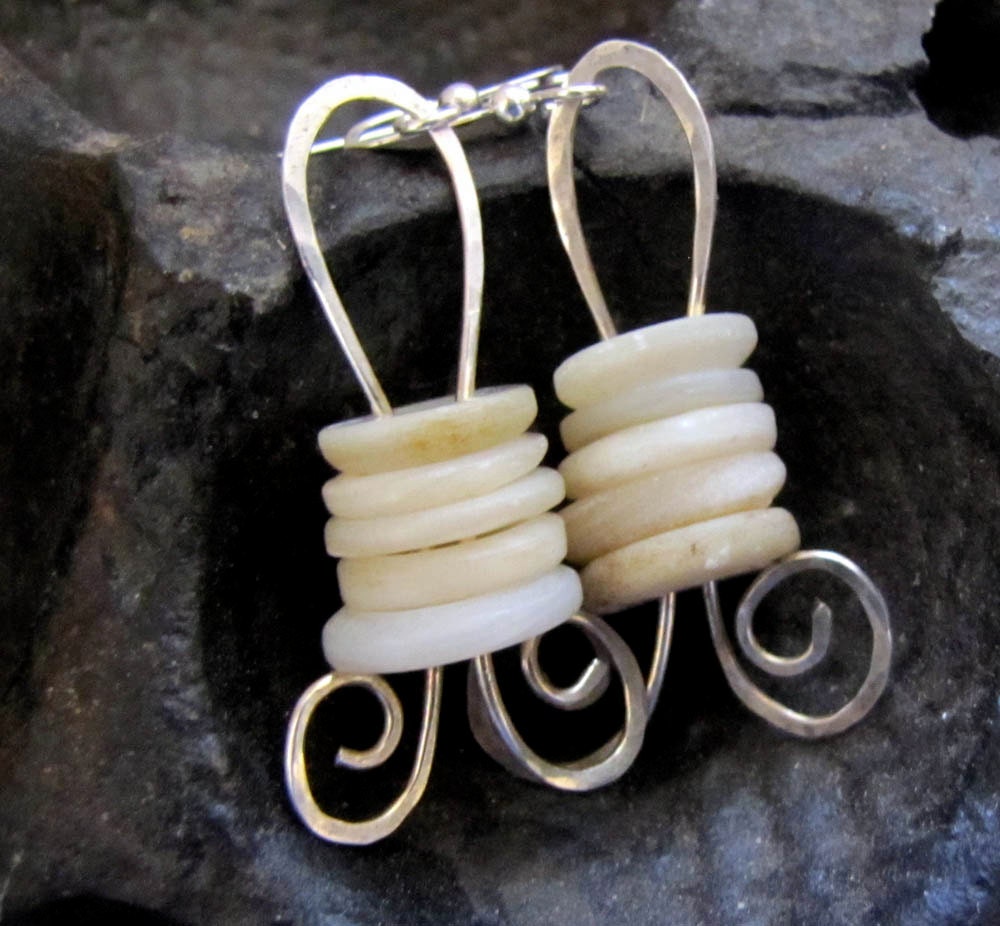 Vintage Shell Button and Silver Dangly Earrings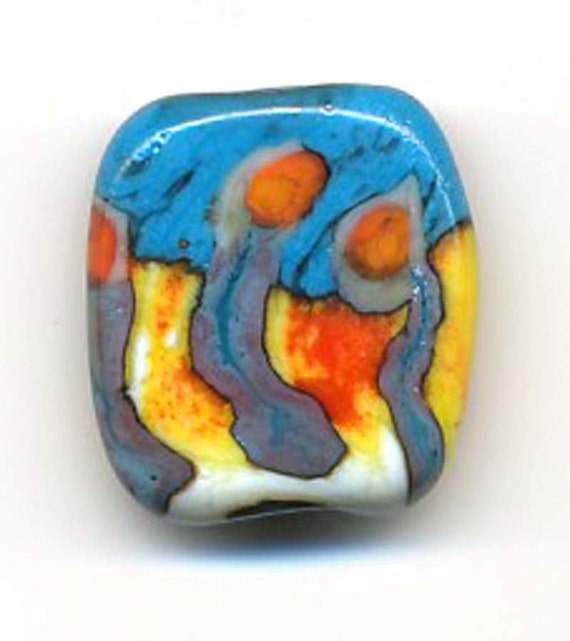 Ablaze Lampwork Focal Bead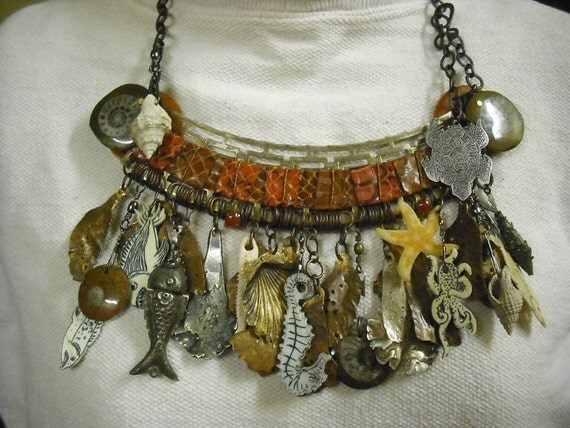 http://www.etsy.com/listing/86984826/snakeskin-sterling-silver-fossil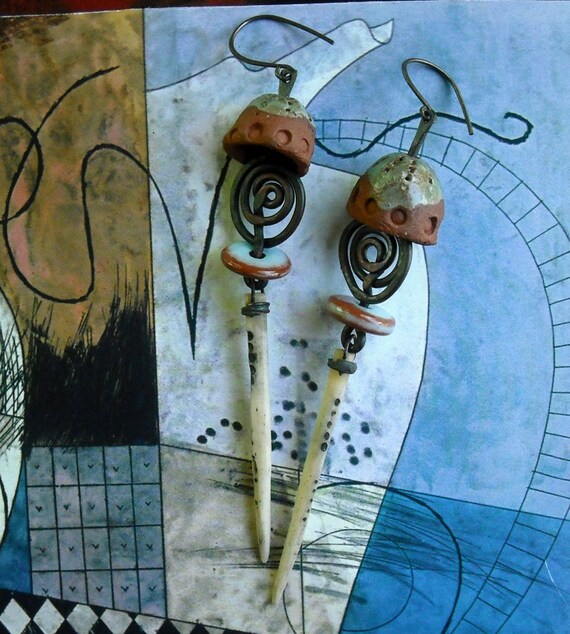 http://www.etsy.com/listing/100072978/spiral-drops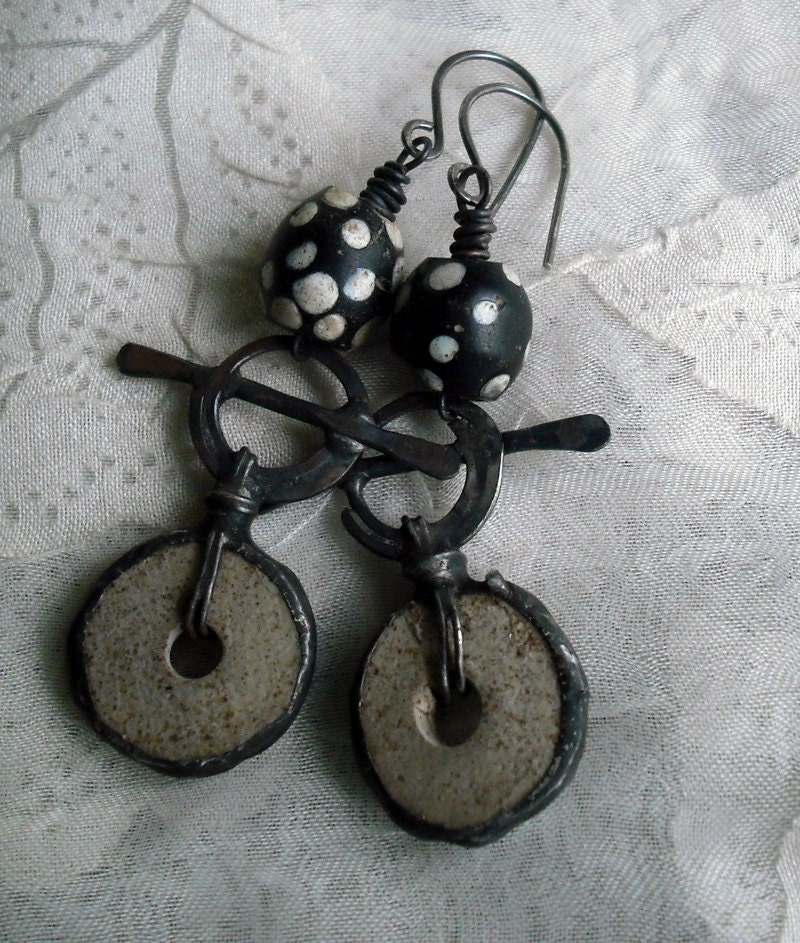 http://www.etsy.com/listing/104006378/dots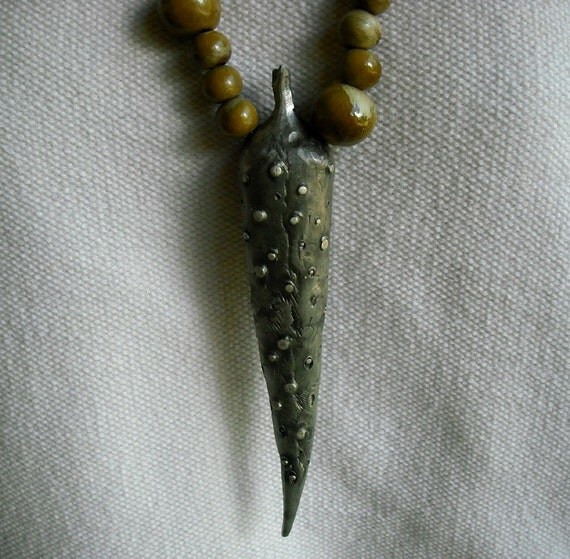 http://www.etsy.com/listing/104469478/hollow-pod-pendant-in-pewter-and
VINTAJIA ADORNMENTS
Blog
Shop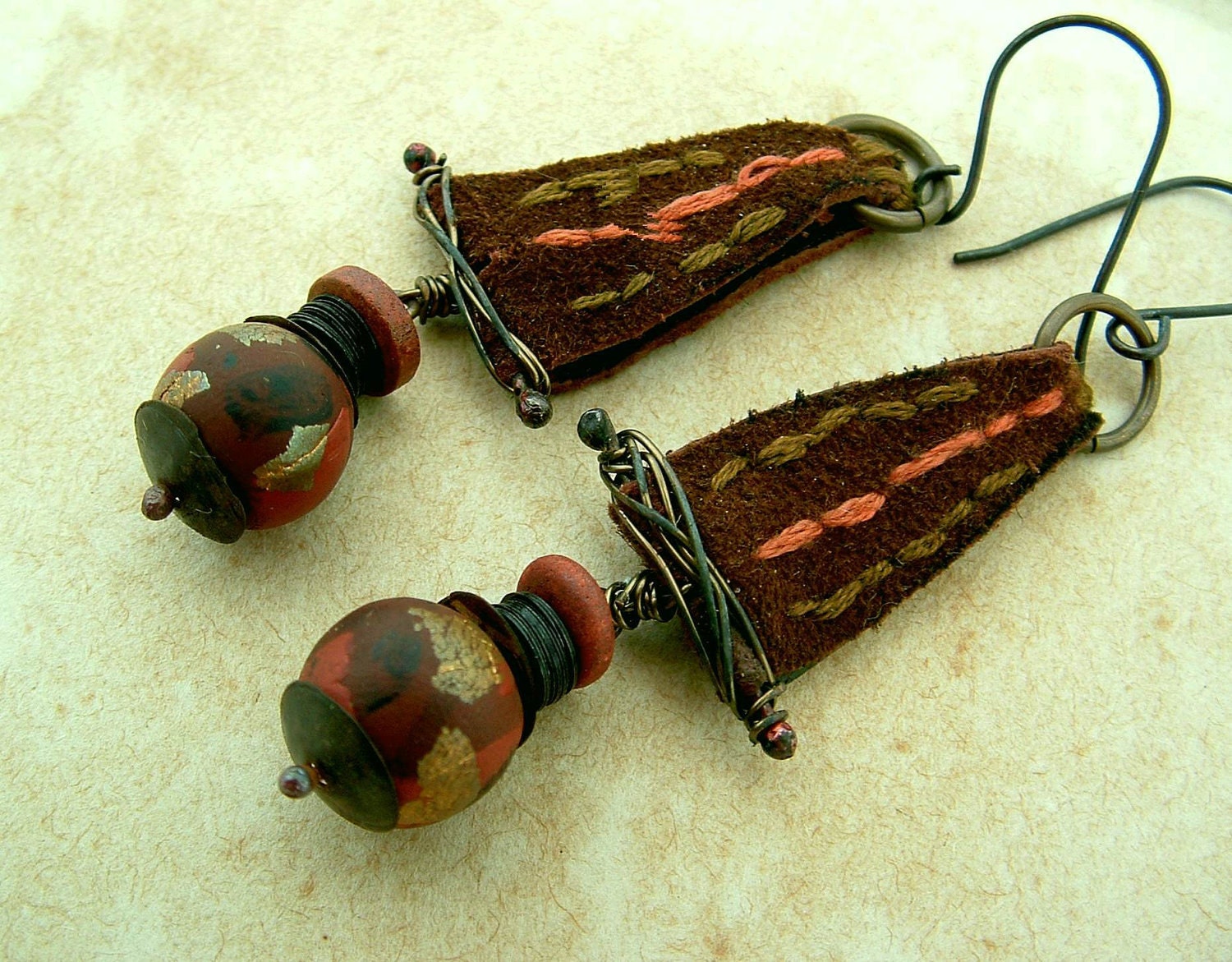 http://www.etsy.com/listing/95916234/barbary-coast-rustic-tribal-opulent-gold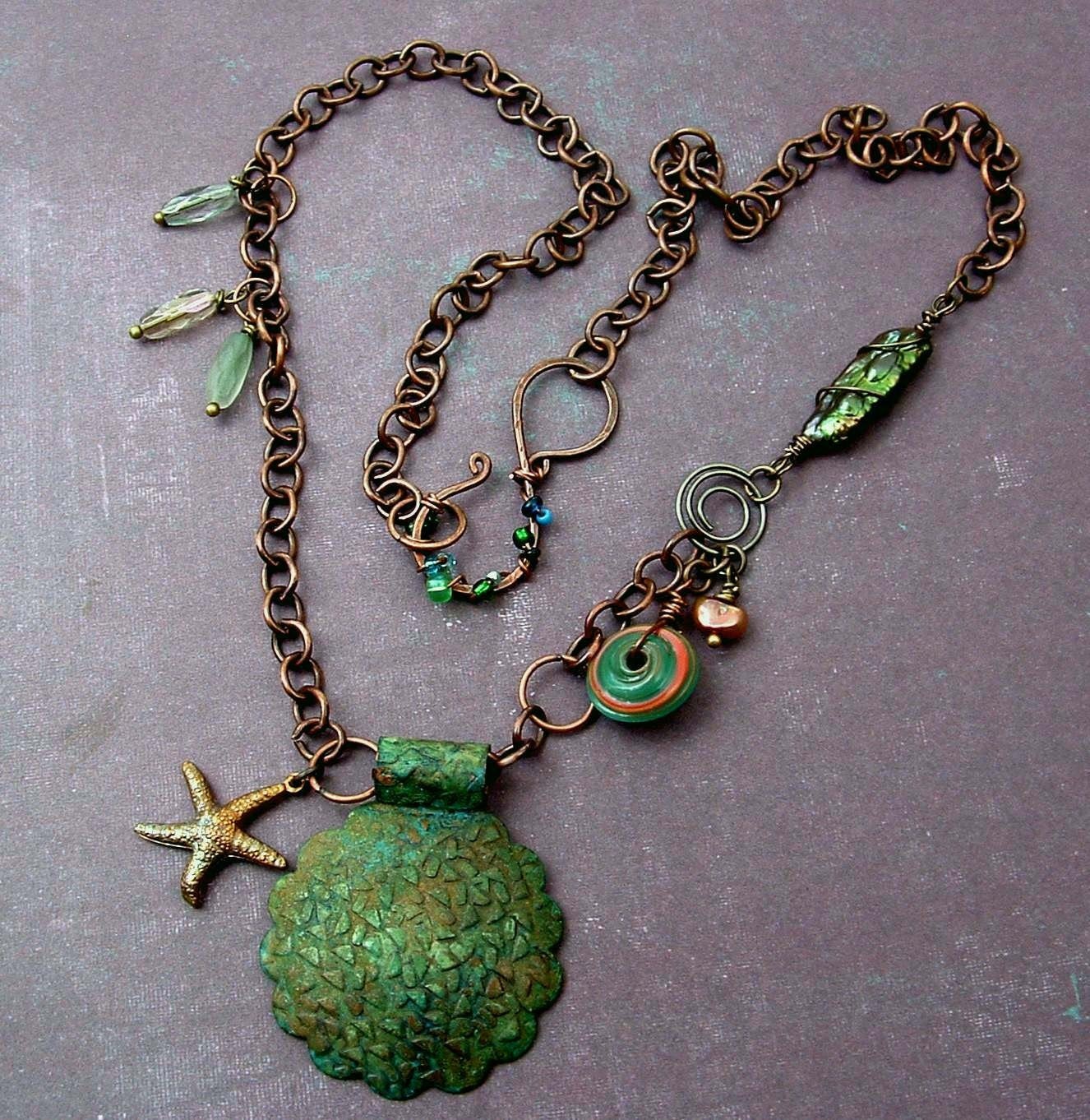 http://www.etsy.com/listing/65901358/sale-ebb-tide-copper-patina-rustic-sea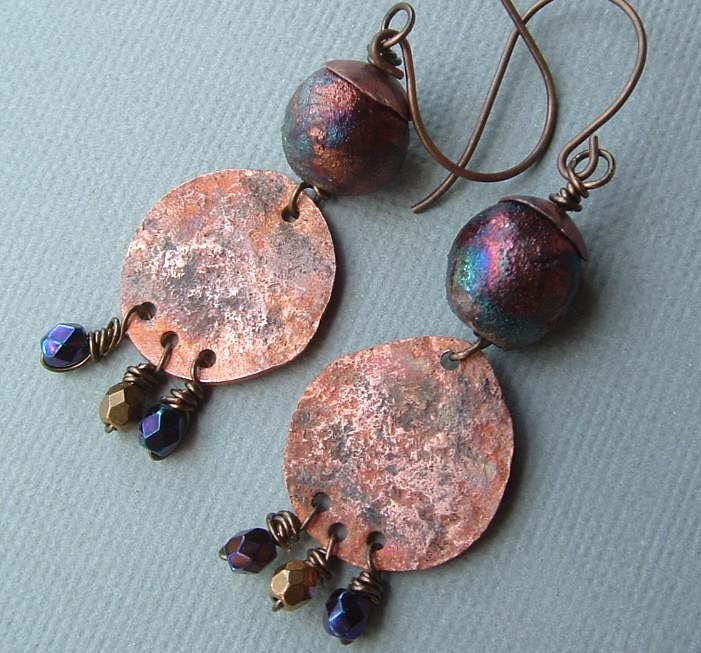 http://www.etsy.com/listing/81145469/rustic-recycled-bronze-raku-glazed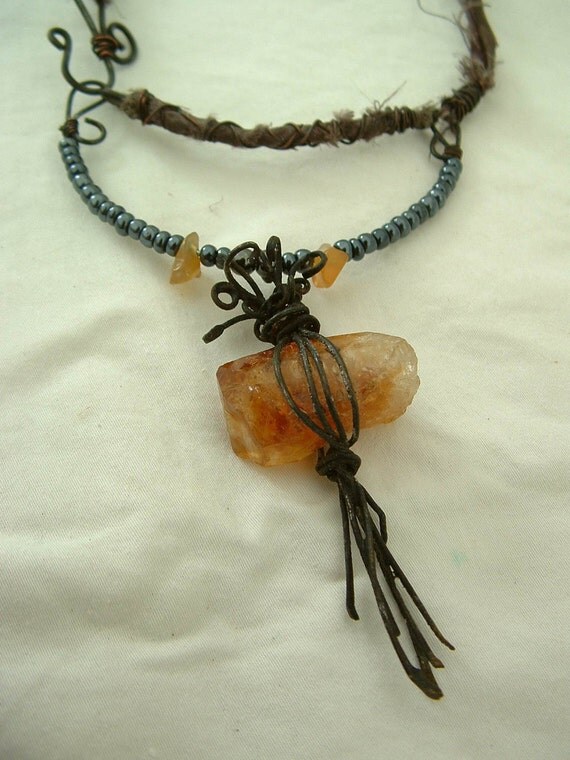 http://www.etsy.com/listing/101035724/spell-of-binding-golden-citrine-gemstone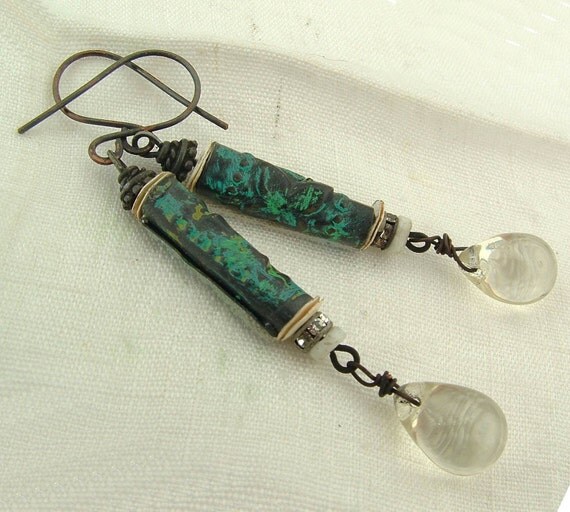 http://www.etsy.com/listing/102106263/tears-of-atlantis-rustic-metal-work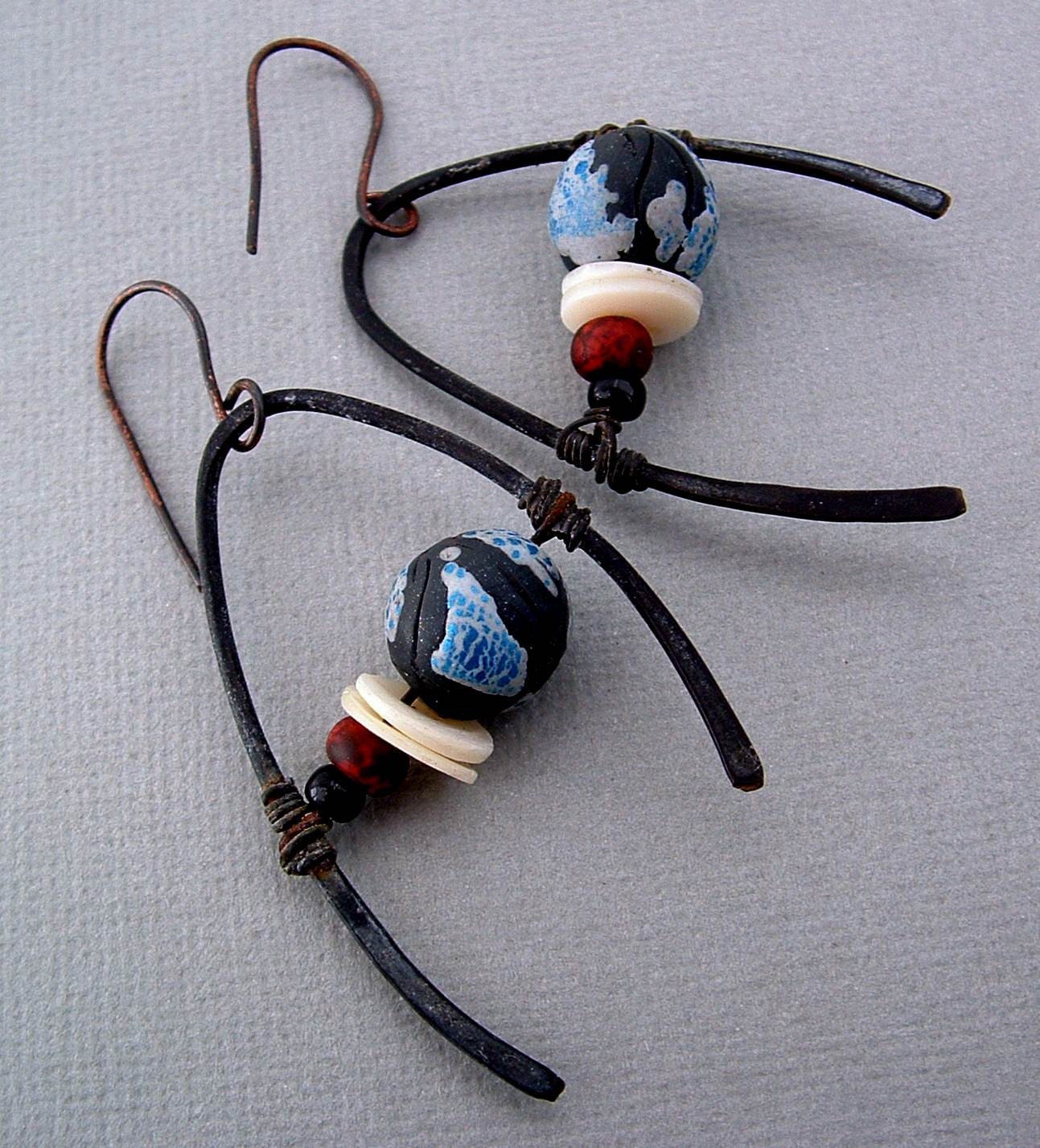 http://www.etsy.com/listing/102280628/temporal-asymmetry-rustic-tribal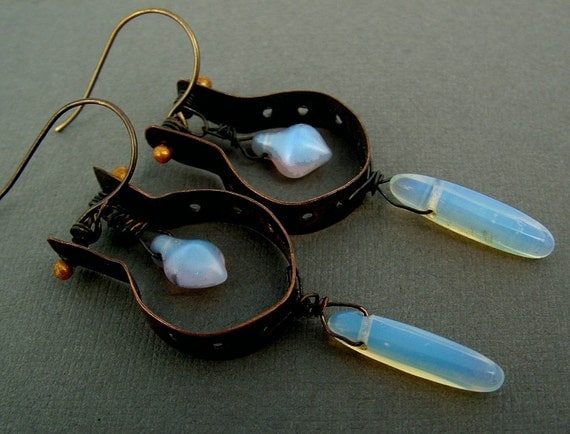 http://www.etsy.com/listing/102616795/alien-tongue-tribal-sci-fi-rustic-metal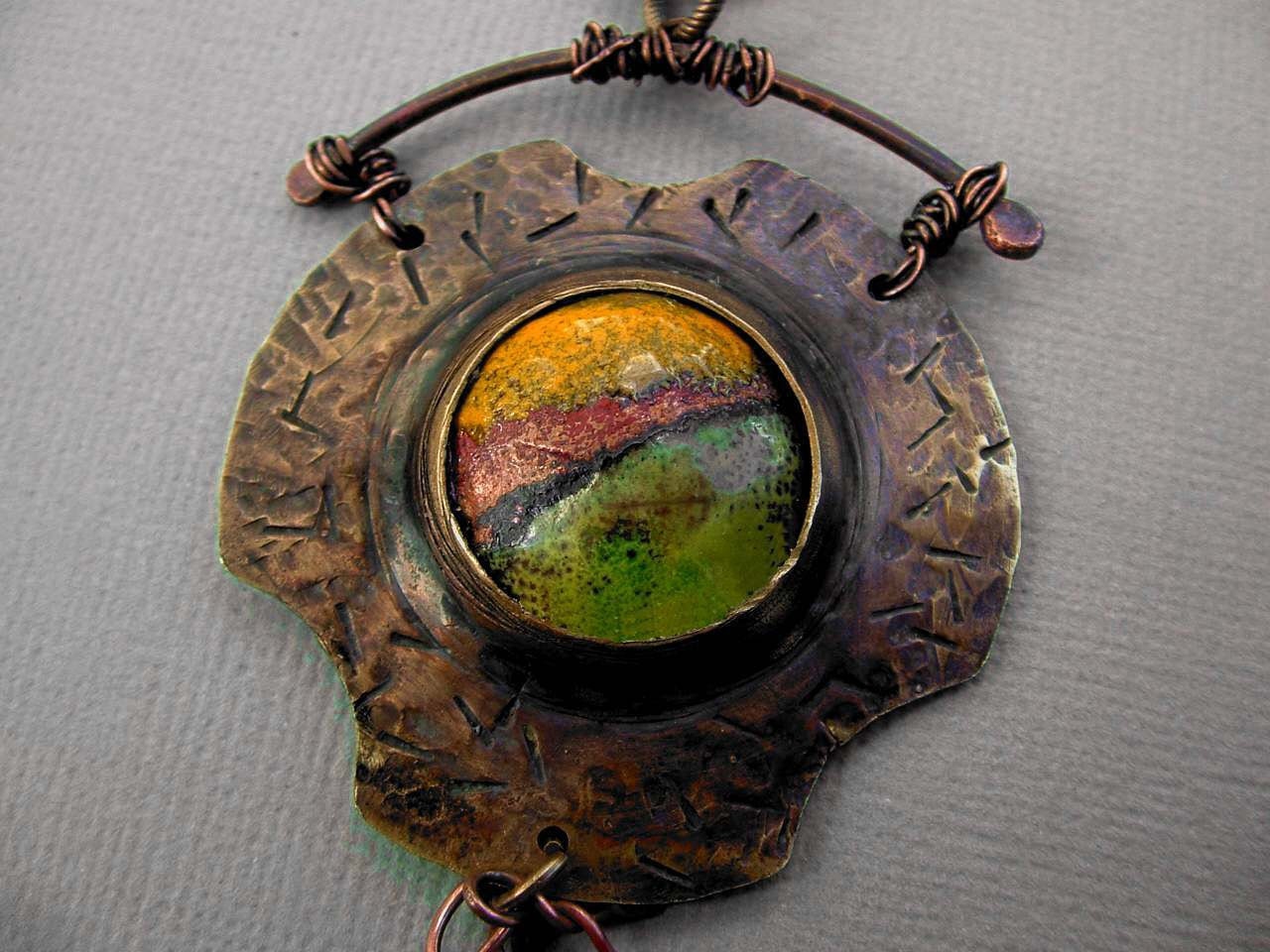 http://www.etsy.com/transaction/85389714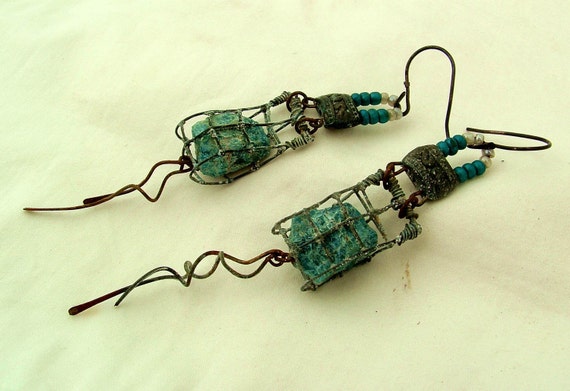 http://www.etsy.com/transaction/76675419
SOLEKORU
Blog
Shop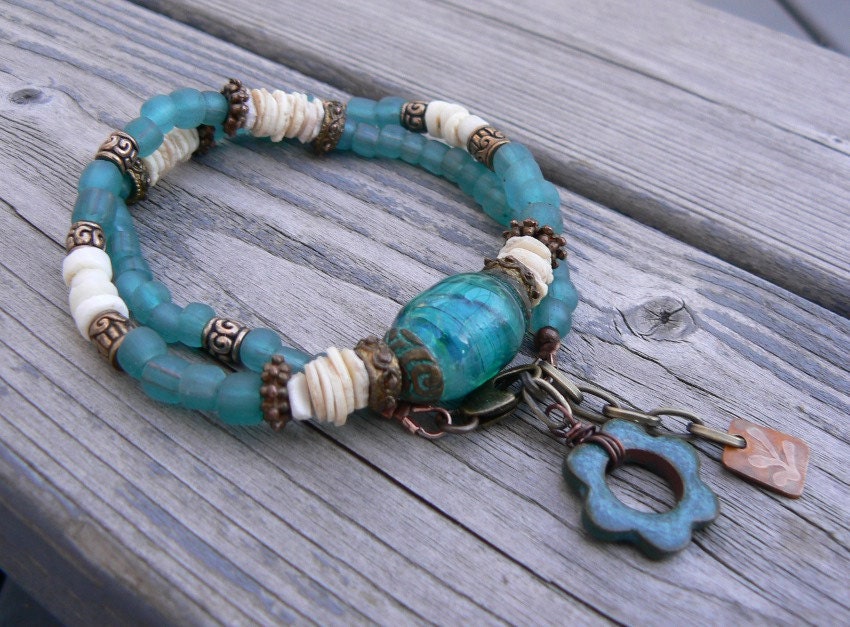 http://www.etsy.com/listing/95710385/nerida-turquoise-short-necklace-or-wrap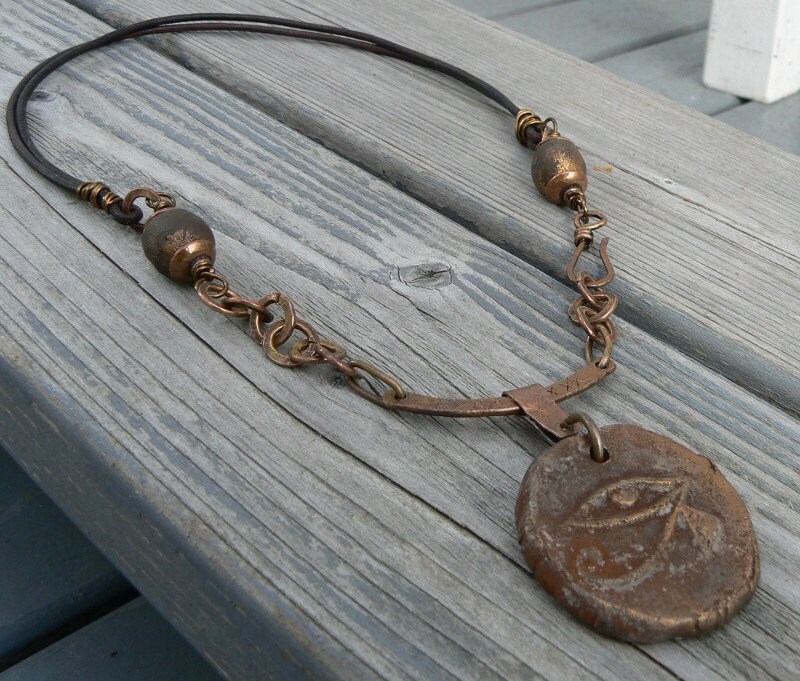 http://www.etsy.com/listing/97226255/horus-eye-necklace
http://www.etsy.com/listing/97468775/runic-inscription-amulet-necklace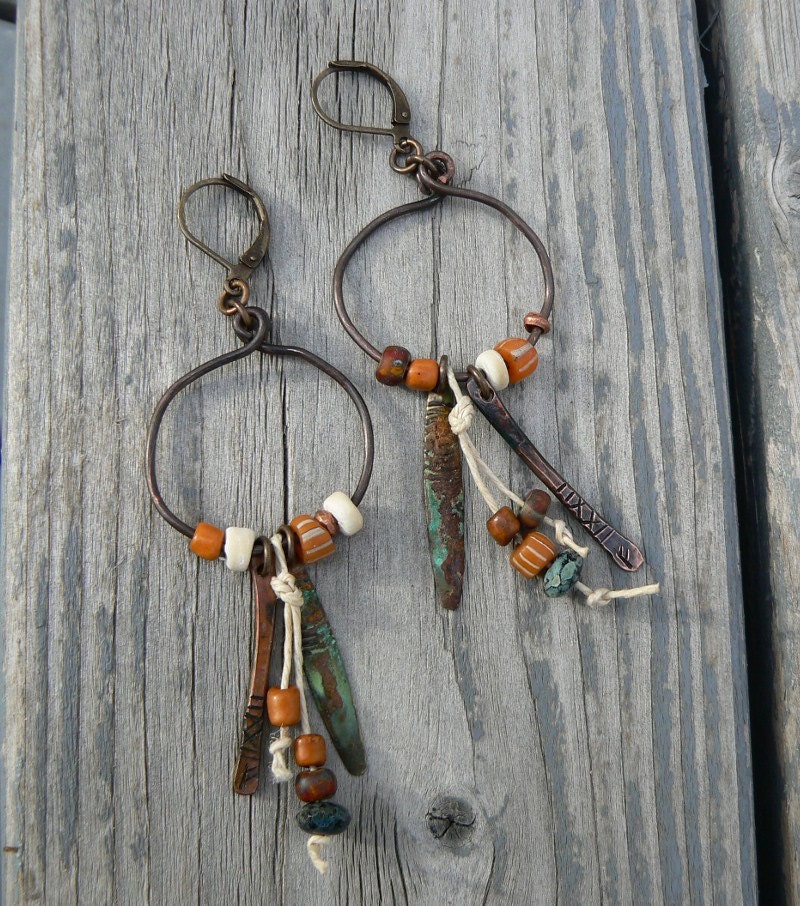 http://www.etsy.com/listing/98999969/feoh-earrings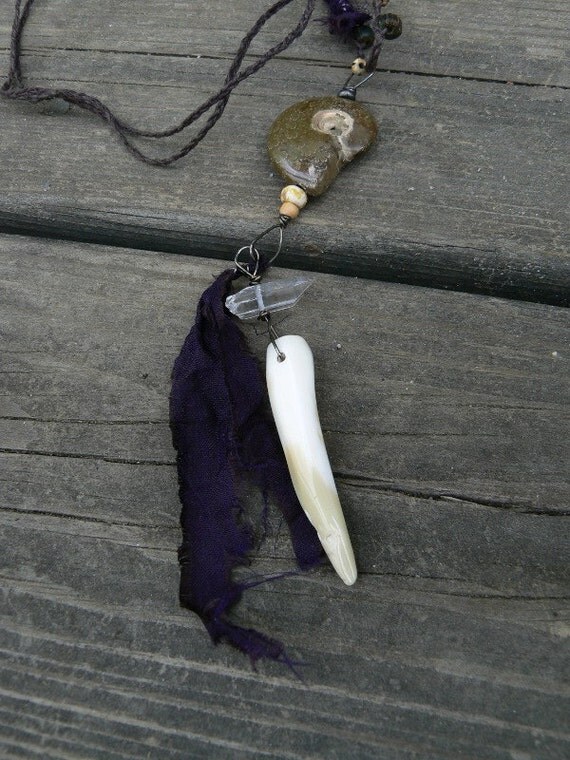 http://www.etsy.com/listing/100165914/primitive-ammonite-rock-crystal-amulet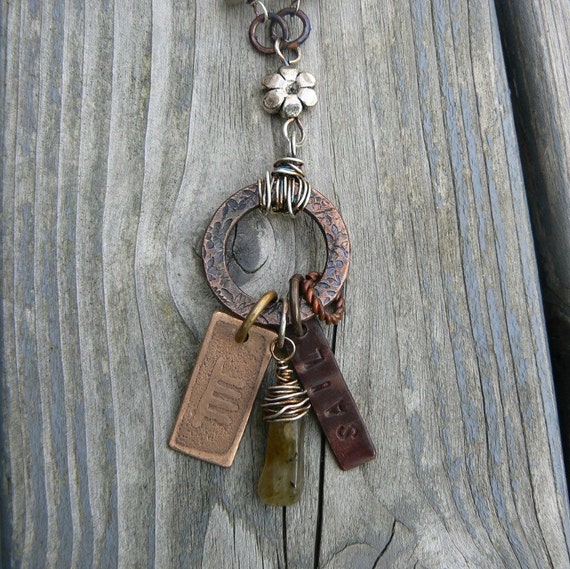 http://www.etsy.com/listing/81493907/celtic-necklace-with-ogham-tree-symbol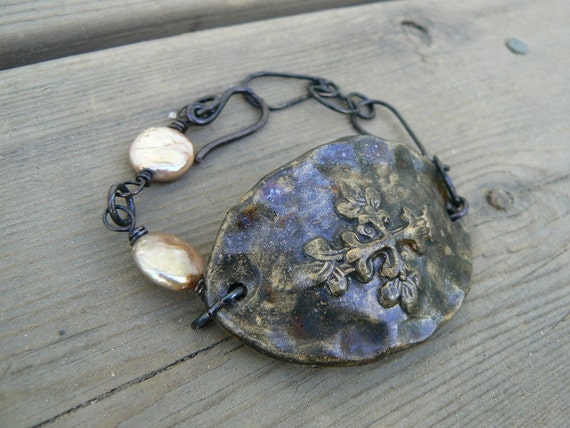 http://www.etsy.com/listing/101127067/cross-bracelet-with-ceramic-focal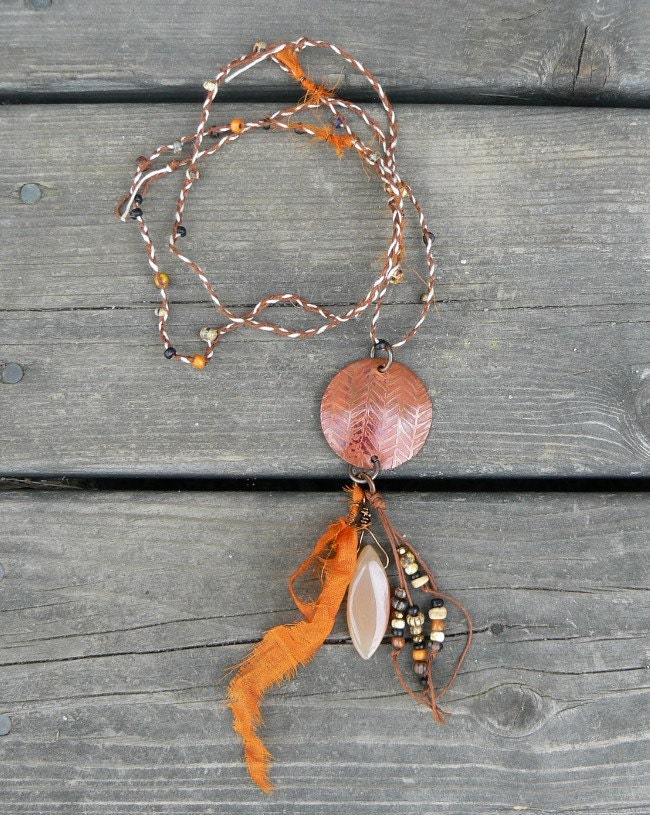 http://www.etsy.com/listing/100542663/primitive-orange-fishbone-patterned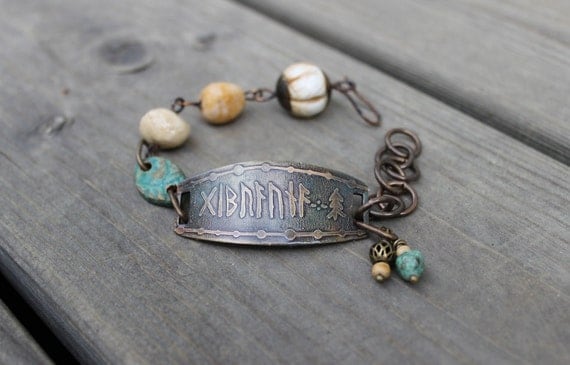 http://www.etsy.com/listing/104502852/good-luck-runic-bracelet
MiSHEL DESIGNS
Blog
Shop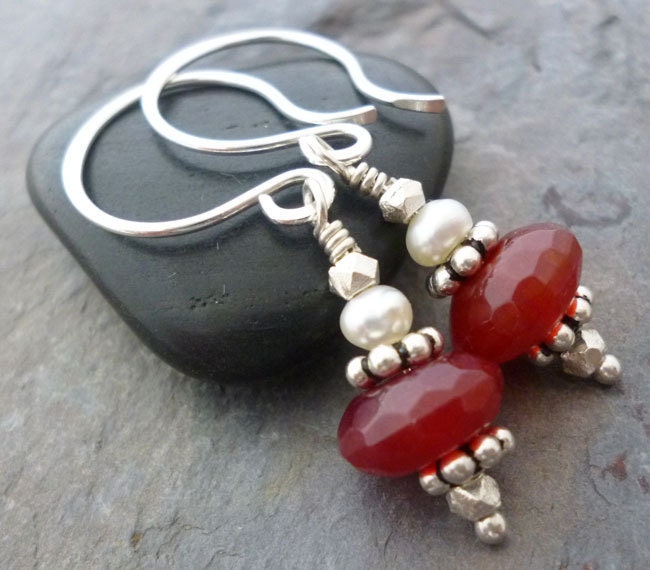 http://www.etsy.com/listing/93381919/simply-red-faceted-quartz-and-freshwater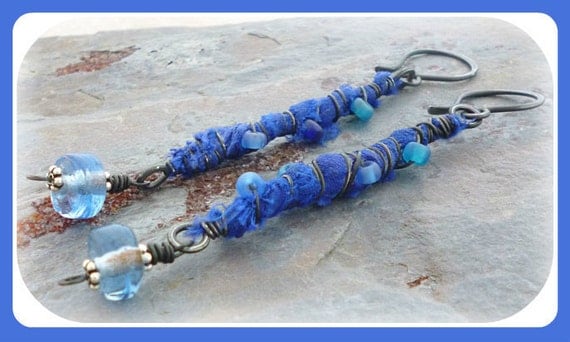 http://www.etsy.com/listing/99328590/calming-seas-blue-recycled-sari-silk-and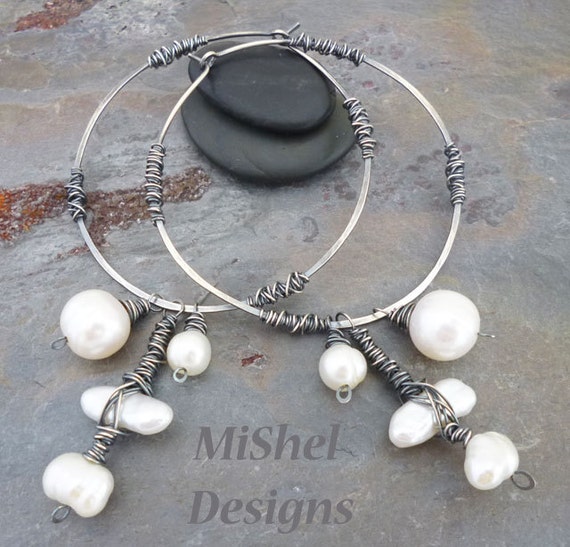 http://www.etsy.com/listing/103338314/wire-wrapped-pearl-hoop-earrings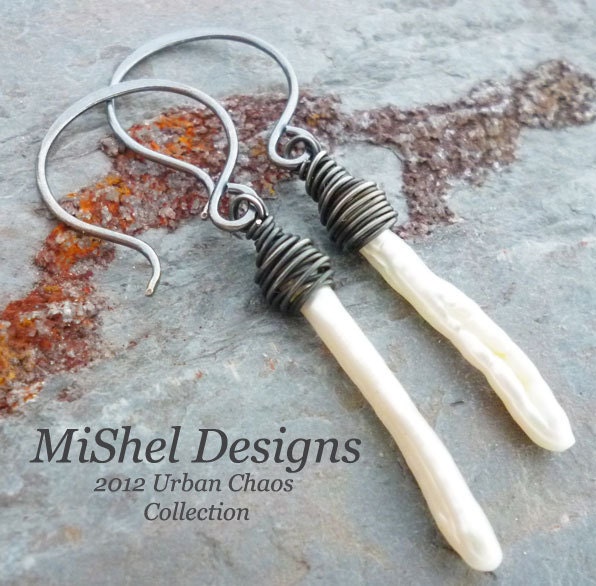 http://www.etsy.com/listing/96116050/darkened-steel-wire-wrapped-white-stick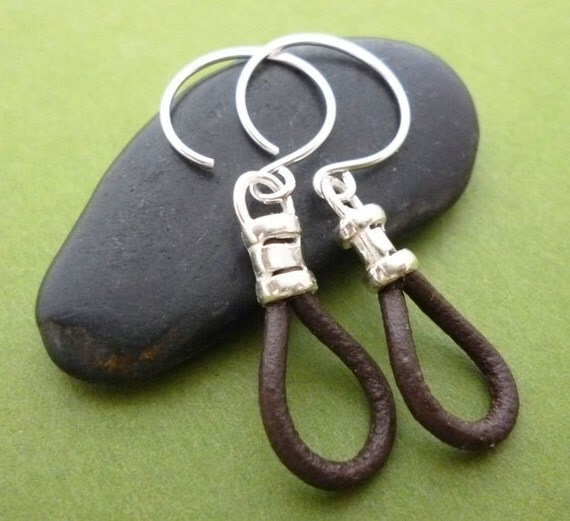 http://www.etsy.com/listing/79307260/leather-and-sterling-silver-lasso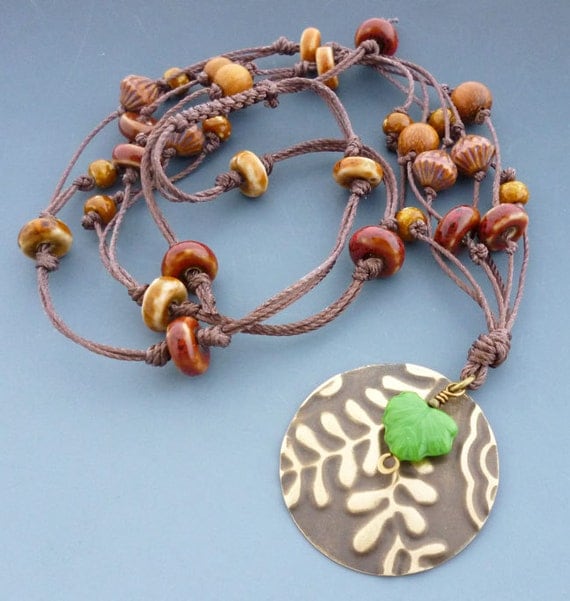 http://www.etsy.com/listing/85383542/falling-leaf-hand-knotted-necklace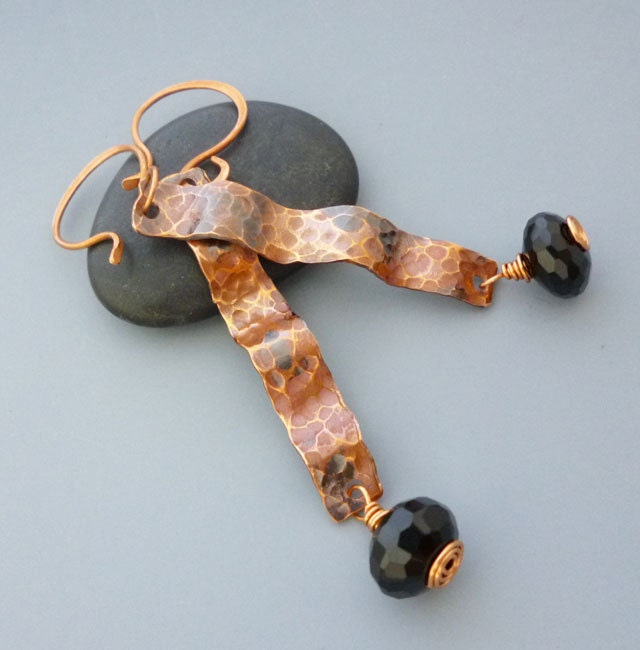 http://www.etsy.com/listing/73441775/rough-and-rugged-copper-and-black-onyx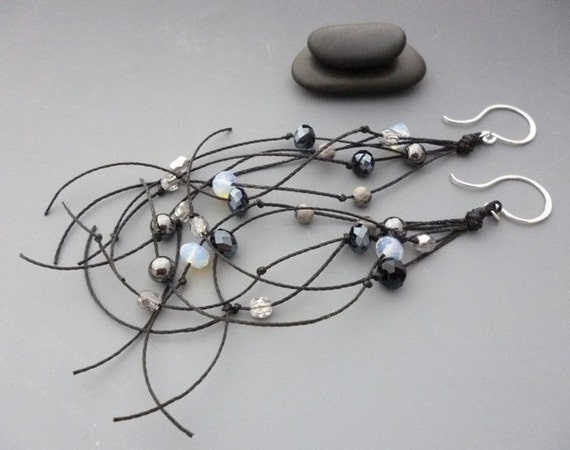 http://www.etsy.com/listing/81054255/hand-knotted-long-beaded-earrings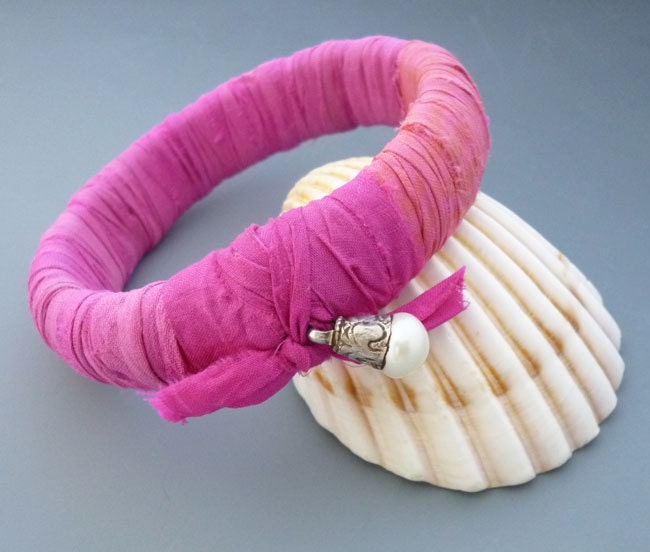 http://www.etsy.com/listing/81314504/sari-silk-bangle-bracelet-with
MUNUNA
Blog
FB Shop
http://www.facebook.com/media/set/?set=a.240071636096334.34243.122383384531827&type=1
http://www.facebook.com/media/set/?set=a.239211719515659.34117.122383384531827&type=1
http://www.facebook.com/media/set/?set=a.238896666213831.34080.122383384531827&type=1
http://www.facebook.com/media/set/?set=a.123284164441749.14191.122383384531827&type=3
http://www.facebook.com/media/set/?set=a.123284164441749.14191.122383384531827&type=3
http://www.facebook.com/media/set/?set=a.123284164441749.14191.122383384531827&type=3
http://www.facebook.com/media/set/?set=a.123284164441749.14191.122383384531827&type=3
http://www.facebook.com/media/set/?set=a.122411637862335.13942.122383384531827&type=3
http://www.facebook.com/media/set/?set=a.122411637862335.13942.122383384531827&type=3
DESERT FRENCH GIRL
Shop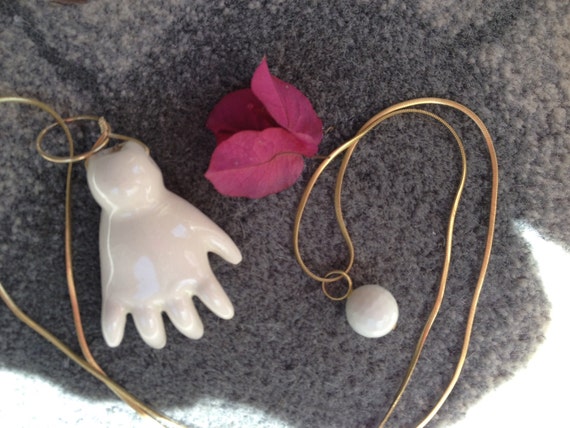 http://www.etsy.com/listing/97961287/reserved-shake-my-hand-victoriana-charm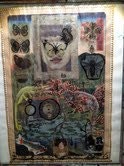 http://www.etsy.com/listing/99939348/the-gatekeepers-of-time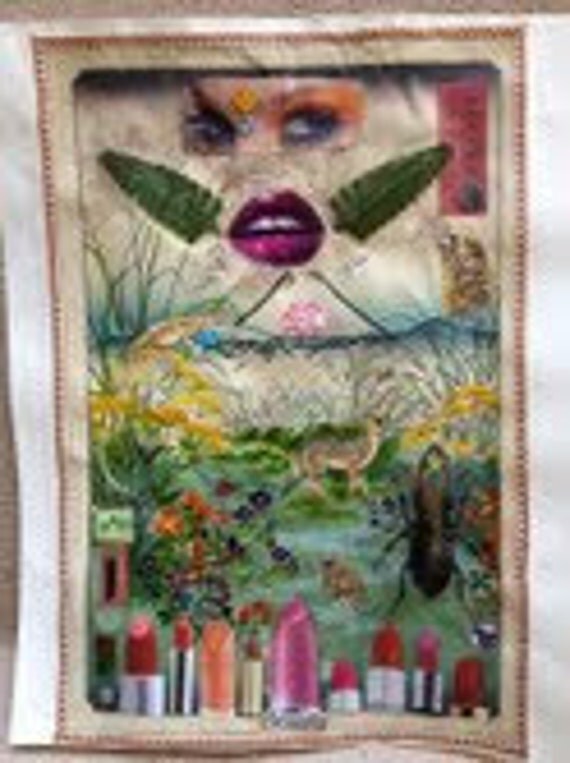 http://www.etsy.com/listing/100134171/i-see-lipstick-mountains?ref=v1_other_1